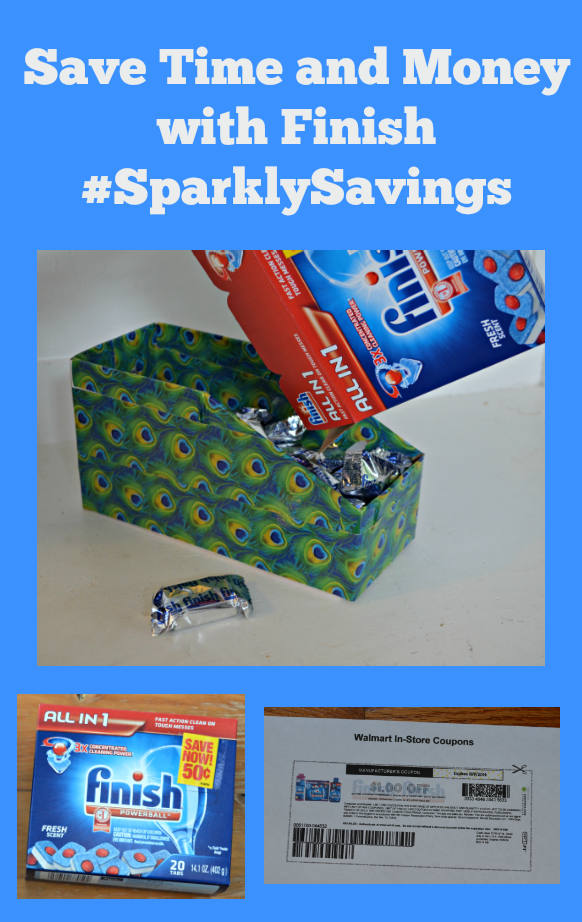 I have a very bad habit of forgetting to run the dishwasher until the very last thing at night when I'm ready to head to bed – usually way later than I should be staying up! That means I have to postpone my bedtime routine while I round up any stray dishes in the house (another bad habit!) transfer any dishes from the sink into the dishwasher, add my Finish dishwasher detergent and start the dishwasher.
Since this is regularly a last minute thing and stealing precious sleep time since I should be in bed already, any time I can save in the dishwasher preparation process is appreciated. So, to cut down on the time it takes for me to go to the box of Finish dishwasher cleaner under my sink, fish out a tablet and add it to the dishwasher, I decided to create a cute little bin that would enable me to leave my tabs out on my kitchen shelf so I can just grab one and toss it in when necessary.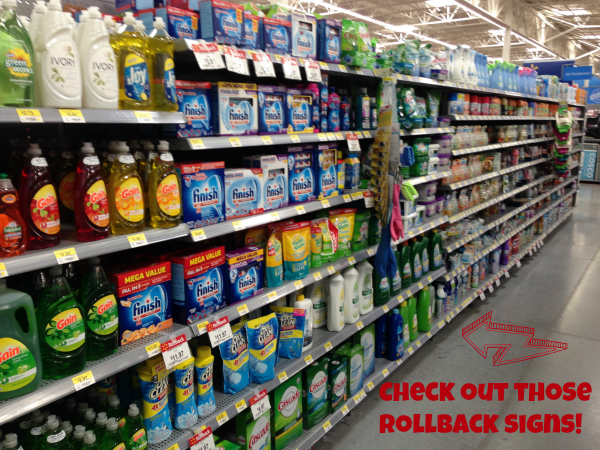 Since I was running low on Finish (which I honestly think is the best dishwasher detergent – I have actually had some problems with others), I went to Walmart to replenish. This is a great time to buy Finish because Walmart has a Rollback for it until October. To make the savings even better, you can also print the $1 coupon below! I love being able to double up on the savings!
While I was at Walmart I also grabbed some fun Duck Tape with a peacock design. And, since I wasn't positive I had an empty small cardboard box at home, I snagged an empty tape box from the store that looked like a suitable size for my dishwasher bin.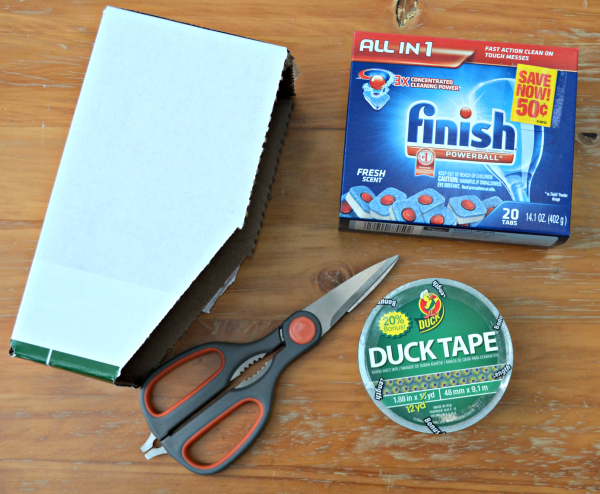 Making the bin was really easy. All I did was cut strips of the decorative Duck Tape and apply it to the cardboard box in overlapping layers. I made sure to cover all the exposed sides of the box. Then I added an extra strip of tape to the bottom of the box for some extra support.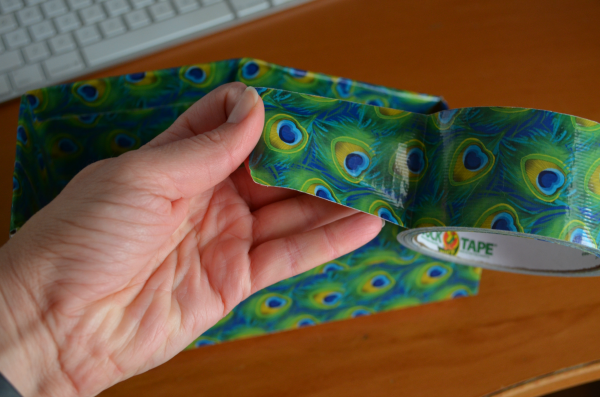 Once it was finished, I just transferred the Finish tablets from their box into my new bin. Don't worry – I remembered to pull the coupon off the box before I recycled the box! Since I had the $1 coupon I printed to use on this trip, I'll save that peelie coupon for my next purchase.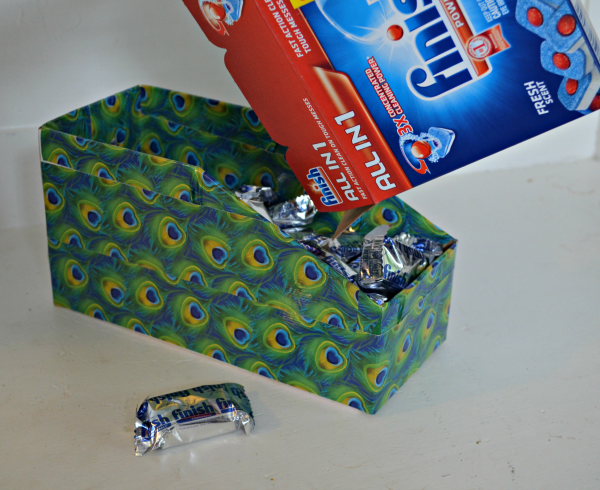 The box looks great sitting on the shelf above my dishwasher. And now it is really easy to just grab a Finish tablet and toss it in the dishwasher with no extra steps or digging under the sink necessary!
Today was a great day for savings since I was able to save on Finish with the printable coupon and I'll be able to continue saving time with my new handy, dandy storage bin!
#SparklySavings #CollectiveBias