Today is the big day! Disney•Pixar's Inside Out Blu-ray 3D, Blu-ray Combo Pack and On-Demand, as well as Digital HD and Disney Movies Anywhere (DMA)! While I know you'll be wanting to grab it just to see the movie again, there is another BIG reason to snatch it up: the brand new animated short film, "Riley's First Date?"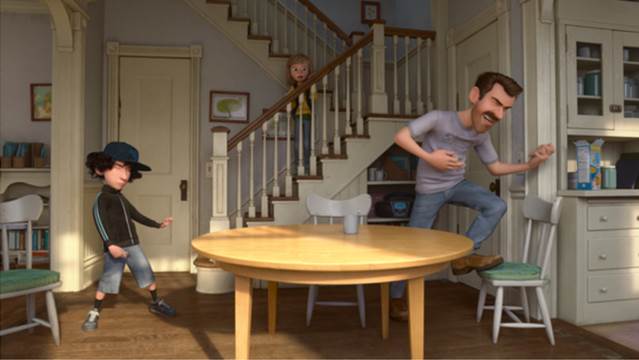 I seriously LOVE this short film. It is seriously funny and heartfelt at the same time. You WILL want to see it. It features Riley and her parents, with a starring role going to Riley's Dad. Speaking of Riley's Dad, while in San Francisco for the Inside Out Press Day, we had a chance to interview the voices of both Riley's Dad – Kyle MacLachlan and Riley herself – Kaitlyn Dias.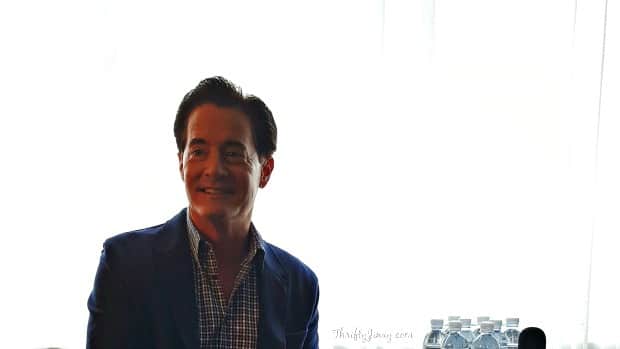 I was pretty excited to meet Kyle MacLachlan. I was a HUGE Desperate Housewives fan and he was awesome as Orson Hodge on that show. That character was much more typical of the roles we are used to seeing Kyle play, so we asked what it was like for him to be a part of Inside Out. He said he enjoyed being in a film that he is able to share with his 7-year-old son, Callum. He added that Callum asked a lot of questions about the world in Inside Out. Kyle said, "The movie has some complexity to it, but the fact that he was with it the whole way and asking the right questions told me this movie is really for everyone."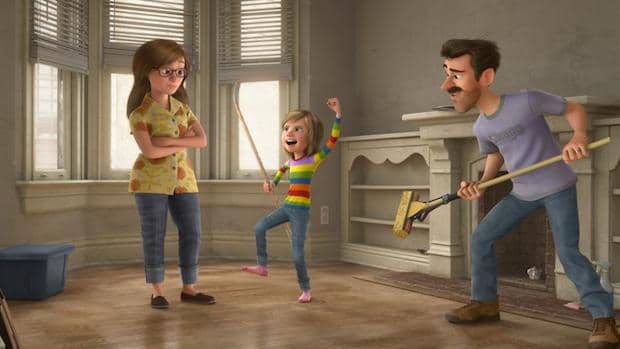 Kyle mentioned that as an adult, the film takes you to revisit territory that you can't experience except in a movie like this – "basically because you don't want to go back into those worlds. They're very painful. And you recognize that in order for your child to grow there are painful things they are going to have to go through. I think acceptance of that and realizing that ultimately the thing that's going to make it easier is to just be present as a family."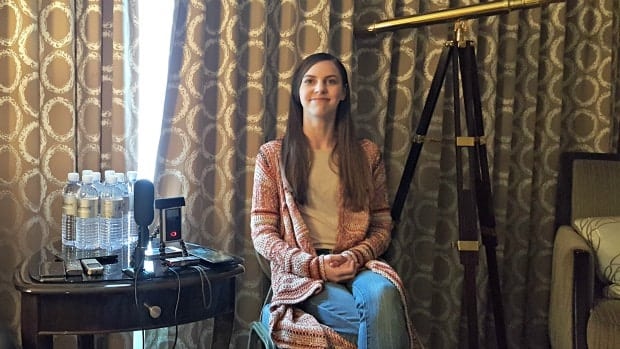 Kaitlyn Dias' story is pretty amazing in that she was originally brought in to be the scratch voice for Riley. (The scratch voice is the person who provides the temporary voice of a character during the creation of an animated film.) Over the course of production, Kaitlyn aged quite a bit. She said, "I was working on it for four years. So, of course, my voice changed a little bit. Over time I had to actually make my voice a little big higher to make it sound younger, 'cause I'm 16 now and Riley's 11."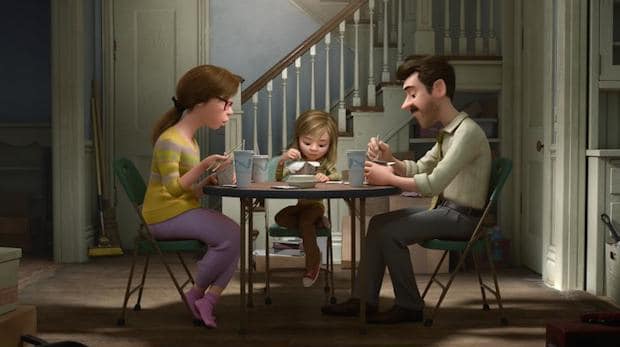 After working on Inside Out, Kaitlyn also has advice for parents. She said, "Try to make sure you can recognize when your own child is going through things so you can make sure that you're there for them and make sure that they know that you are supporting them." When asked what she learned from Riley, she said "That it's definitely best to listen to your parents."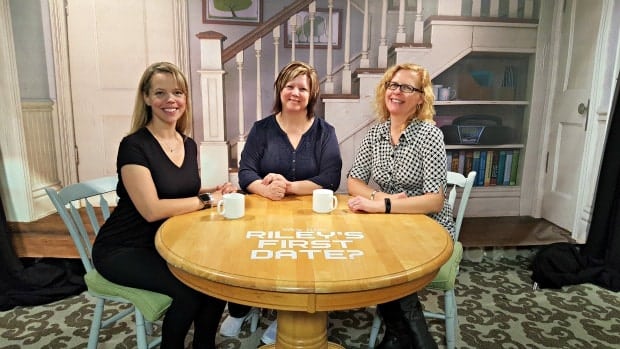 That's me on the "magically came to life" set of Riley's First Date? along with my blogging buddies Marybeth from BabySavers and Becky from What U Talking Bout Willis? Wouldn't it be fun to REALLY step into the world of Inside Out?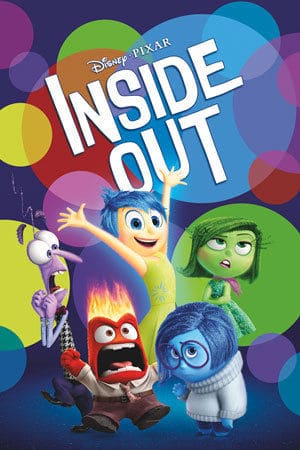 Disney-Pixar's INSIDE OUT is now available on Digital HD, Disney Movies Anywhere, DVD, Blu-ray 3D, Blu-ray Combo Pack and On Demand!
Like INSIDE OUT on Facebook
Follow INSIDE OUT on Twitter
Follow INSIDE OUT on Instagram
Follow INSIDE OUT on Pinterest
Visit INSIDE OUT on Tumblr
Follow Disney/Pixar on YouTube
Visit the official INSIDE OUT website