#DelightfulMoments #CollectiveBias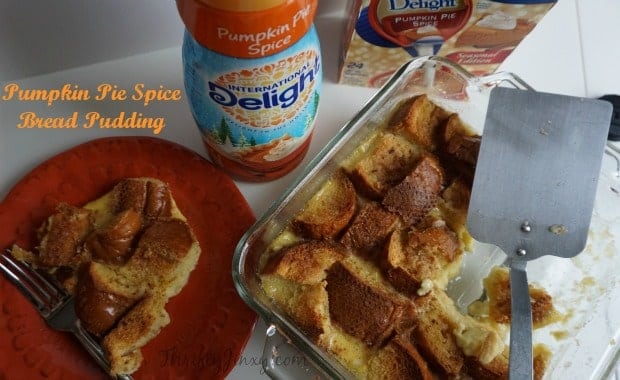 When it comes to autumn and Thanksgiving-related spices, what is the first thing that comes to mind? For me it HAS to be Pumpkin Pie Spice! It has that classic blend of spices that just puts in you the mood to snuggle up on the couch looking out at the fall leaves and start planning Thanksgiving dinner.
International Delight is making it easy for us to get our Pumpkin Pie Spice on with the creamy swirl of season spice flavors inspired by pumpkin pie all ready to go. It makes it easy to enjoy your cup of coffee with a seasonal flair. To make it extra easy (or to take on the go) they even have Single Creamers. (I picked up both the bottle and the singles at Walmart.) And, once the Thanksgiving holiday is over, they are ready with other seasonal flavors like Peppermint Mocha and Frosted Sugar Cookie. I'm excited about trying that Frosted Sugar Cookie flavor – it sounds so good! (Plus sugar cookies are one of MY favorite parts of the holidays.)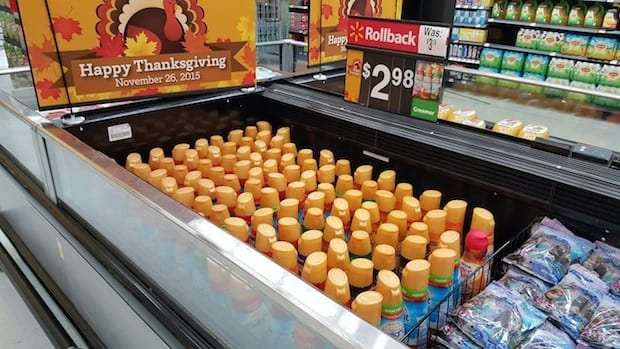 I was inspired by the International Delight Pumpkin Pie Spice flavor to create my own Pumpkin Pie Spice Bread Pudding Recipe. Since so many of the flavors and spices are already in the International Delight, it makes for a very simple recipe!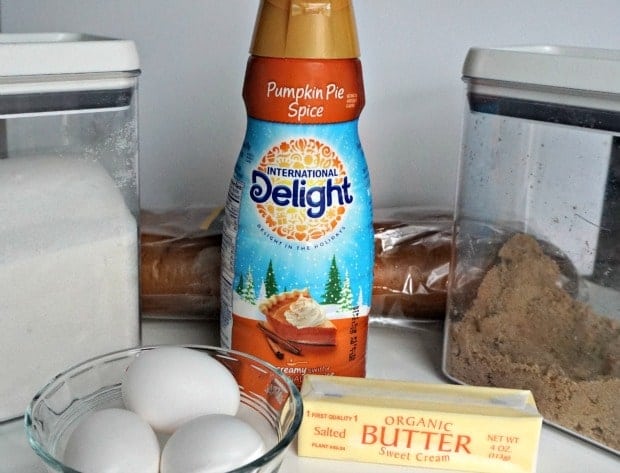 Pumpkin Pie Spice Bread Pudding Recipe

Ingredients:
1/2 loaf of french bread
2 Tbsp butter, softened
2 Tbsp brown sugar
3 eggs
2 Tbsp granulated sugar
2 1/2 cups International Delight Pumpkin Pie Spice
pinch of salt
cinnamon for sprinkling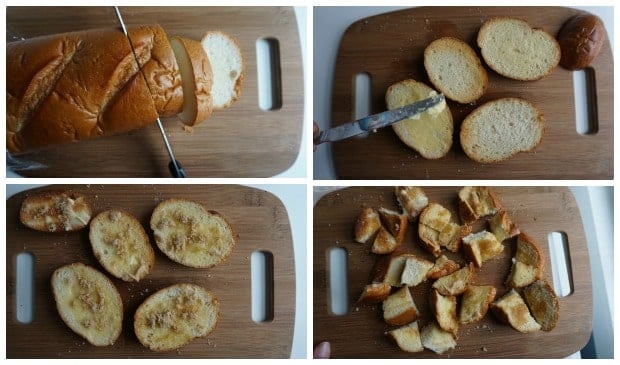 Directions:
Heat oven to 350 degrees. Slice bread into about 5 slices and toast lightly. Spread butter on bread slices and sprinkle with brown sugar. Cut slices into large chunks. Place bread pieces butter side up in a greased 2 quart casserole.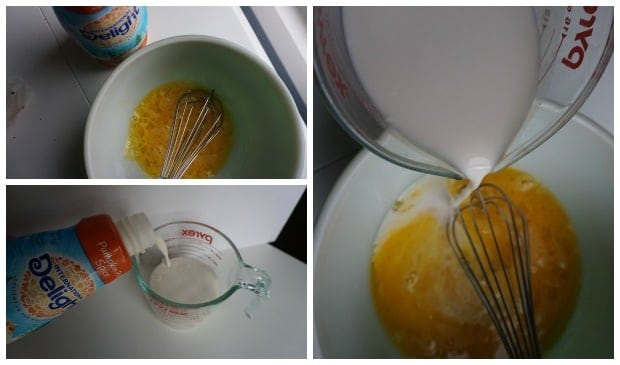 Beat eggs and mix in sugar and International Delight. Pour over bread. Sprinkle with cinnamon if desired.
Place casserole dish in a 9×14 cake pan and set on oven rack. Fill the cake pan with very hot water until about 1″ deep.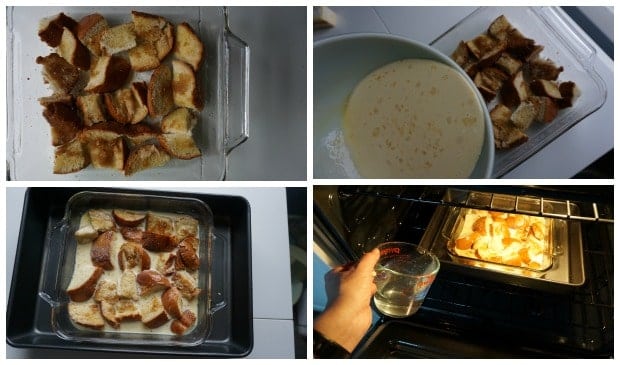 Bake 60-65 minutes or until you can insert a knife and it comes out clean.
Remove casserole dish from the cake pan. (Leave the water in the oven until it cools down.)
What I love extra much about this recipe is that it is basically bread and eggs so it makes a delicious breakfast as well as dessert. Just cut a big slice, pour a cup of coffee, add in some International Delight and we're good to go!
In the spirit of celebrating the holidays, International Delight is hosting a Spirit of the Season contest. Capture and share the spirit of the season that makes your holidays delightful for a chance to win a $5,000 holiday brunch!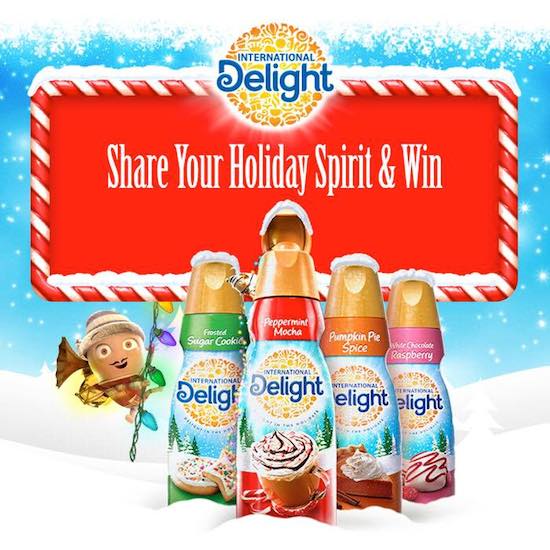 What are YOUR favorite fall-themed recipes?
Pumpkin Pie Spice Bread Pudding Recipe
Ingredients
1/2 loaf of french bread
2 Tbsp butter, softened
2 Tbsp brown sugar
3 eggs
2 Tbsp granulated sugar
2 1/2 cups International Delight Pumpkin Pie Spice
pinch of salt
cinnamon for sprinkling
Instructions
Heat oven to 350 degrees. Slice bread into about 5 slices and toast lightly. Spread butter on bread slices and sprinkle with brown sugar. Cut slices into large chunks. Place bread pieces butter side up in a greased 2 quart casserole.
Beat eggs and mix in sugar and International Delight. Pour over bread. Sprinkle with cinnamon if desired.
Place casserole dish in a 9×14 cake pan and set on oven rack. Fill the cake pan with very hot water until about 1? deep.
Bake 60-65 minutes or until you can insert a knife and it comes out clean.
Remove casserole dish from the cake pan. (Leave the water in the oven until it cools down.)
https://thriftyjinxy.com/pumpkin-pie-spice-bread-pudding-recipe/