We loved Hotel Transylvania 3 in the theater and are excited we can now see it at home with the Hotel Transylvania 3 Blu-ray™ Combo Pack and DVD available on October 9th!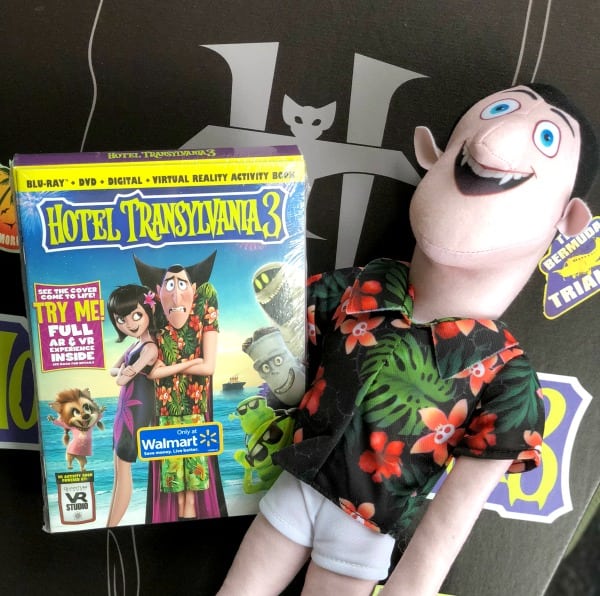 We love Hotel Transylvania 3 because all of our favorite characters from the previous movies are back, but the movie makes a big change of location – to a cruise ship! Drac, Mavis and the rest of the monsters are all headed on vacation. There are also a few new additions and a few new voices including Joe Jonas as the Kraken – a SINGING Kraken that is, and Kathryn Hahn as Captain Ericka.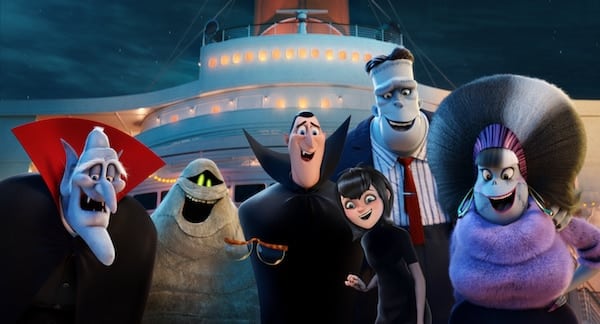 If you're as excited about Hotel Transylvania 3 as we are, you'll probably want to plan a Hotel T3 movie night. It's perfect timing with Halloween right around the corner. Check out our fun ideas for food, drink and crafts, plus some really fun new toys from Jazwares your kids will love.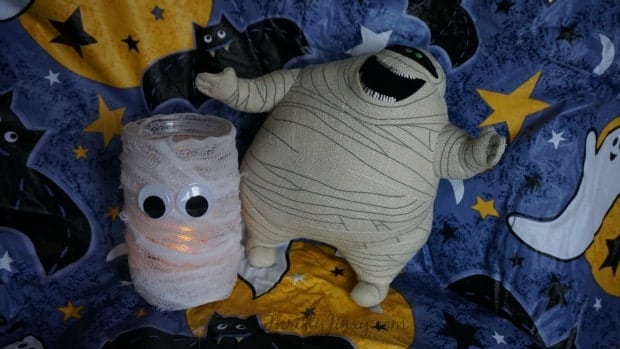 For a fun activity to add to your movie night, how about making Murray the Mummy Jar Candles? You can make these before watching the movie and set them around the room to give it a nice, eerie glow while you enjoy the movie!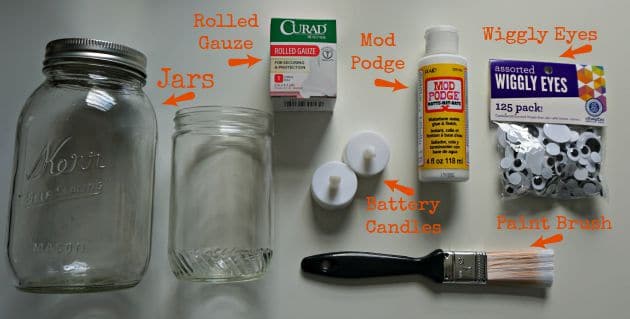 Murray the Mummy Jar Candle DIY

Supplies:
Glass jar
Rolled gauze
Mod Podge
Paintbrush
Wiggly eyes
Craft glue
Battery-operated candle

How to make a mummy jar candle:

Unroll the gauze and cut into strips about 20 inches long. Pull and stretch the gauze to give it a distressed look.
Using the paintbrush, coat the jar with a layer of Mod Podge.
Wrap the jar with strips of gauze, reapplying Mod Podge as needed to make it stick.
Once wrapped, you can coat with another layer of Mod Podge for "staying power", but I left mine as-is.
Attach wiggly eyes to jar using craft glue. (I think it looks cutest with the biggest eyes possible.)
Place a battery-operated candle in your jar.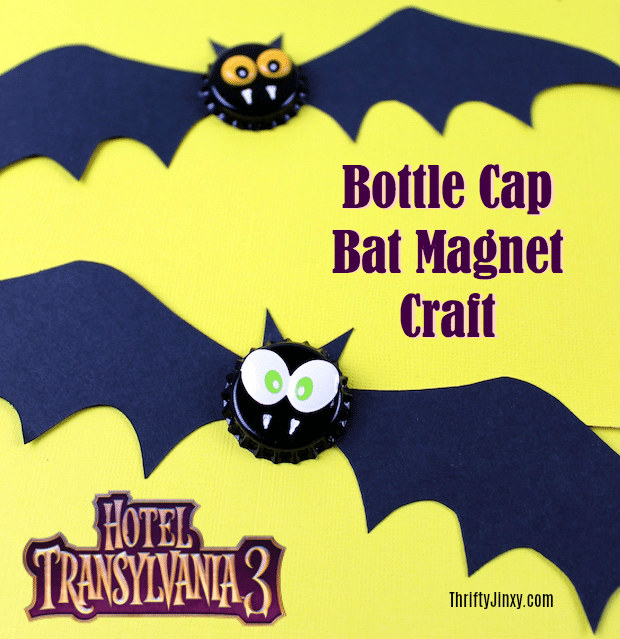 For more crafty fun you can also make this Hotel Transylvania 3 Bottle Cap Bat Magnet craft. It only uses a few supplies and it ends up looking way more cute than creepy!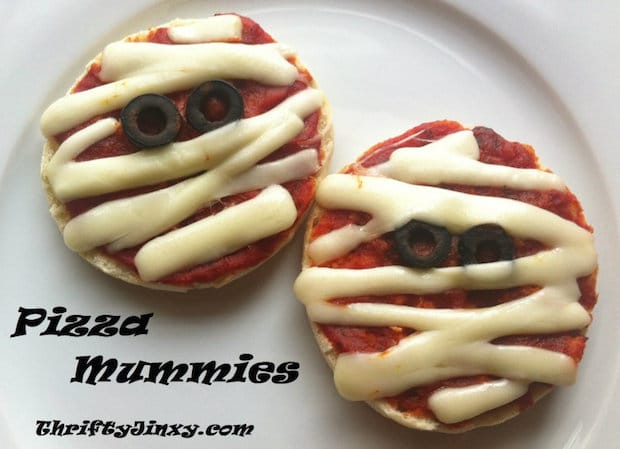 To continue the mummy theme, we have a yummy mummy snack too! These Pizza Mummies are fun to make, and they look super fun too! The kids can assemble them by themselves – that's how easy they are!

Pizza Mummies Recipe

Ingredients:
English muffins
Pizza sauce
Sliced black olives
Mozzarella string cheese
How to make mummy pizzas:
Heat oven to 350 degrees. Lightly toast the English muffins. Spread 1 tbsp (more or less, depending on the size of your muffins) of pizza sauce on each muffin. Place two sliced black olives for eyes. Lay strips of the string cheese across the faces to resemble bandages. Bake for 5 to 10 minutes until the cheese is melted, but not brown.