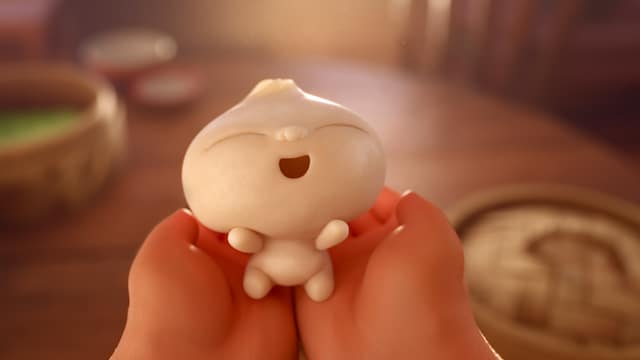 I'm a BIG fan of Bao Buns and am so excited to share this delicious Bao Buns recipe – straight from "Mom" herself!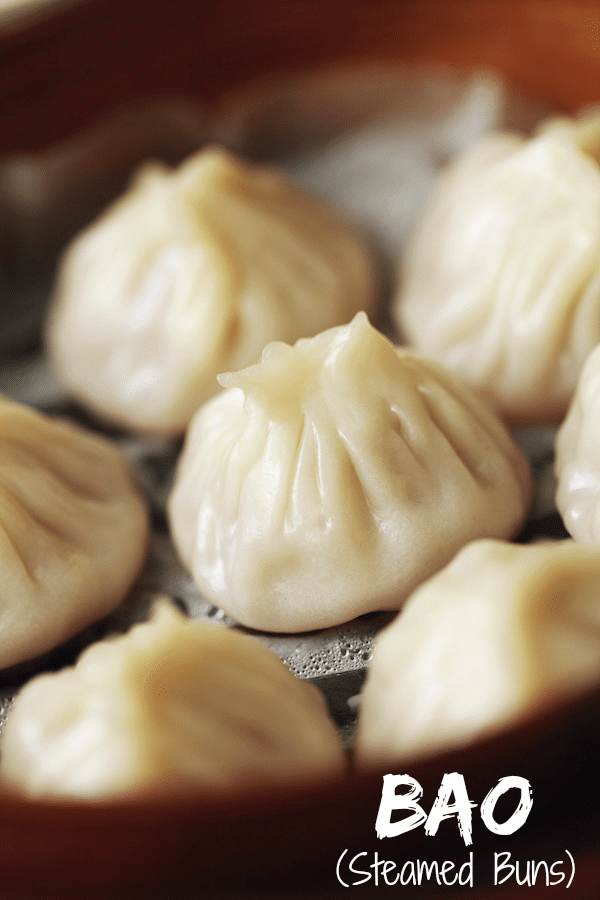 One of the many exciting things about a new Pixar movie coming to the big screen is that we also get to see a new Pixar short film before the movie! In the case of Disney•Pixar's INCREDIBLES 2 that is the Pixar short film BAO.
(Don't forget you can now watch BAO at any time on Disney+!
In the film, a Chinese mom gets a BIG surprise when one of her handmade dumplings comes to life as an adorable dumpling baby boy. I don't want to tell you too much beyond that as I really want you to see it without too much description about it.
I will, however, tell you about the discussion we had with Director Domee Shi and Producer Becky Neiman-Cobb about the creation of this amazing short film.
The Meaning of the Word BAO
Director Domee Shi shared a fun fact with us that the title Bao has two meanings. "One is steamed bun and one is treasure or something precious."
The Inspiration for Bao
Domee said that she first came up with the idea for Bao over four years ago. She said, "I wanted to do a modern take on a classic fairytale like The Little Gingerbread Man but with a Chinese dumpling. I was just doodling this image of a mom nuzzling her little baby boy dumpling to death. It just popped into my head. I had to draw it out and as I was drawing I started developing this story. I was also drawing a lot of inspiration from my own life growing up."
"I'm an only child and ever since I was little I feel like my mom and my dad have always treated me like a precious little dumpling, always making sure that I'm always safe and never wandering away too far." Domee's mom was in the interview room with us, so she jokingly pointed out "I didn't wander away too far." She explained that he wanted, "to explore that relationship between this parent and this child and this mom character learning to let go of her little dumpling."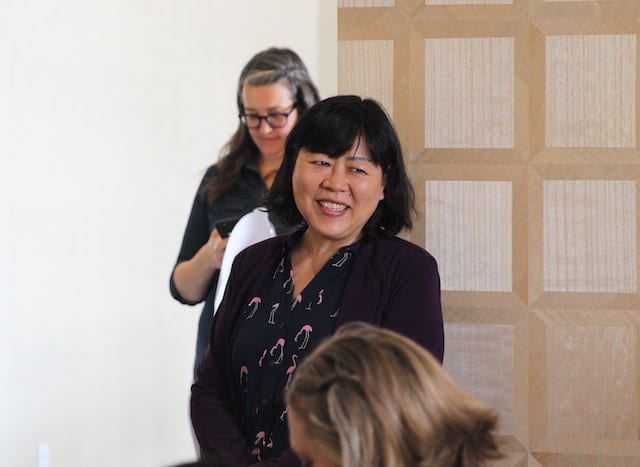 It's All in the Details
Domee's mom actually helped as a consultant on the film because, as Domee explained, "It was really important for us to get all of those little details right and to get the animators and effects artists in there studying my mom's technique of how she folds the dumpling exactly and kneads the dough and even poking the dough and smelling the pork filling.
It was important to get those details right and get them as accurate as possible on the big screen." Becky Neiman-Cobb added that there are a lot of "little details in the sets. Like in the kitchen there is tinfoil covering the burners, whic in a subtle way you're seeing Mom's practicalness. It's also something that's common in Asian households and there are little things like that to help teach you who this character is and tell the story."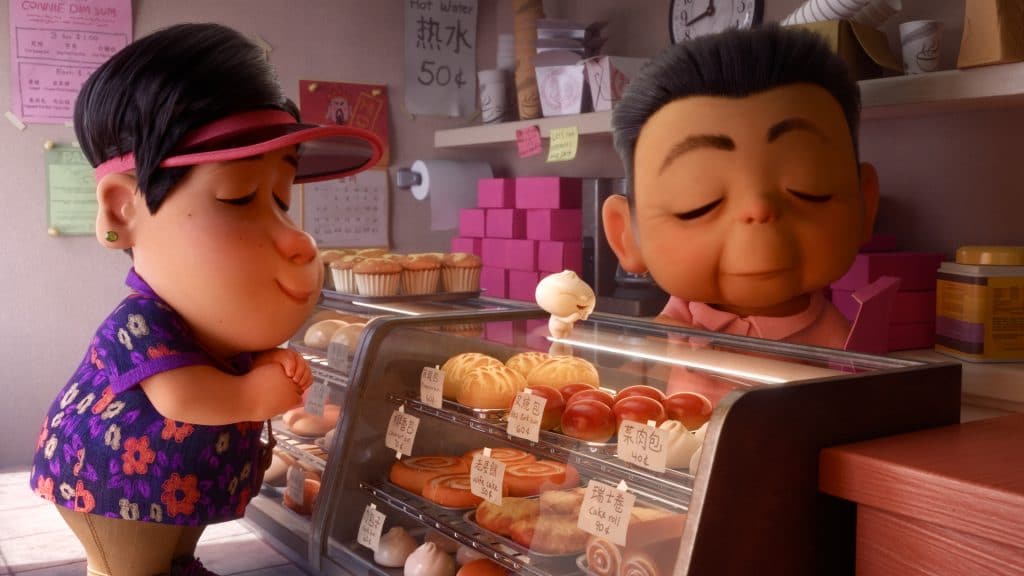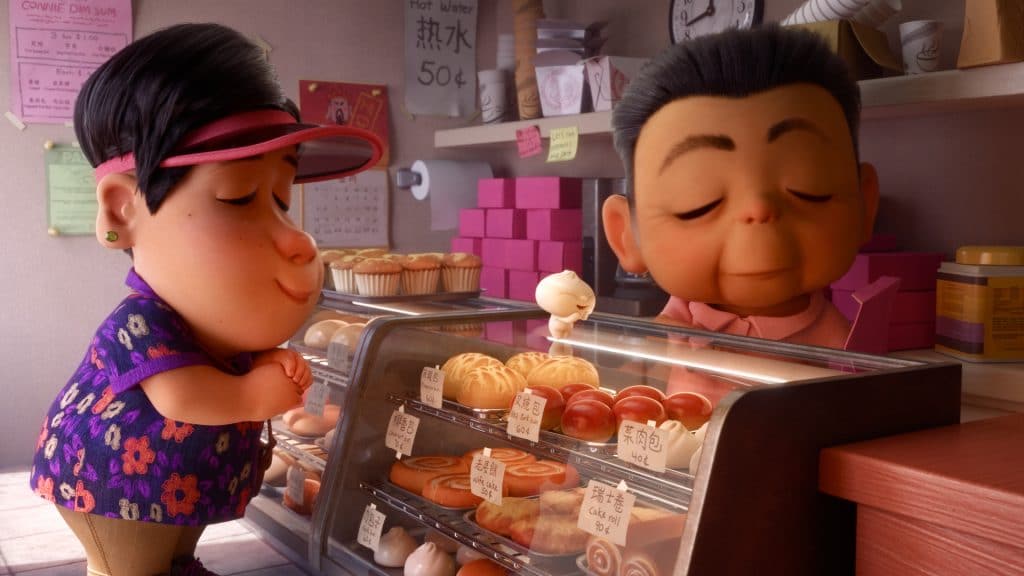 A Universal Story
Both Director Domee Shi and Producer Becky Neiman-Cobb related that while the story of Bao is very unique and culturally specific, it's themes are universal. Domee said that the film will "introduce the world to … specific cultural details that I grew up with that I think are super cool, like making dumplings and like what a Chinese household looks like, or just like what a typical day in this Chinese mom's life is like shopping for groceries – not at an Albertson's but a Chinatown." At the same time, everyone can relate to a character in the story, whether it's the mother or the dumpling boy.
A First for Women at Pixar
Domee creating and directing Bao is a BIG DEAL. She is the first woman to direct a Pixar short film and hopefully, as she said, "the first of many female short film directors and feature film directors." Becky said that the film had "a really strong female leadership team. It's not just us, but it's also our editor, our production designer, our sound editor, our production manager, technical manager.
It was super inspiring for us." Domee's own journey to directing is an impressive one, beginning as a story intern at Pixar Animation Studios in June 2011 and soon after being hired as a story artist on "Inside Out." After that she worked on "The Good Dinosaur", "Incredibles 2" and the upcoming "Toy Story 4." In 2015 she pitched her ideas for short films and got the green light to write and direct "Bao." It was less than a year ago that she found out it would be in theaters along with "Incredibles 2". What an exciting journey!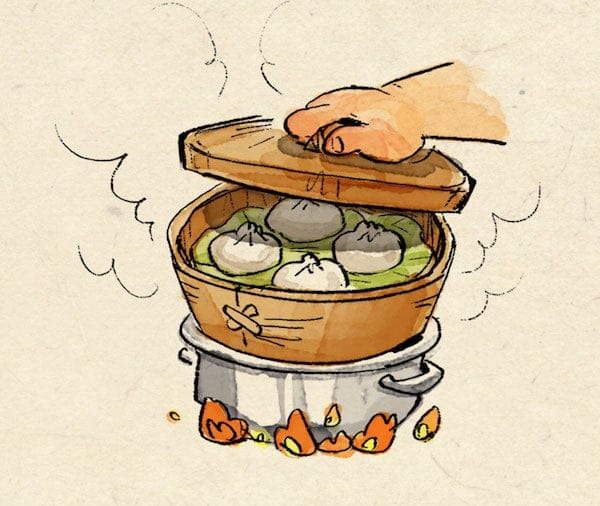 BirdRock Home 8 Inch Bamboo Steamer – Classic Traditional Design

Bao Bun Recipe
Since the film Bao wouldn't exist without the making of steamed buns, Domee asked her mom to share her own Bao recipe, which she then beautifully illustrated. You can download the entire recipe and illustrations here. We have also included an easy printable recipe card at the end of this post. But do NOT miss those illustrations – they're beautiful!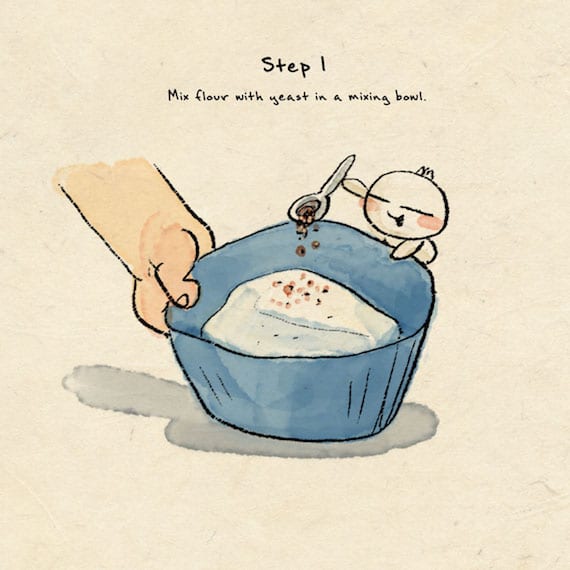 BAO Recipe (Courtesy of Disney Pixar)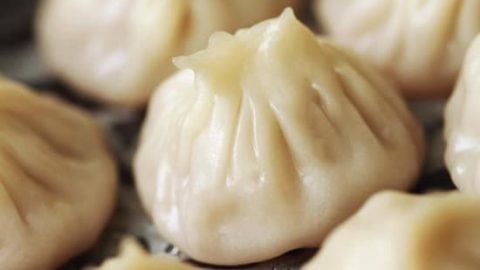 This delicious step-by-step recipe for bao (steamed buns) comes from Pixar's BAO Director Domee Shi and her mom!
Total Time
3 hours
20 minutes
Ingredients
4 cups flour
3/4 tsp dry yeast
500 ml water
1 lb. ground pork
1 lb. Chinese cabbage (minced)
1 carrot (minced)
2-3 green onion stalks (chopped)
1 egg
1-2 tsp. ground ginger
1 tsp olive oil
1/2 tsp chicken bouillon powder
1 tsp. oyster sauce
2-3 tsp. cooking wine
salt and pepper
(adjust all seasoning to taste)
Instructions
Mix flour with yeast in a mixing bowl.
Add water and knead until a solid dough ball forms. If it gets too sticky, add more flour. If it's too dry, add more water.
Let the dough rise for about 2 hours.
Cook half of the ground pork in a pan, and mix it with the raw pork.
Mix the pork with the remaining ingredients.
Once your dough has risen, dust your countertop with flour and roll out the dough into a long rope using the "windmill technique" (see illustrations).
Cut the dough rope into 1/2" pieces. Roll each piece out into a wrapper.
Spoon 1/2 tablespoon of filling into the center of wrapper. Then carefully pinch and fold the wrapper closed, twisting the top to finish. Make sure to press the dough tight to seal the top. (see illustrations)
Bring a pot of water to a boil. Place the baos in a steaming basket lined with cabbage leaves to prevent sticking and place the basket on top of the boiling pot of water. Close lid. Steam for 15 minutes, then turn off head and let the baos rest for 5 minutes.
Enjoy!
Pin this recipe on Pinterest: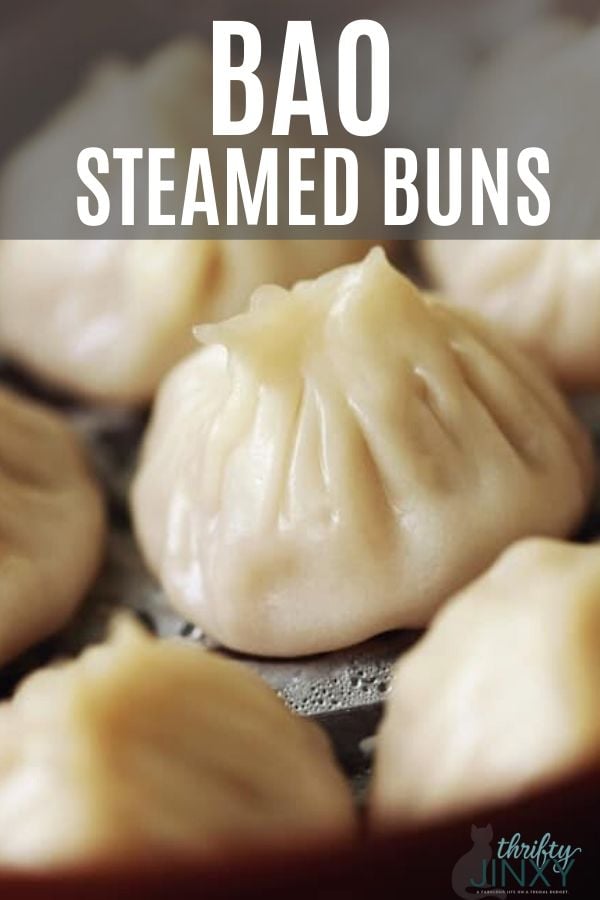 INCREDIBLES 2 and the short film Bao open in theatres everywhere on June 15th!
Like INCREDIBLES 2 on Facebook
Follow INCREDIBLES 2 on Twitter
Follow INCREDIBLES 2 on Instagram
Visit the official INCREDIBLES 2 Website