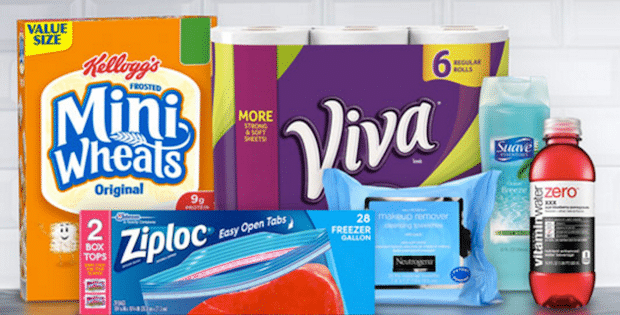 I think most of us are frequent Amazon shoppers, but have you ever used it to buy groceries? Amazon Prime Pantry lets you easily buy groceries online and even have them shipped for FREE if you buy five or more qualifying items. I'm thinking this will be a good way to stock up on frequently used essentials so you don't have to lug them home from the grocery store. It's also an excellent option for college students who may not have a reliable way to get to the supermarket. Ordering for your student via Prime Pantry would be a great alternative to a traditional care package!
Wondering what you can buy from Prime Pantry? These are some of the most popular choices among shoppers.
5 of the Best Selling Prime Pantry Items:
· Household: Bounty Paper Towels (6 count)
· Personal Care: Q-tips Cotton Swabs (500 count)
· Snack Food: Cheez-It Original Baked Snack Crackers (12.4 ounces)
· Haircare: Aussie 3 Minute Miracle Strong Conditioning Treatment (8 fluid ounces)
· Candy: Swedish Fish Soft & Chewy Candy (Original, 14 ounces)
Each month you can select from hundreds of qualifying items. The selections that qualify for free shipping changes monthly to make sure it's easy to find the items you are looking for. With so many favorites to select, it's nearly impossible to not find five essentials you don't need! Prime Pantry also provides great value with weekly deals and coupons available on many popular items.
Prime members can use the Prime Pantry service as many times as they like in a month, and with five eligible items, it will always ship for free.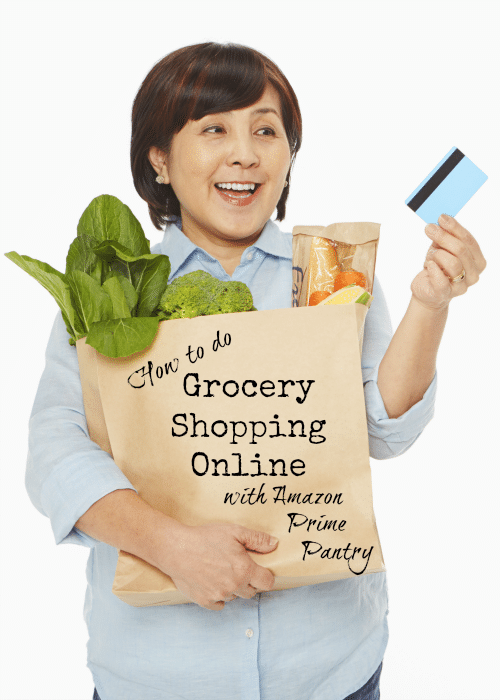 I love to take a peek at what OTHER people buy (I'm always looking at the conveyor belt in the grocery store to see what the people in front of or behind me had in their shopping cart) and so I like checking out these lists of the other most popular items:
Bestselling Breakfast Items
· Quaker Chewy Granola Bars, Variety Value Pack (18 count)
· Honey Nut Cheerios Gluten Free Cereal
· Pop-Tarts, Frosted Strawberry (16 count)
· Kellogg's Frosted Mini Wheats Original
· KIND Healthy Grains Granola Bars, Peanut Butter Dark Chocolate (5 count)
Bestselling Baby Care
· The First Years GumDrop Newborn Pacifier
· OXO Tot Bottle Brush with Nipple Cleaner and Stand, Aqua
· Little Remedies Noses Saline Spray/Drops (0.5 ounces)
· Nub Bathtime Fun Octopus Hoopla, Purple
· Lamaze Captain Calamari's Treasure Hunt Soft Book
Bestselling Meal Essentials
· Kraft Macaroni & Cheese Dinner, Original (5 Count, 7.25 ounces)
· Mott's Natural Applesauce (6 count, 3.9 ounces)
· Heinz Tomato Ketchup (32 ounces)
· Chicken of the Sea White Albacore Tuna in Water, Solid (4 count, 5 ounces)
· Hunt's Manwich Sloppy Joe Sauce, Original (15 ounces)
Bestselling Skincare
· Suave Men Body Wash, Refreshing (12 fluid ounces)
· Dove Body Wash Deep Moisture (22 ounces)
· Suave Essentials Body Wash, Ocean Breeze (12 ounces)
· Old Spice High Endurance Body Wash, Fresh (18 fluid ounces)
· Old Spice High Endurance Pure Sport Body Wash (18 fluid ounces)
Bestselling Coffee
· Folgers Country Roast Ground Coffee (31.1 ounces)
· Café Bustelo Espresso Coffee (10 ounces)
· Maxwell House Original Roast (Medium Roast) Ground Coffee (30.6 ounces)
· Maxwell House International Coffee, Cafe Francais (7.6 ounces)
· McCafe Coffee Premium Roast K-Cup Packs (12 count)
Now I want to hear from those of you who have used Amazon Prime Pantry! What are your favorite items to buy? Has it been saving you time? Saving money? Let us know in a comment!