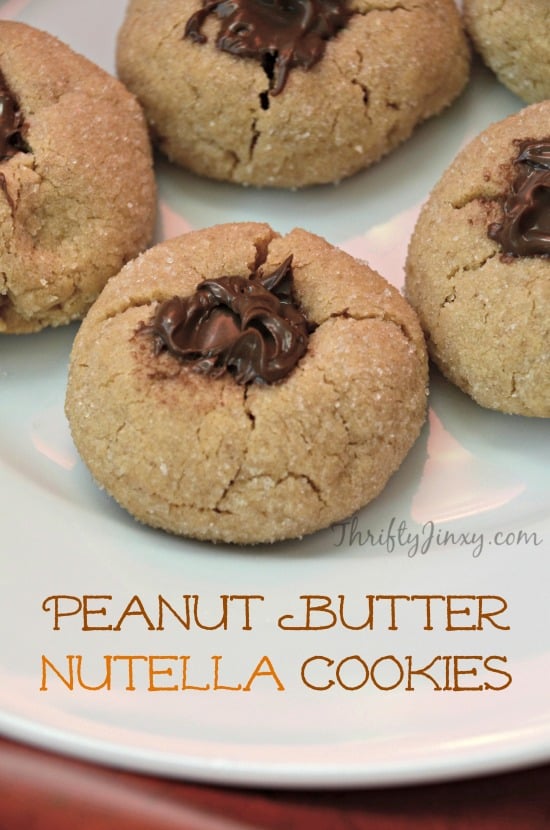 Every year around Christmastime, my husband asks me to make peanut butter and jelly thumbprint cookies.  I have always made them, but NEVER eat them because I am one of those odd people who hates peanut butter and jelly.  What I DO like is peanut butter and chocolate.  So, the last time I made his favorite cookies I changed things up a bit to make a cookie that I would like and came up with this Peanut Butter Nutella Cookies recipe.  I absolutely LOVE these!  So, next time he asks for his favorite cookie, I won't hesitate because I can make half the batch the way I like to eat them!
Peanut Butter Nutella Cookies Recipe
1 1/4 cups flour
1/2 tsp baking soda
1/2 tsp baking powder
1/2 tsp salt
3/4 cup peanut butter – smooth is best
1/2 cup butter, softened
1/3 cup brown sugar
1/3 cup white sugar
1 egg
1 tsp vanilla
1/2 cup Nutella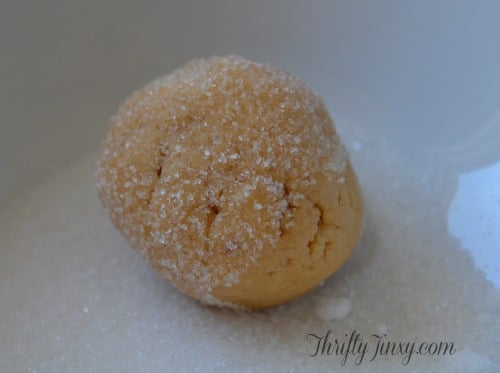 Heat oven to 350 degrees.  Blend together flour, baking soda and powder and salt and set aside. Beat butter and peanut butter with an electric mixer until smooth. Add sugars and beat until fluffy. Blend in egg and vanilla. Add in the flour mixture and stir until combined.
Place additional white sugar in a small bowl. Form balls using 1 Tablespoon of dough for each cookie. Roll the balls in the sugar and then place on baking sheet
cookie sheets about 2 inches apart.  Use the handle of a wooden spoon to press a hole into the top of each cookie.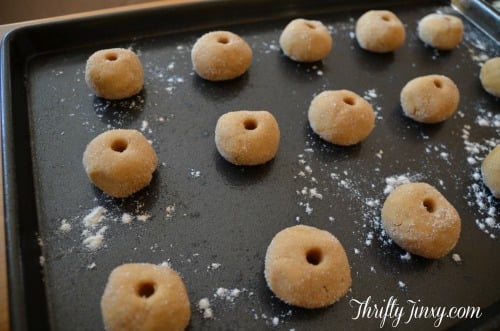 Bake for appx 12 minutes or until puffed up and edges are just beginning to brown. Remove cookies. If the dents have "closed up" too much, re-dent them again. (I used the back of a 1/4 tsp measuring spoon and it was perfect.)  Allow to cool completely on wire racks.
Put about 1/2 tsp of Nutella in the dent on each cookie. Enjoy!