Treat your pet with the WagWell Dog Subscription Box featuring 100% organic dog treats, dog toys and more!
UPDATE: WagWell has closed its doors, but we have found these other awesome Dog Subscription Boxes!
I love checking out dog subscription boxes for our dog, Toby. These dog subscriptions have gotten a lot more popular recently, but the most recent box we have tried, the WagWell Box is unique in that it's the only healthy organic and all-natural dog subscription box out there.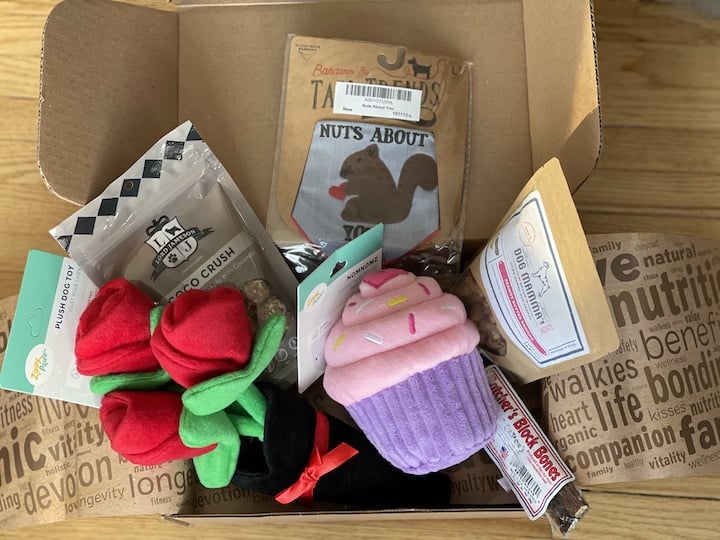 Each WagWell box contains 100% ORGANIC dog treats, ALL-NATURAL chews, fun dog toys and a cute and fashionable dog bandana.
The people at WagWell are dog owners themselves and take great pride in providing only the safest, best quality box of natural dog treats, fun dog toys, and all-natural bully sticks.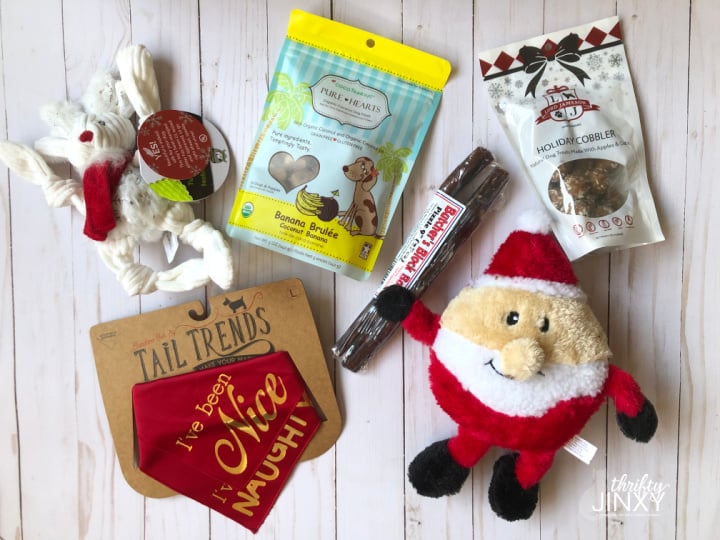 Our Toby loved his WagWell Box. We received the special Christmas box and I think the toys are sooooo cute! There's a little white reindeer and a plump squishy Santa that Toby reached for immediately. He's an old dog, but he still loves his toys!
While Toby is happy with this WagWell box, I am too because of the fact that it contains all the items are healthy & safe – and of course because it makes Toby happy!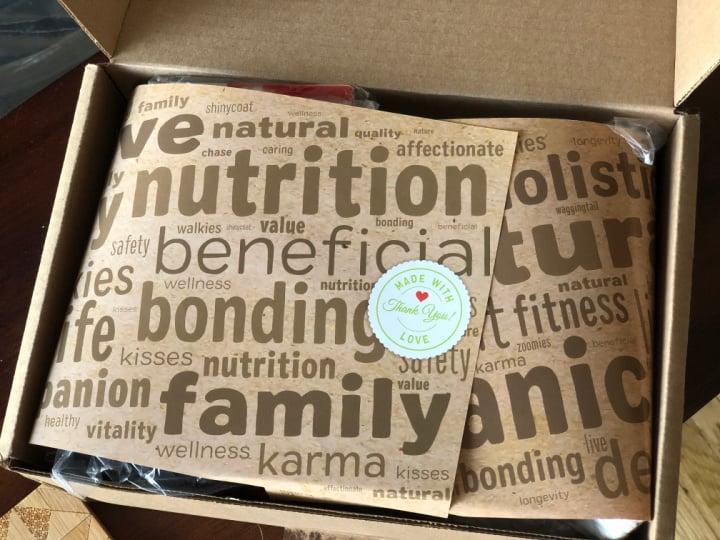 What's Inside a WagWell Box?
Healthy Dog Treats
2 bags of organic dog treats. Smell great and made with fresh human-grade ingredients! Made in the USA.
All-Natural Bully Sticks
Completely all-natural with no add chemicals. Dogs love them and they're good for dental health. Made in the USA.
Fun Dog Toys
Premium quality, durable, and made with highest safety standards with a different theme each month.
Dog Bandana
Keep your dog looking good with a fashionable and fun bandana. It's sure to make you smile!
You can choose the size of your box to fit your dog: Small (1-20 lbs) Medium (20-50 lbs) Large (50+ lbs)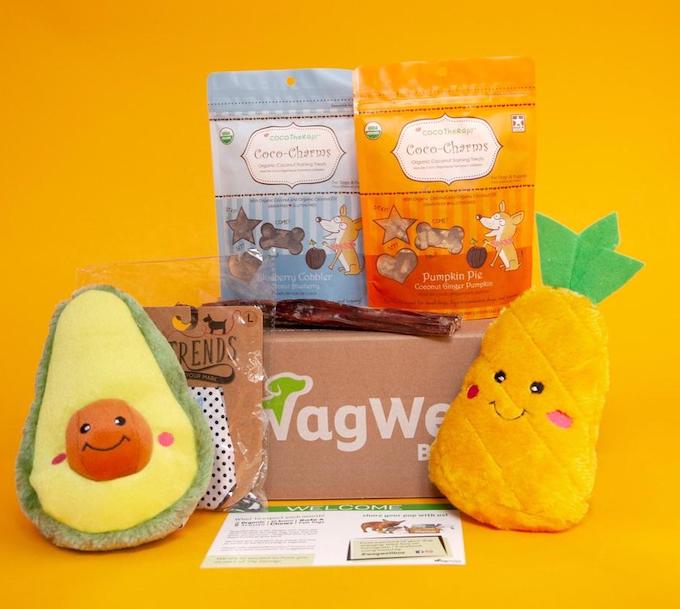 Get the WagWell Box:
Treat your dog to WagWell at $34 month or, for a better deal, save up to 9.83% with a 6-month prepay plan. Also check their site for special offers like the current one for signing up for their newsletter. Plus, shipping is FREE in the USA.
WagWell also makes a great gift for dog lovers and their furry friends. You can send a gift as a 1, 3 or 6 month plan.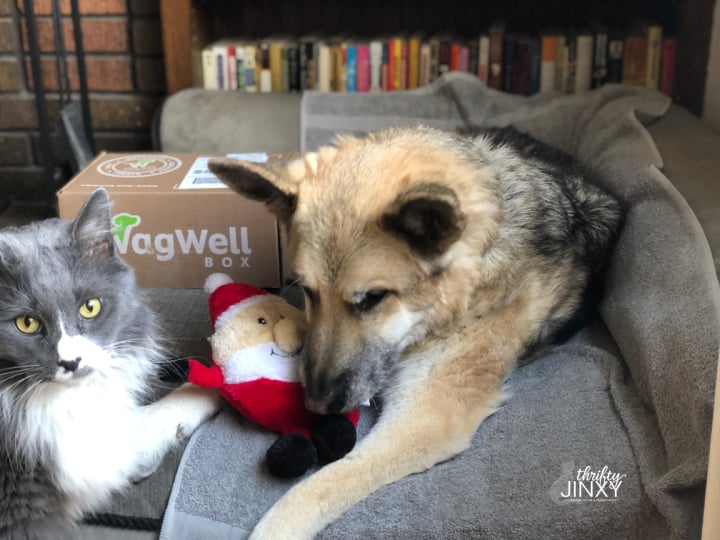 I think WagWell needs to come up with a cat subscription box next because our Sammy is waiting to get in on the action!