The best subscription box for puppies is PupBox! See what's inside and photos from our PupBox review!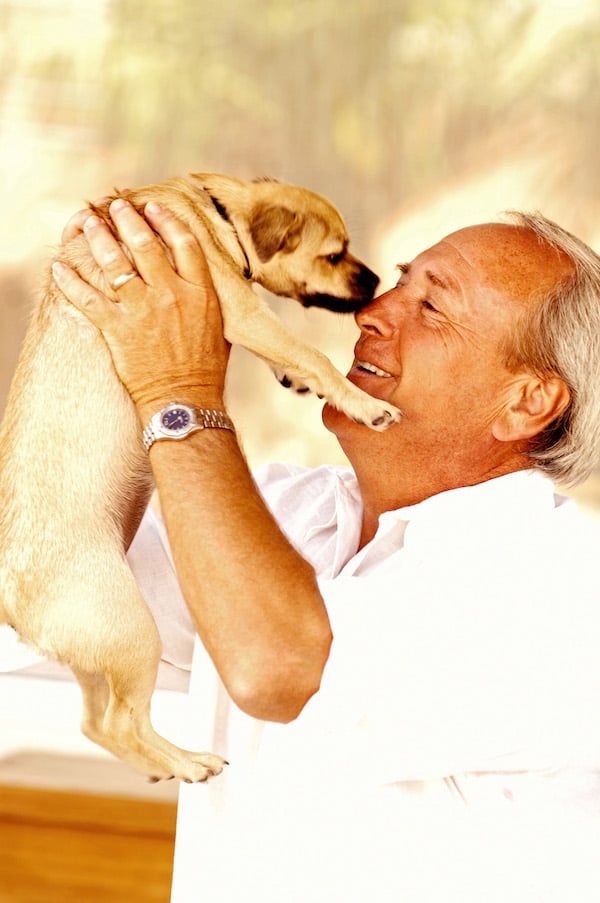 Getting a new puppy is an exciting time! You have a sweet furry little creature who loves nothing more than snuggling up next to you, playing and making you laugh.
But raising a puppy can also bring some difficulty, even when you have already raised a puppy before! Knowing what to do for your puppy, what types of treats, toys and pet supplies will keep them happy can be tough. That's where PupBox comes in!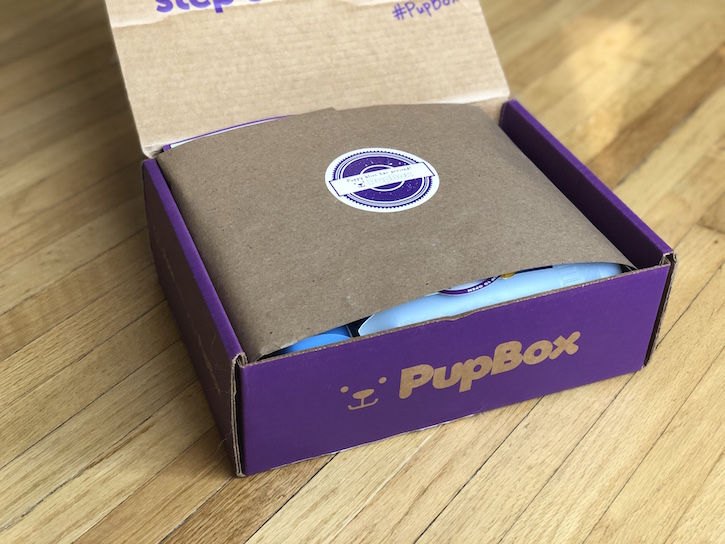 What Is PupBox?
PupBox is a subscription box…for your puppy! The creators of PupBox know that puppyhood can be a hard phase, so they created PupBox to (hopefully) make it easier.
Each monthly PupBox is customized to your specific puppy. When you first sign up for a PupBox, you'll enter information about your puppy (age, size, etc.) so that your monthly box will contain just the right products and training information to help you out.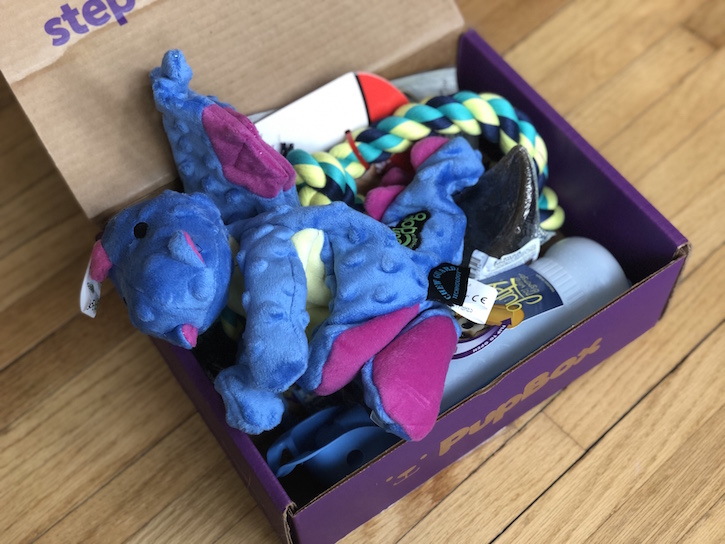 What's Included in a PupBox?
Monthly boxes include:
Training Guides – Find out what's going on with your puppy and what you should be doing to keep up.
Tasty Treats – Help keep your pup motivated and focused on new games and lessons.
Fun Toys – You'll get a rotation of teething toys, plush toys, rope toys, interactive toys, and tough toys, based on your puppy's development.
Accessories – Grooming goodies, training essentials, and more.
Gift Items – Celebrate that special Howliday or Barkday with your puppy!
Each box includes 5 – 7 products and a full training guide. If you don't like a particular product, just let them know and they'll replace it. If your pooch absolutely loves some of the goodies, you can even re-order them in the PupShop!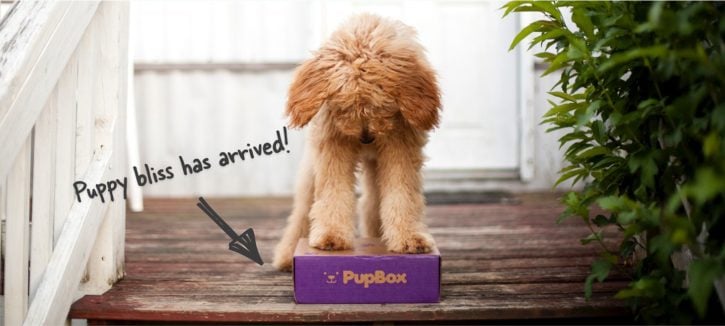 PupBox Plan Options + Free Shipping
Plans start as low as $29/month and are available in 1-month, 3-month, 6-month, and 12-month terms. Shipping is free to the US and $5 to Canada. All plans are paid monthly and renew automatically.
Oh, and PupBox isn't just for puppies – if you'd like to sign up your adult dog, no problem! All adult dogs will receive 4 – 7 premium products hand selected by the PupBox team.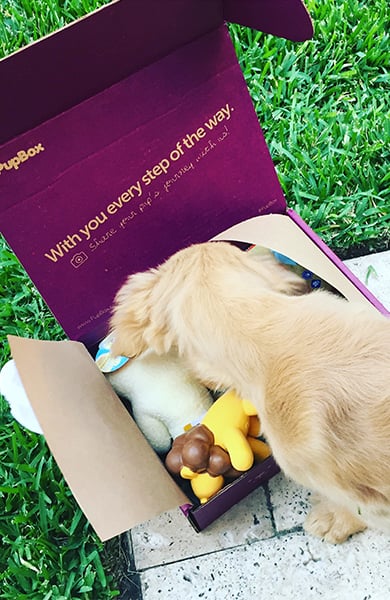 Our PupBox Review:
We loved the items we received in our PupBox. The dragon dog toy was our favorite item and I think it's one of the cutest dog toys I have ever seen. We also received dog treats and two types of chews. There was also rope pull toy and a handy portable water bottle with attached dish for the puppy to drink.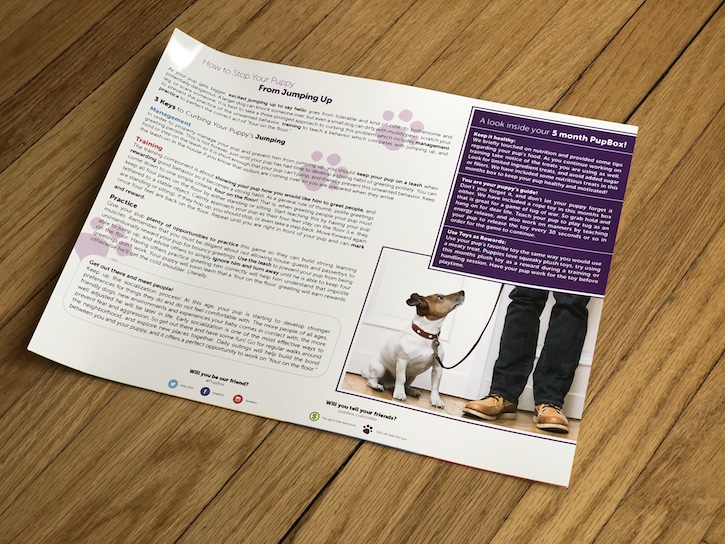 The included training guide is helpful because it is based on the age of your puppy and addresses a problem you are likely experiencing at that stage. For this month, ours was how to stop your puppy from jumping up.