Black Friday is THE time to get a self-cleaning litter box for yourself or as the best gift for a cat lover! Save $50 now!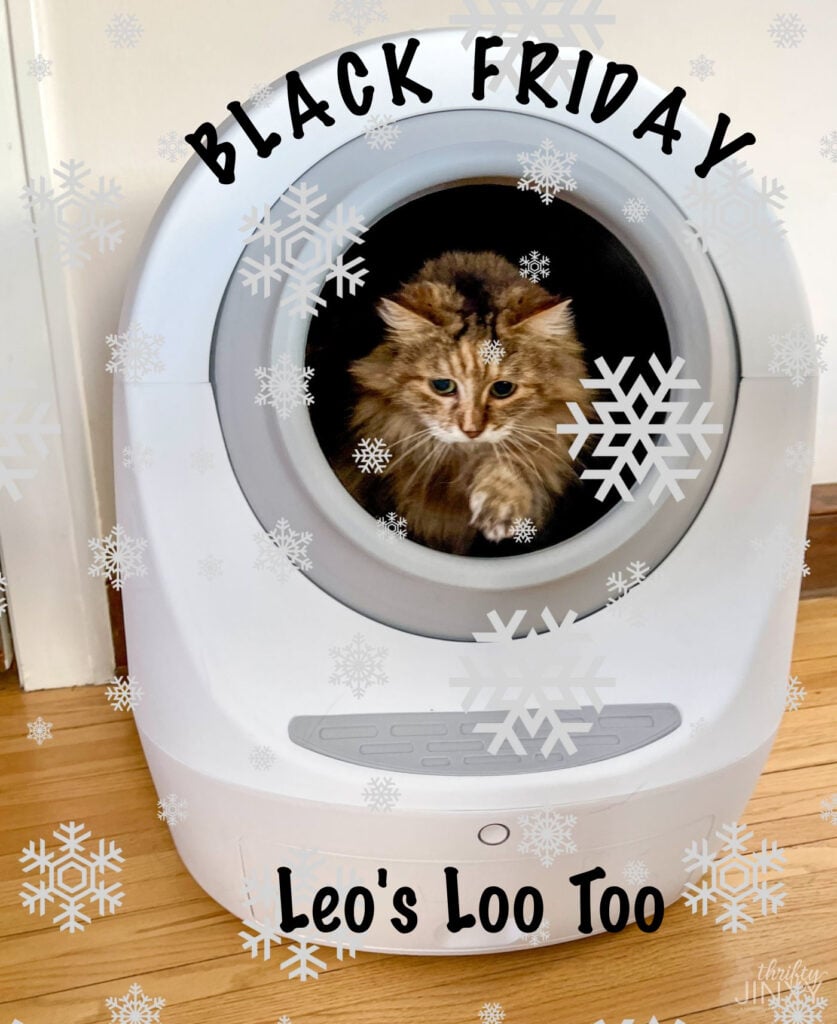 Whether you're looking to make your own cat parent life easier starting this holiday season OR you're looking to get the ultimate gift for the cat lover in your life, a self cleaning litter box is hard to beat.
What's even better is when you can score GREAT Cyber Monday deal on your automatic litter box. Right now you can save $50 on a Leo's Loo Too from SmartyPear when you use code BF50 at checkout during the Black Friday sale use code CM50 at checkout!
This offer is valid on both the Leo's Loo Too and the Leo's Loo Too Bundle (which already saves you money). Offer ends 11/29/2022.
And to make the deal even better, shipping is free within the 48 contiguous US states.
If you're looking to learn more about the product before you buy, be sure to check out our post: Leo's Loo Too Self-Cleaning Litter Box: Everything You Need to Know. There we talk about what the Leo's Loo Too does, how it works and what it's like once you get it home.
See our roundup of of other 2022 Black Friday deals and see ALL our Black Friday posts here!