I can remember when I was a kid watching the Olympics with my parents. My dad was all about track and field in the summer and hockey in the winter. For mom (and me), gymnastics and diving were the preference in the summer and ice skating in the winter. I was fortunate enough to be living in Atlanta when the 1996 Olympics came to our fair city. It was a crazy time, but one I will not forget. I was teaching summer camp when the Olympics were in Atlanta and we took a trip to the Centennial Park. A popular feature with the kids is the Fountain of Rings, which is an interactive fountain featuring lights and jets of water which are synchronized with music.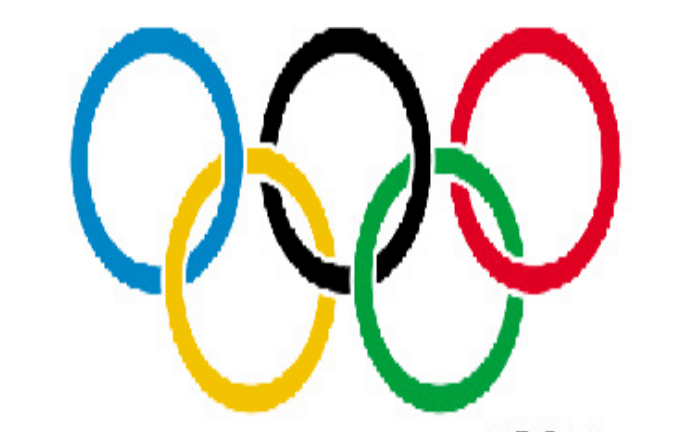 The kids asked about the meaning of the Olympic Rings, which I myself did not know the history of. The highly recognizable five interlocking rings, known as the "Olympic rings" are blue, yellow, black, green, and red on a white background. It turns out, the rings were designed by Baron Pierre de Coubertin in 1912. Coubertin was the co-founder of the modern Olympic Games. He said the colors stood for those which appeared on the national flags that competed in the Olympic games at that time.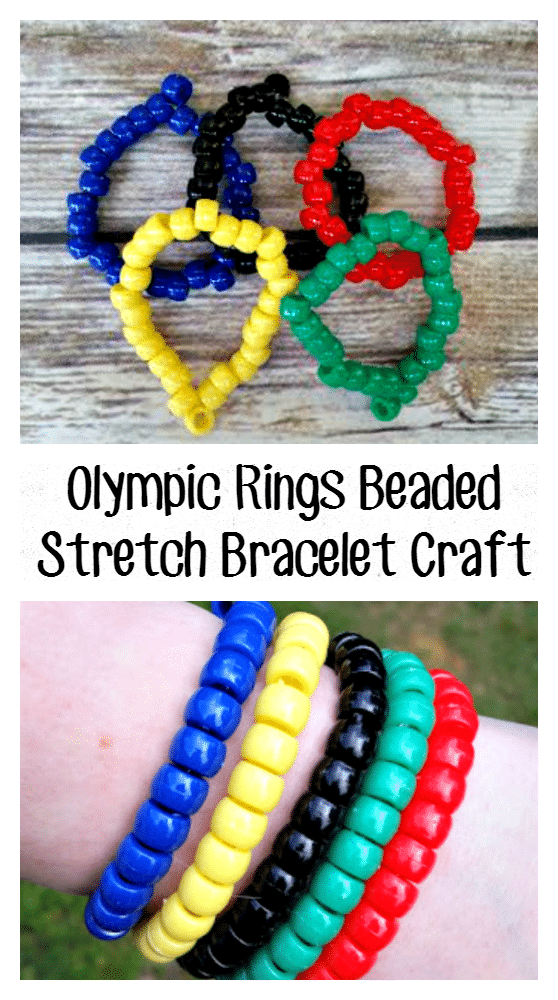 Olympic Rings Beaded Stretch Bracelet Craft

In honor of the Olympic Games in Rio, I thought it would be fun to make an Olympic Rings craft. The Olympic Rings Beaded Stretch Bracelet Craft is super easy and affordable. The younger kids will need help from an older kid or adult to tie the knot on the first bead, which holds it in place. From there, they should have no trouble threading the elastic string with the appropriately colored beads.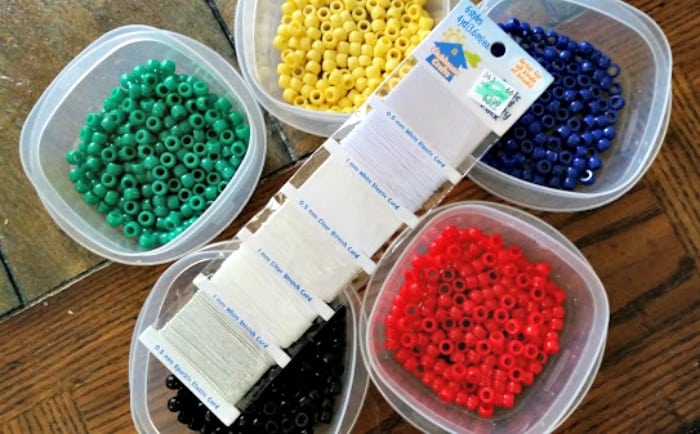 You will need stretch elastic string, colored beads in blue, black, red, green and yellow and scissors.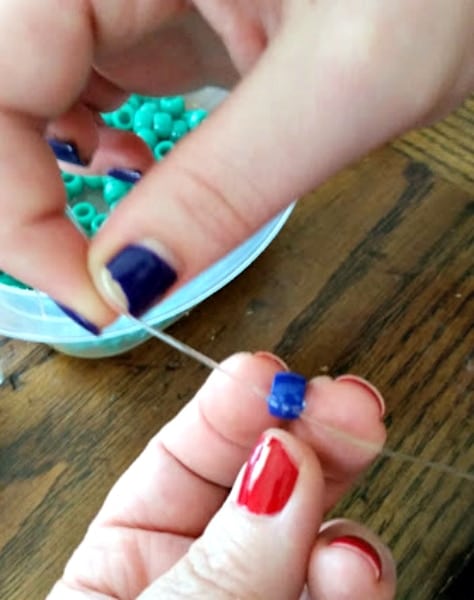 Step One: Tie one bead at the end of your string. This will keep all the beads in place.
Step Two: String your colored beads, leaving about and inch at the end. Tie a knot at the end and then tie one more to make sure it is secure.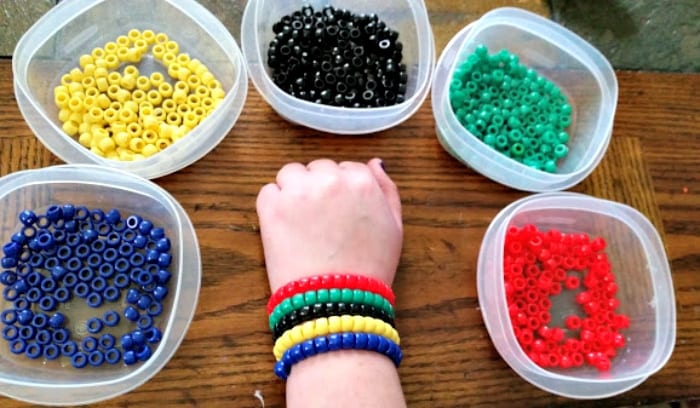 Step Three: Show off your pretty Olympic Rings Beaded Stretch Bracelet!