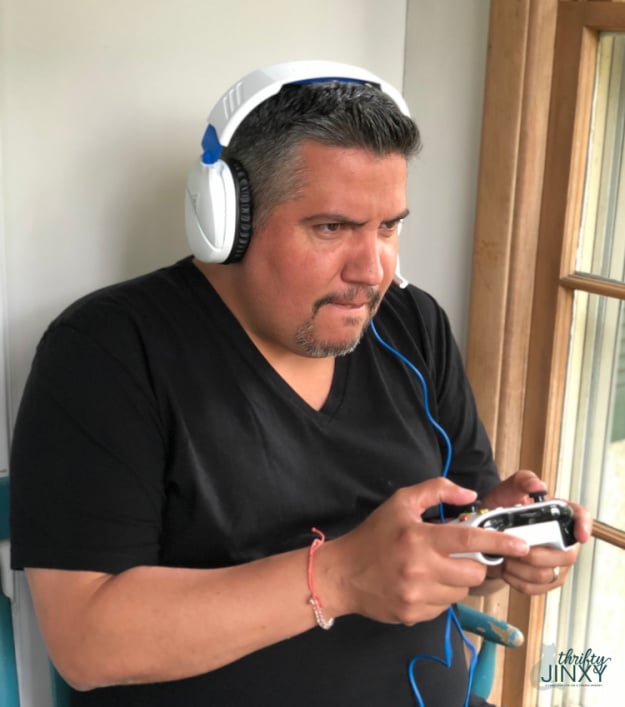 When it comes to gaming, there are a few things that are necessary to make the experience as good as possible and one of the key things on that list is GREAT GAMING AUDIO! If you live with a gamer and don't necessarily love the sound of guns blazing and explosions, then a quality headset that your gamer will want to use ALL THE TIME is crucial!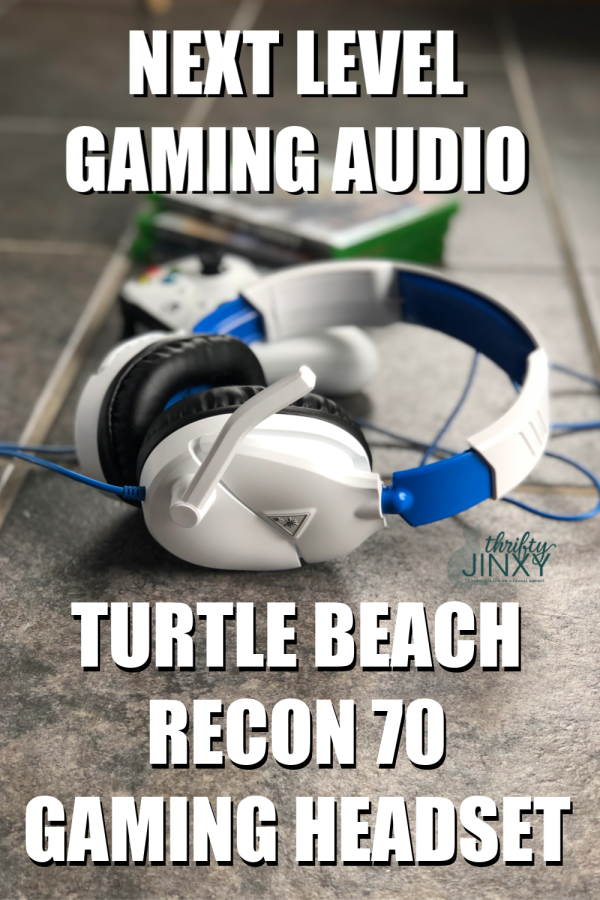 In our house, I'm the one who likes the quiet and my husband is the gamer. For him gaming is a way to blow off steam after a day at work and to connect with his friends online and play. We were both excited about checking out the Turtle Beach Recon 70 Gaming Headset and, luckily for me, he loves it!
The Turtle Beach Recon 70 gaming headset can be used with lots of different systems via its 3.5mm connection, providing flexibility as you move from platform to platform. It can be used with Xbox One, PS4, Nintendo Switch, PC and mobile devices. (For our iPhones, it's easy to connect with the Lightning to 3.5 mm Headphone Jack Adapter that comes with the phone.) An added handy feature is that the headset folds flat, so it's easy to stick it in a backpack or laptop bag to take along to play at a friend's house, at Grandma's – – – wherever.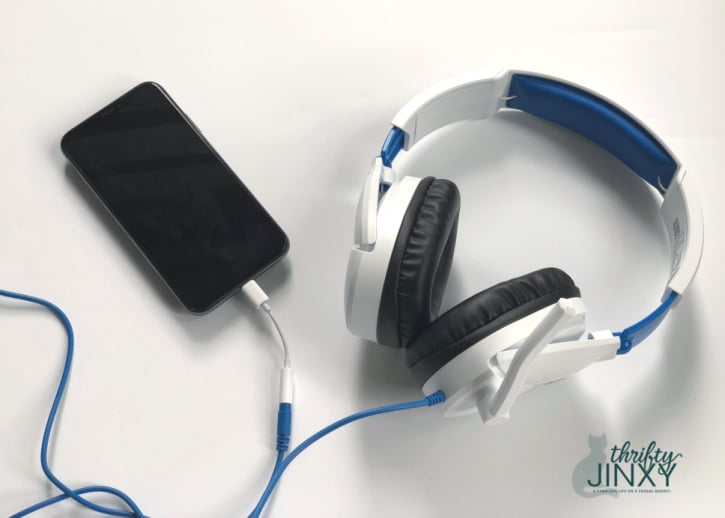 Another BIG benefit of the Turtle Beach Recon 70 is that it is super comfy. It's lightweight, has "cushioney" ear pieces constructed with over-ear premium synthetic leather cushions. The sound you hear is high quality, thanks to 40mm speakers, and those cushions over the ear let you hear all the crisp highs and thundering lows of the action – all while blocking out outside noise.
And we can't forget about the high-sensitivity mic! Your friends or gaming partners can hear you clearly. If you want to mute your mic, all you have to do is flip it up. I like that it gives me the option to NOT be heard by hubby's gaming buddies when I come into the room to ask him a question – just by him simply flipping up that mic.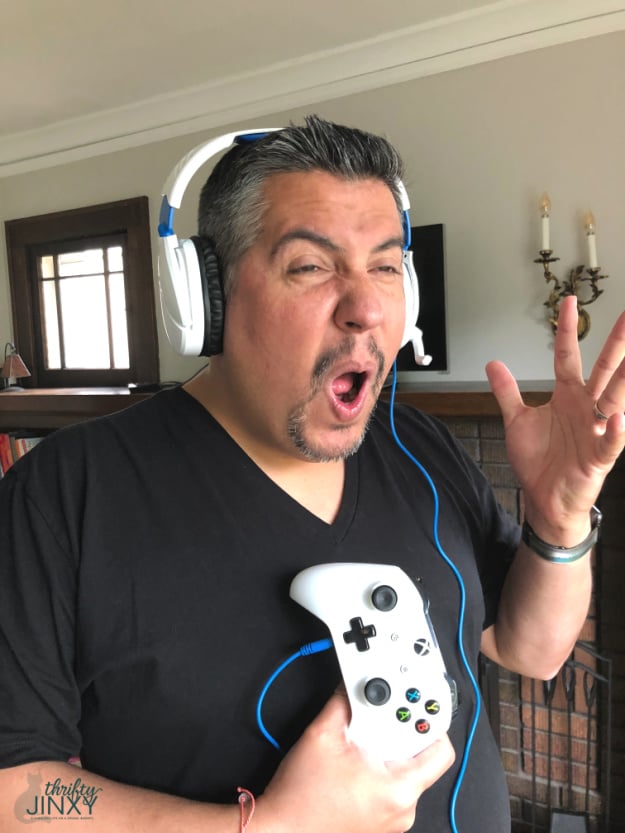 Last, but certainly not least, the Turtle Beach Recon 70 Gaming Headset retails for only $39.95! That's a whole lot of quality and features at a super affordable price.
Ready to get yours? You can learn more and buy at TurtleBeach.com.