This Mini Strawberry Pies Recipe is easy to make with a store-bought graham cracker crust and is the perfect ending to a BBQ or weeknight summertime meal.
Summer is the season for berries and I LOVE berries! Strawberries, raspberries, black berries, blueberries – you name it. ALL berries are delicious in my book.
When I was growing up, we always had berries for dessert at my grandma's house after summertime meals. She would simply take washed berries, add some sugar to them and let them sit in the refrigerator for a bit to let them soften (or macerate them in cooking terms).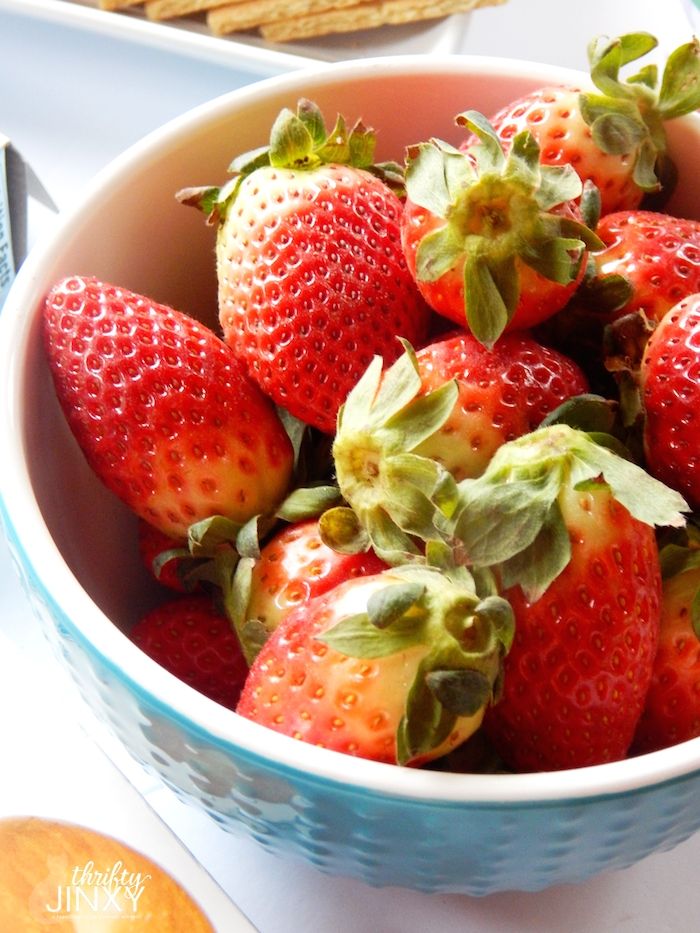 I still like to do the same thing and they are so yummy topped with a big squirt of Reddi-wip.
BUT, it's also fun (and delicious) to use those summer berries in recipes. This Mini Strawberry Pies Recipe is perfect for summer barbecues or just weeknight dinners. It's also pretty darn easy to make since it just uses store-bought pie crusts.
Mini Strawberry Pies Recipe

INGREDIENTS
1 lb Strawberries
1 cup boiling Water
1 cup Sugar
2 tbsp Cornstarch
1 box Strawberry Jell-O
6 Mini Graham Cracker Crusts
Reddi-wip

DIRECTIONS
In a pan, blend the sugar and corn starch completely.
Add boiling water and stir over medium heat until mixture thickens.
Remove from heat.
Add Jell-O and stir until smooth. Allow to cool.
Trim and slice the strawberries.
Fill each crust with strawberries.
Spoon the Jell-O mixture over strawberries to fill each pie.
Refrigerate to set and top with Reddi-wip.