Celebrate Mary Poppins with this fun and colorful paper quilling balloon craft!
Mary Poppins Returns is now in theaters everywhere and we have a fun Mary Poppins Returns craft to celebrate! If you loved the movie as much as I did, you probably have a hard time choosing a favorite scene.
While I can't narrow it down to one favorite scene in the movie, I do know that one of the prettiest is the final big musical number, "Nowhere to Go But Up." It's one of the songs on the The Mary Poppins Returns Soundtrack that I keep listening to over and over again.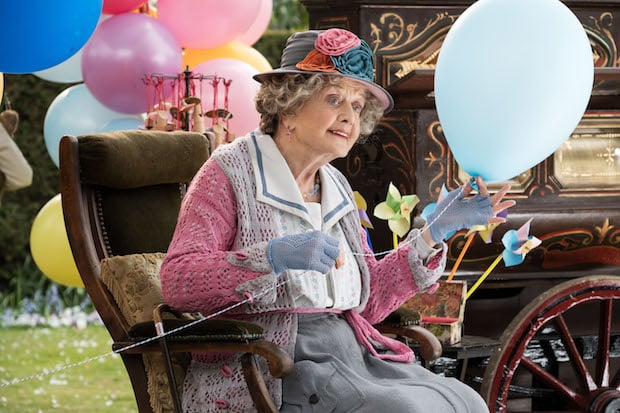 The song itself is wonderful, but the scene in the movie is extra beautiful with all of those big, bright balloons floating in the bright blue sky.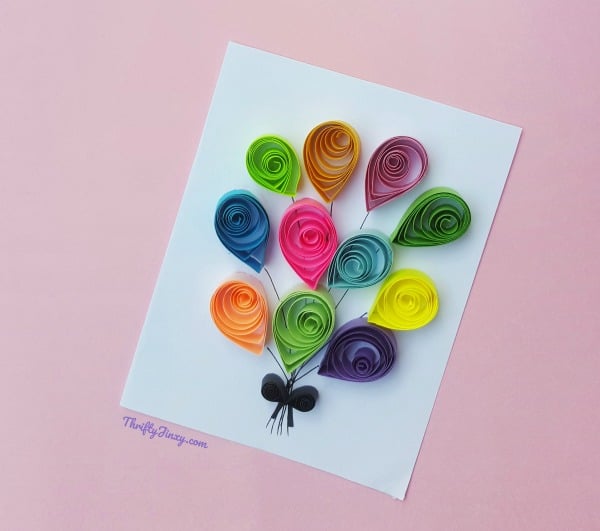 That's why I chose that scene as the theme for this Mary Poppins Returns Balloon Craft. The craft uses a very old papercraft technique called paper quilling. While it might sound fancy, it's actually very easy to do. Quilling is the art of rolling and shaping narrow strips of paper into decorative designs.
Paper Quilling Strips – 1300 Strips, 26 Colors

While it is possible to cut your own paper into strips for quilling, it is much easier to start with quilling paper, and that's what we did for this craft. You can use any colors you like, but make sure they are bright and bold!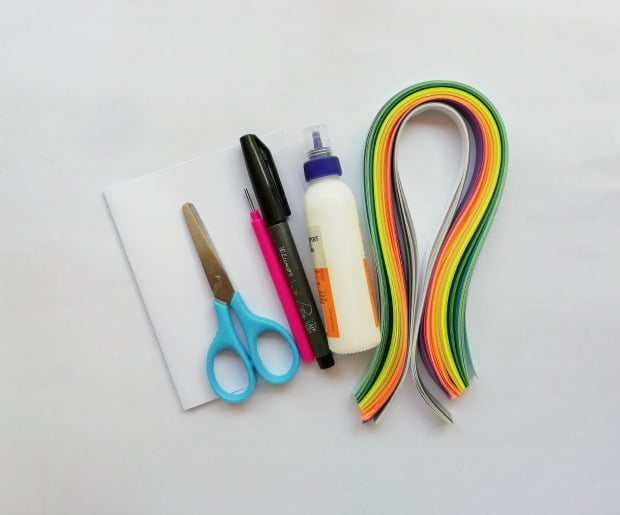 Mary Poppins Returns Balloon Craft

Supplies Needed:
Craft paper or cardstock paper
Paper quilling strips
Slotted quilling tool
Scissors
Craft glue or glue stick
Black marker pen
Neenah Creative Collection Classics Specialty Cardstock Starter Kit, 8.5 X 11 Inches, 72 Count (46407-01)

Paper Quilling Strips – 1300 Strips, 26 Colors

5 in 1 Quilling Tools

AmazonBasics Multipurpose Scissors – 3-Pack

Elmer's E461 Craftbond Tacky Glue 8Oz, 8 oz, Multicolor

Sharpie Permanent Markers, Fine Point, Black Ink (4-Pack)

How to Quill Paper Balloons:

Step 1:
Select 10-12 (or more) different colored quilling strips to make the quilled balloons. Take any one of the selected quilling strips. Use the slotted quilling tool to coil the entire strip. While coiling the strip, make sure to hold it firmly and not allowing it to get loose.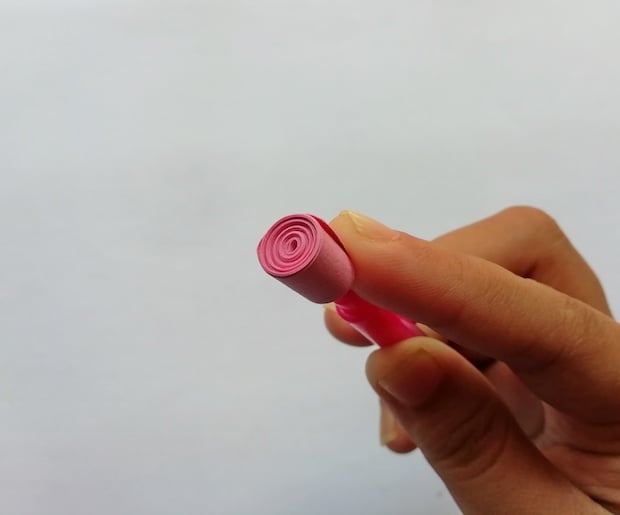 Step 2:
Take the coil out of the slotted quilling tool carefully and place it on a flat surface. Allow the coil to freely loosen up a little.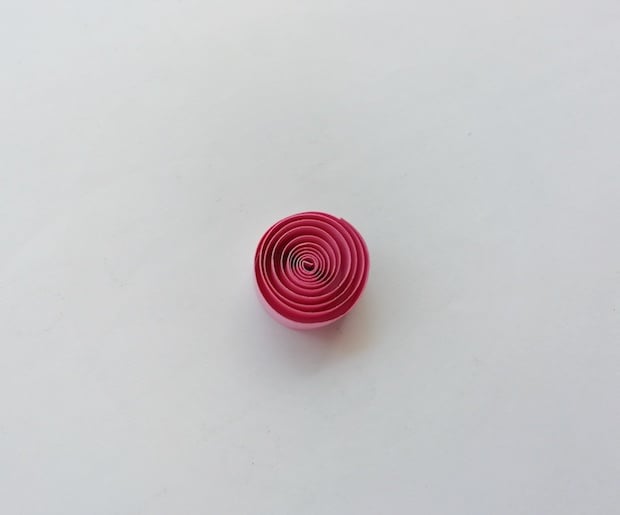 Step 3:
Once you are satisfied with the size of the loose coil, take it on your hand carefully and press any one side to create a teardrop shape. And a quilled balloon is ready!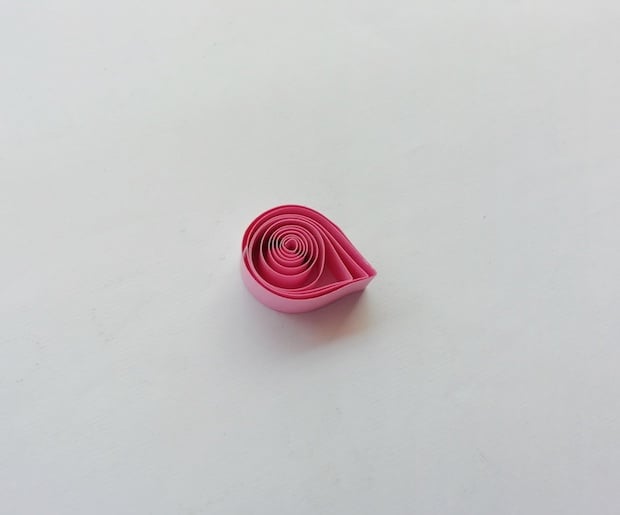 Step 4:
Similarly create more quilled balloons (teardrop shapes).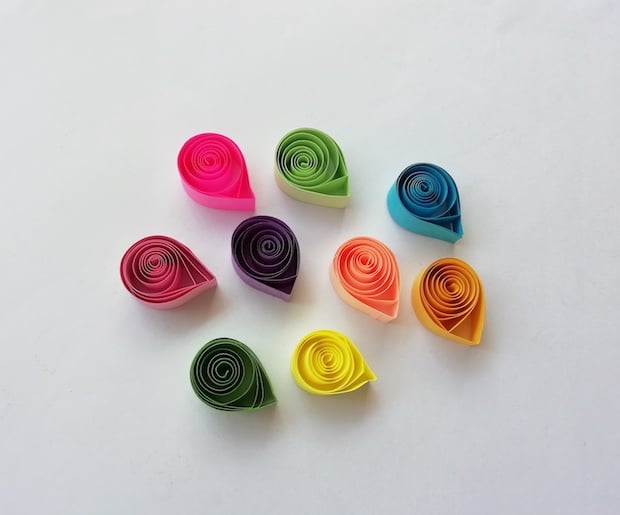 Step 5:
Select a color for the canvas (or card) and prepare it. I'm using a regular white craft paper. Grab the quilled balloons as well.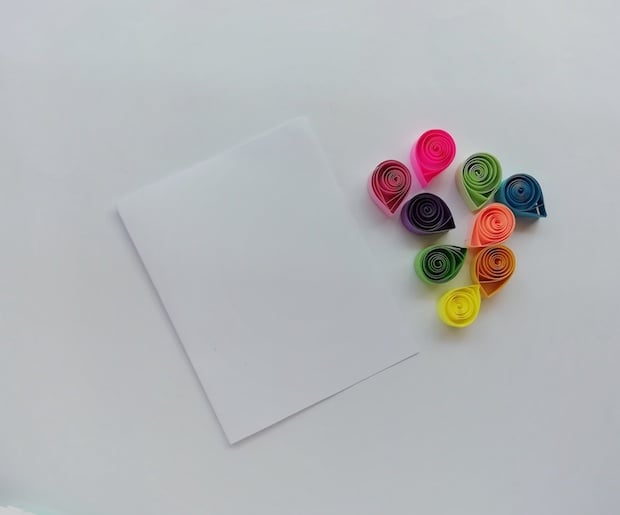 Step 6:
Sketch a pattern or arrangement for the balloons (either trace the pattern using a pencil or keep it in mind). Start to attach the quilled balloons on the prepared paper, starting from the bottom end of the balloon arrangement. Make sure to keep enough space along the bottom side of the paper for tracing the strings.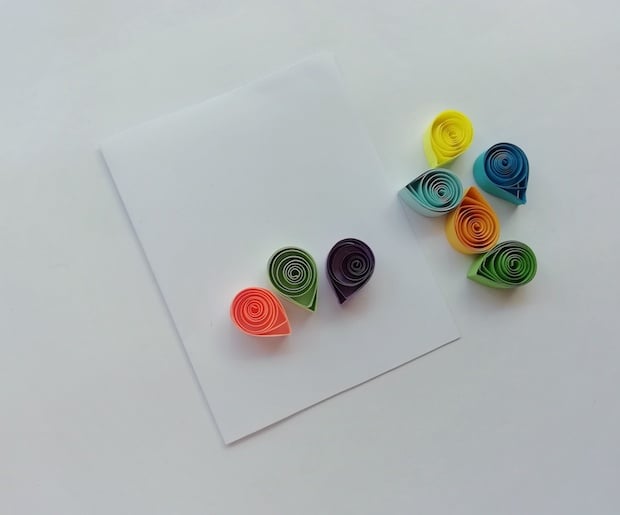 Step 7:
Keep gluing the teardrop shapes (quilled balloons) one by one until the art looks complete.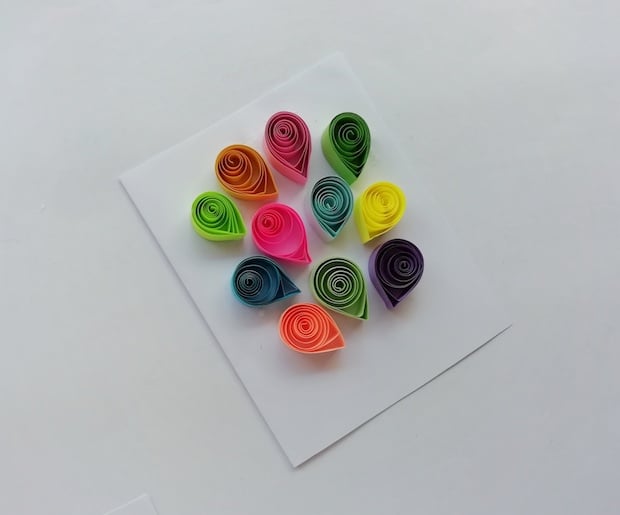 Step 8:
Use a black maker pen to trace the strings of the balloons.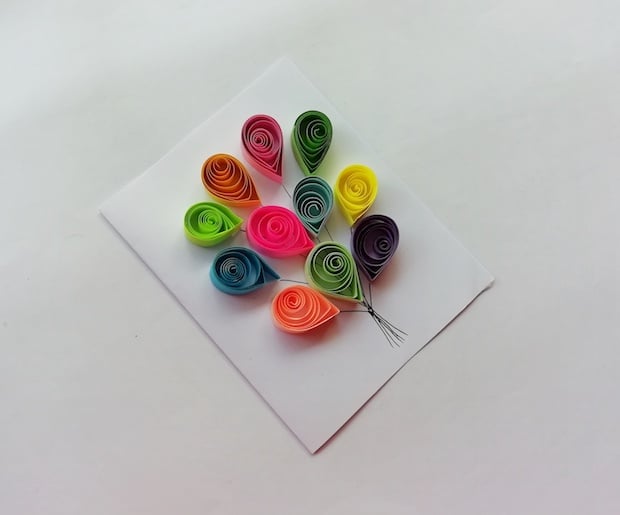 Step 9:
Use black quilling strips to create 2 small (4 times smaller than the balloons) teardrop shapes.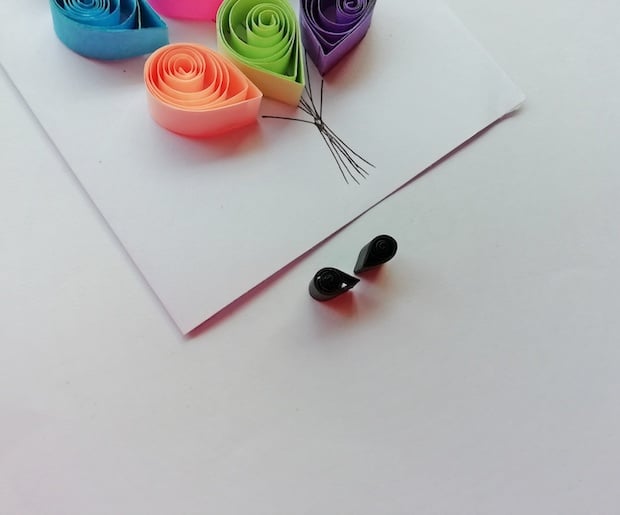 Step 10:
Attach the 2 black teardrop shapes on the point where all the strings are tied together.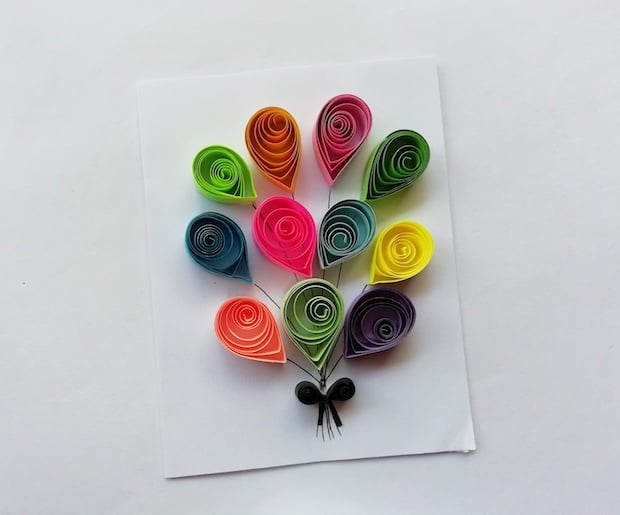 Allow the glue to dry and done!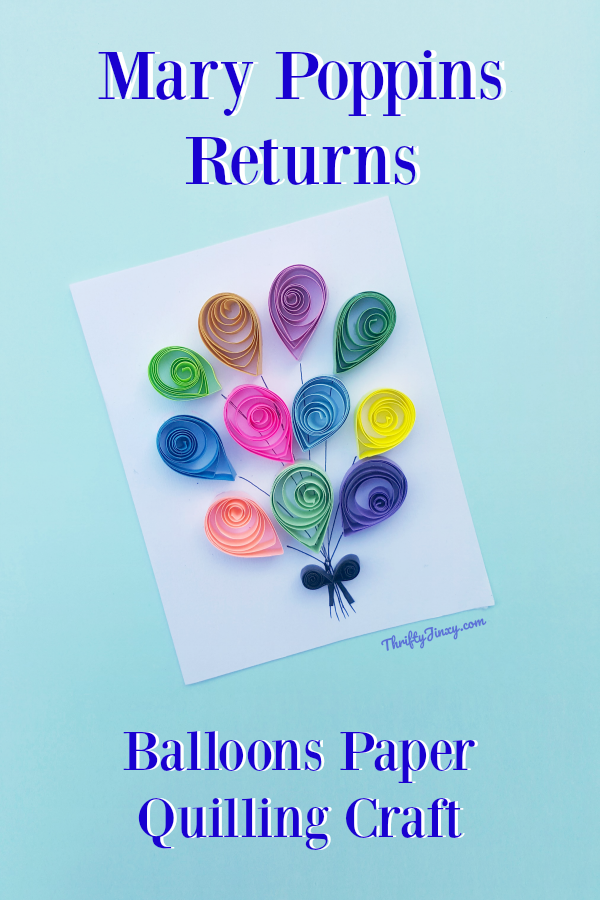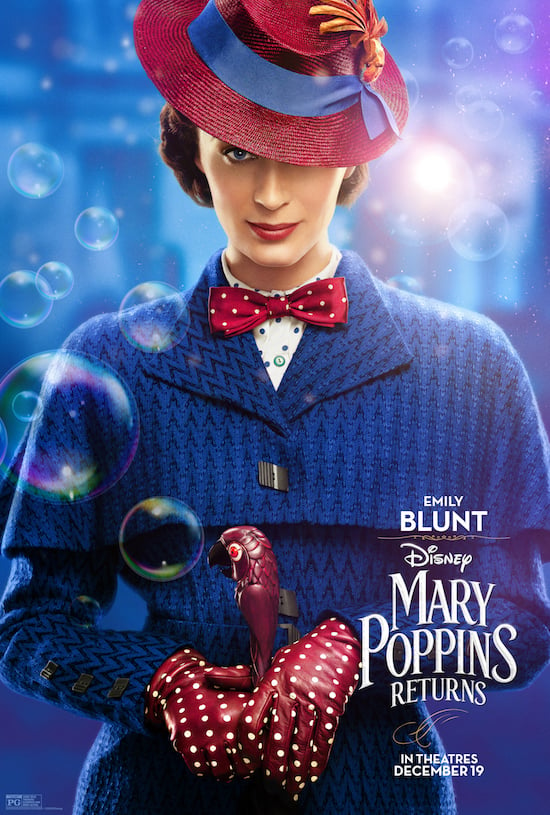 MARY POPPINS RETURNS is now in theatres everywhere!
Like MARY POPPINS RETURNS on Facebook
Follow Walt Disney Studios on Twitter
Follow MARY POPPINS RETURNS on Instagram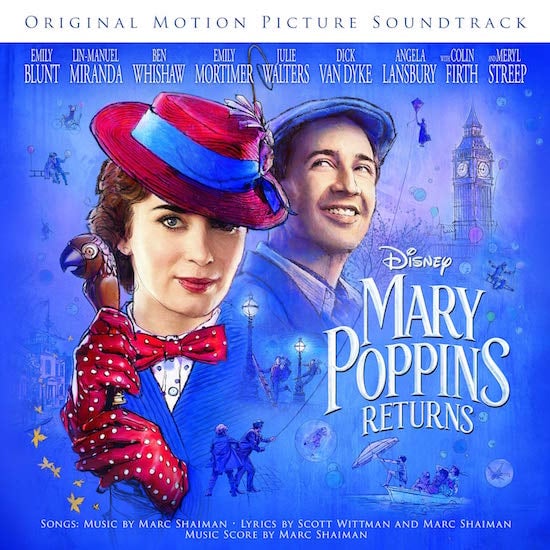 The Mary Poppins Returns Soundtrack is available NOW!