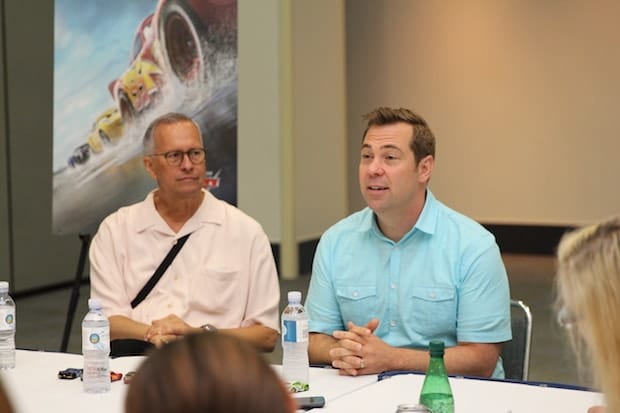 While it is always exciting to interview the stars of a movie, it's always fascinating to interview its producers and directors. On the day of the Cars 3 world premiere at the Anaheim Convention Center, I had a chance to interview Director Brian Fee and Producer Kevin Reher. (Thanks to Disney/Pixar and Louise of MomStart.com for providing photos.)
The love and enthusiasm these two men have for Cars 3, and the whole franchise in general, is apparent. This movie was a labor of love for them and they shared with us a bit of the extraordinary effort that went into the process of making the movie.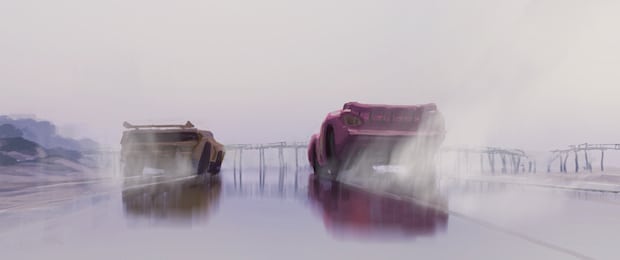 About the Realistic Animation
Since it has been over ten years since the first Cars movie, the team said there is a lot they can do now that they couldn't do on the first film. Brian Fee said, "We can go wholeheartedly into a sense of realism. We try not to say photo realism because I think photo realism would actually be kind of boring. We almost want like a hyper realism. We want to be able to control how you feel, but we want you to feel like you can smell the air…We went for a lot of atmosphere. You'll see a lot of fog and things that are at a distance are so faded- just like the atmosphere between you and the thing that's miles away. We dove into those things and we can now, because we can do these things."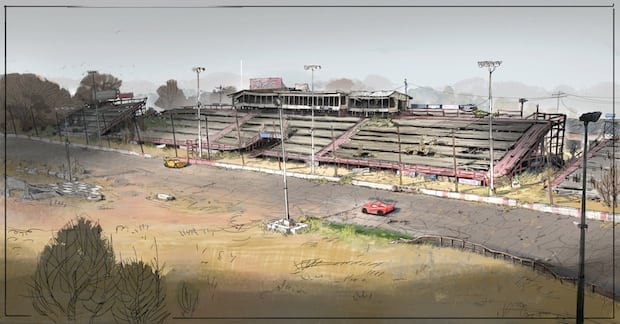 Research on the Road
We sent the two production designers on a really wintery week, in a convertible Camaro (because they insisted on a convertible) all the way from Daytona up through the Carolinas so it was real-life research rather than just internet research. The team also went to two race tracks that are no longer operable, one of which was legendary at the beginnings of stock car racing and then North Wilkesboro, which was very influential to the film. When they got there, the caretaker said "I've mowed the track for you."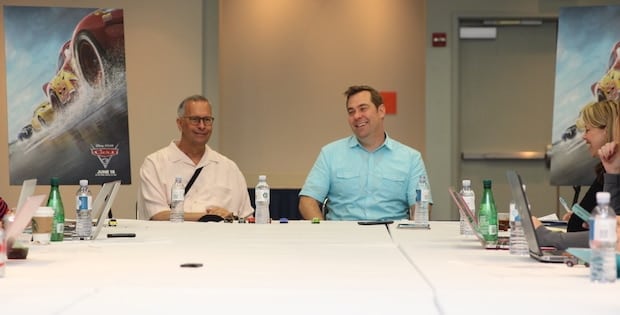 How Paul Newman as Doc Hudson and Tom Magliozzi as Ray Were Included in Cars 3
The Newman Foundation was very generous. The film's creators let them know that this wasn't just a marketing trick, but that it was really integral to the story. They lots of open mic recordings from when he was doing Cars 1. They used a transcript of all this and tried to fashion what would serve the story from the recordings they had. They also used the old Doc line, "You think I quit? They quit on me", which mirrored what had happened to McQueen in Cars 3. They originally tried a sound-alike "because you kind of want to write whatever you want to write, but it just wasn't working. There just was no magic. We decided we have to find the right lines to help us tell the story….We also did the same thing with Tom Magliozzi with Click and Clack. We actually went back to the producer andhe helped us go back to the original Car Talk tapes. 'Don't drive like my brother.' actually came from those Click and Clack tapes that we were allowed to use."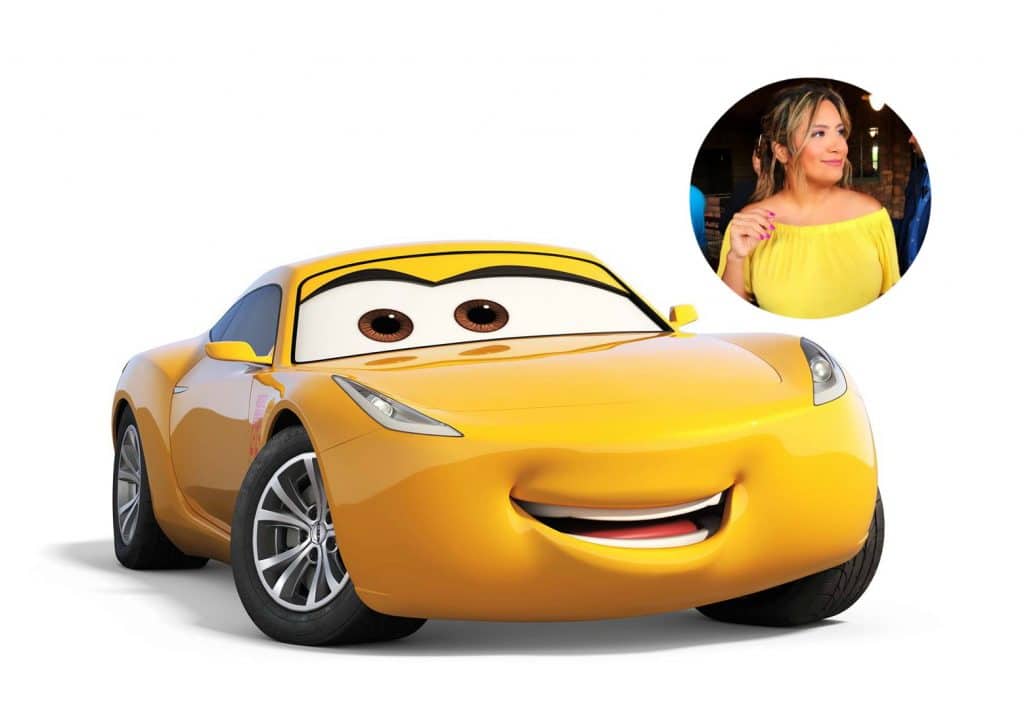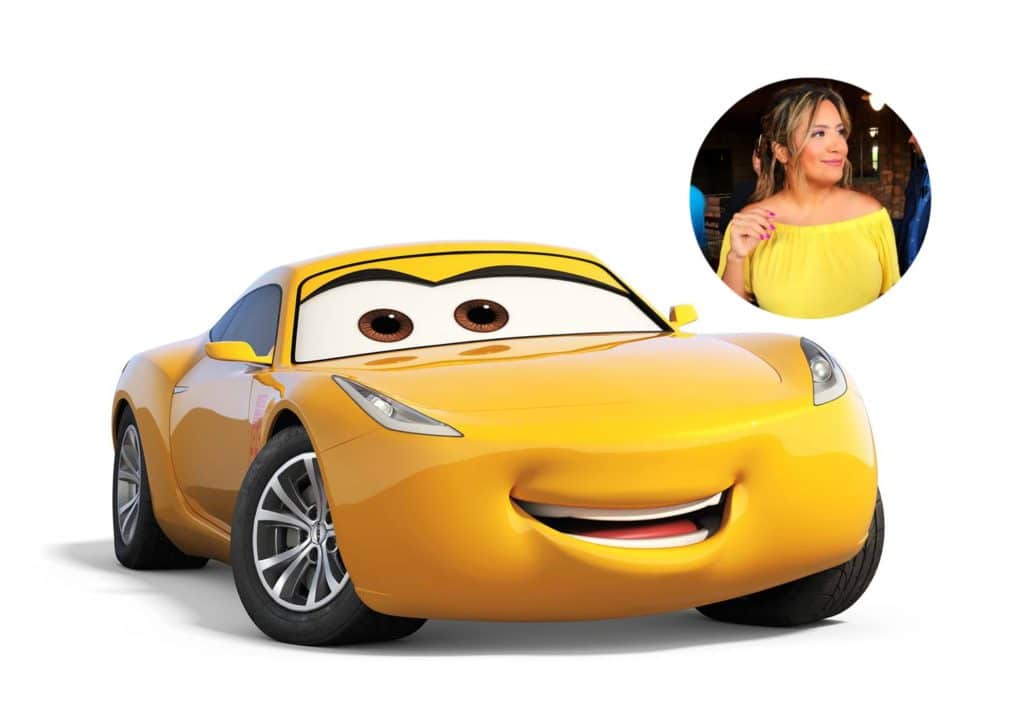 Casting the Perfect Cruz – Cristela Alonzo
Cruz may have been the hardest character to cast and they spent a LOT of time on it because they wanted to get it right. But, Kevin said, "Cristela had that voice. It's kind of like you line up a bunch of people in a room that are going to audition and they're all wearing gray sweaters, Cristela was the one who's voice was like the bright red sweater. We went to her standup act and we were already in love with her humor and her liveliness and her infectious laugh. She just starts talking and you want to hang out with her. And there's a part in her comedy act where she she stops telling jokes and gets really serious and she talks about her mother. There's such a soul in her voice when she stops telling jokes and that's when we knew she's got to be the right one."
"Then we ended up rewriting the character because Cristela had a story about growing up wanting to be a comedian in a border town in Texas. Her mother told her, 'We don't do that. We clean houses."  She was trying to protect her." They took that story to heart and made changes to Cruz's part in the story. Since they are always tweaking and evolving characters as much as they can, they rewrote Cruz's backstory with that in mind.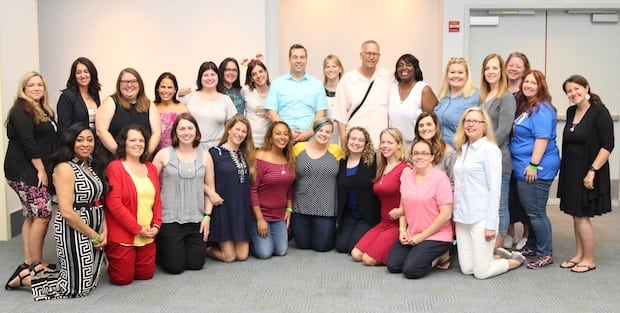 Like CARS on Facebook
Follow Disney/Pixar on Twitter
Follow Disney/Pixar on Instagram
CARS 3 is in theatres everywhere NOW!