#SendSmiles #ad #CollectiveBias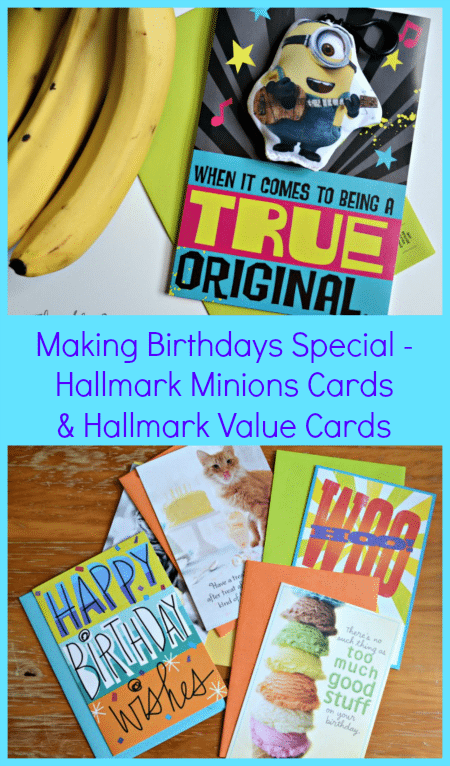 There are certain things that make a birthday feel special and a big one is receiving birthday cards from family and friends. A message on Facebook is nice, but it doesn't really show any effort and you know that message was probably triggered by a Facebook birthday notification anyway! A card from Hallmark shows that you really care!
To make it easy to stock up on birthday cards to have on hand to send to friends and family at a moment's notice, I headed to Walmart to check out their selection of Hallmark value cards. These cards are such a GREAT value at only $.47 or $.97 each. Since they are so inexpensive, you can send more than one card! Last year, I sent my mom a card each day for a full week leading up to her birthday. This year I thought it would be fun to send lots of cards all at once!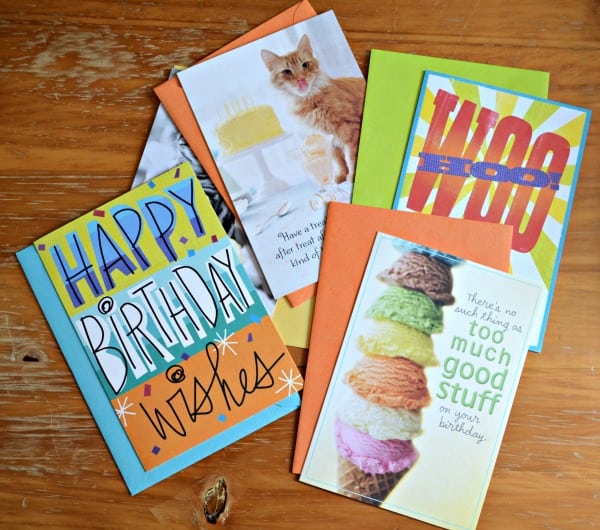 Usually when we send a birthday card my husband and I both sign the card. My family always likes to laugh about how my husband always signs both his first and last names to birthday cards. Even on MY birthday card he will right his whole name. A couple years ago I found out that my uncle does the exact same thing. He signs both his first and last name on every card – even the ones to my aunt. I guess it's a guy thing!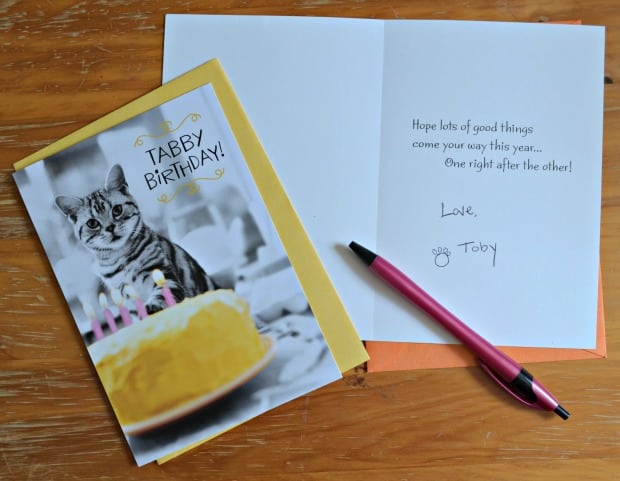 Anyway, rather than each of signing a card, we decided to each send our own card PLUS send cards from my nephew, our dog, and even the cats – basically a mailbox full of cards all on the same day. Even with all the stamps, we're talking under $5 to send a whole stack of cards!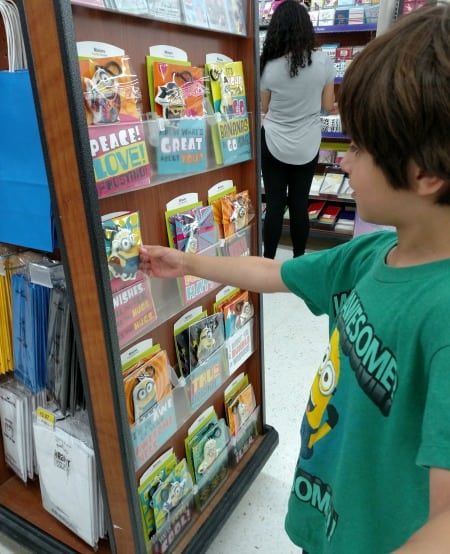 The Hallmark value cards aren't the only thing we got at Walmart. We also found super cute Minions cards that even have an attached fun clip! Little R LOOOOOVES Minons! We are so excited to see the movie next month. He was excited to see all the fun cards and wanted one for himself. I told him I was pretty sure that if we sent one to Grandma she would probably let him have the clip. He agreed with that plan, of course. To make the card into a special little gift, we paired it with the Minons' favorite food – BANANAS!! Grandma will like the bananas too (and probably make her more likely to want to share her Minions clip!)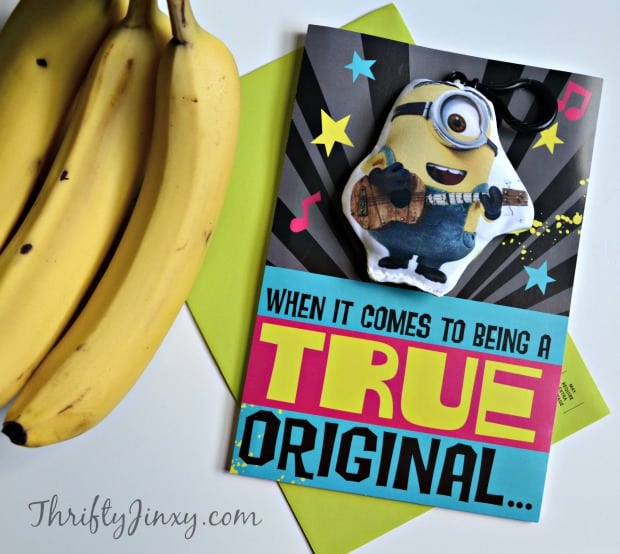 How do YOU make birthdays special with Hallmark cards?