It's easy to make your own play dough at home using only 4 ingredients. All the ingredients are food products so it's safe and non-toxic.
On summer days when it's either raining outside or just too HOT to play outside, this is a fun and inexpensive project: a Make Your Own Play Dough Recipe.
The recipe is originally taken from the Martha Stewart Playdough Recipe that she shared on the Martha Stewart show. We love that it only uses a few ingredients and that it is very easy to make.
If you're concerned about artificial coloring, natural food coloring is a good choice.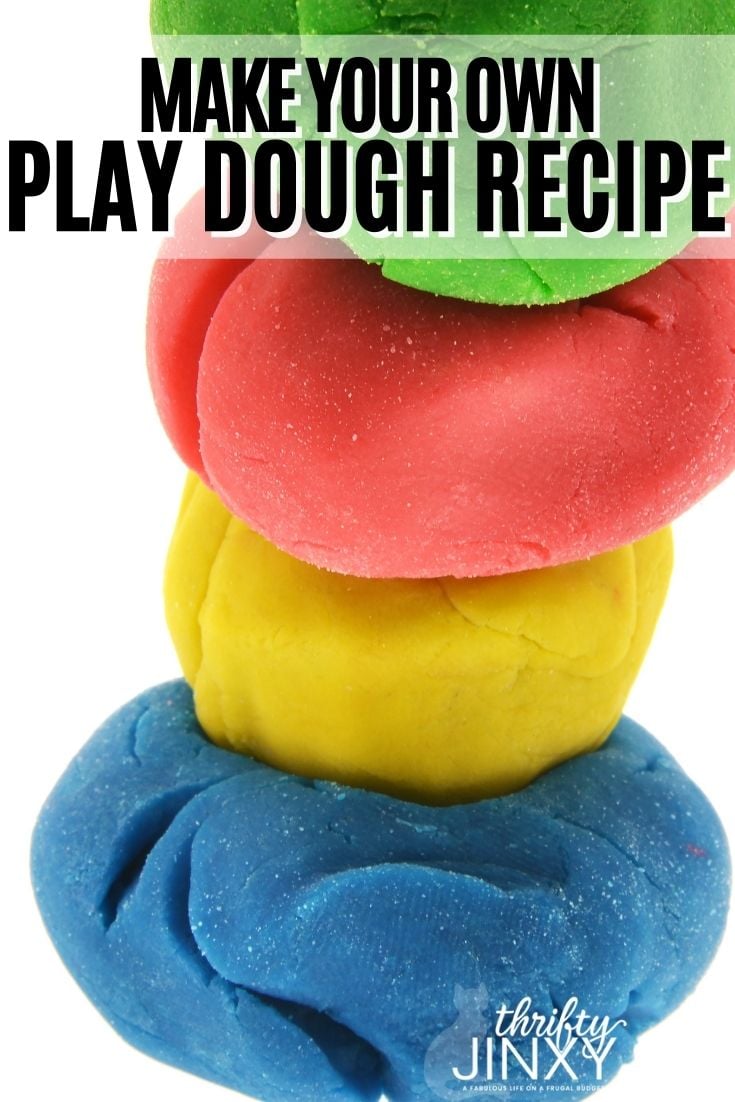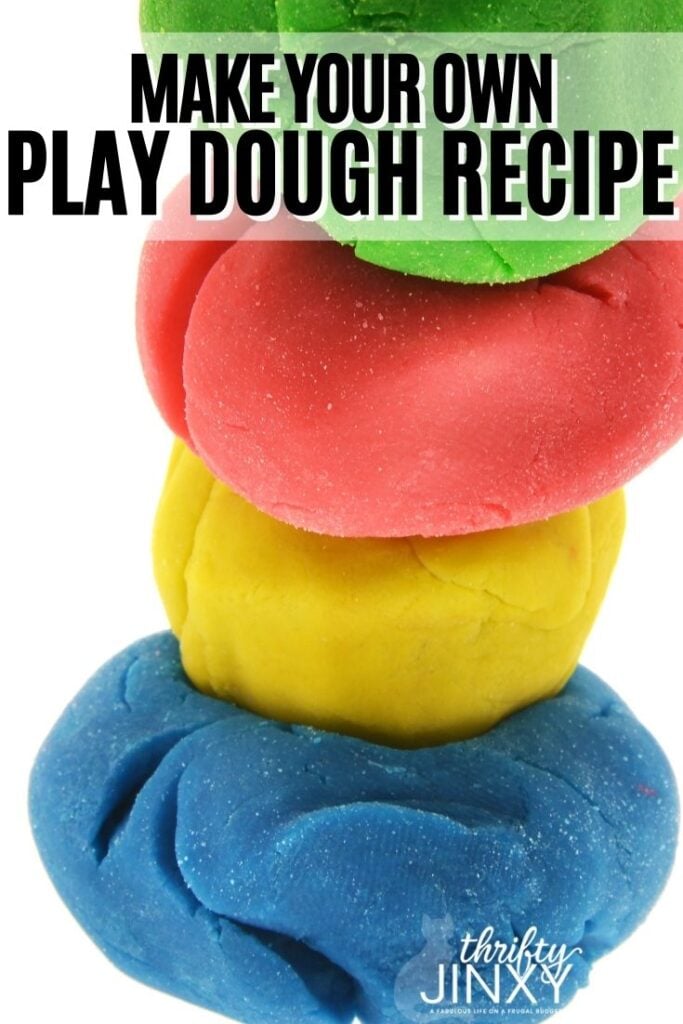 Make Your Own Play Dough Recipe
Play Dough Ingredients:
2 C flour
1 C salt
1 Tbsp vegetable oil
2 1/2 tsp cream of tartar
2 C cold water
Food coloring (natural food coloring is a good choice!)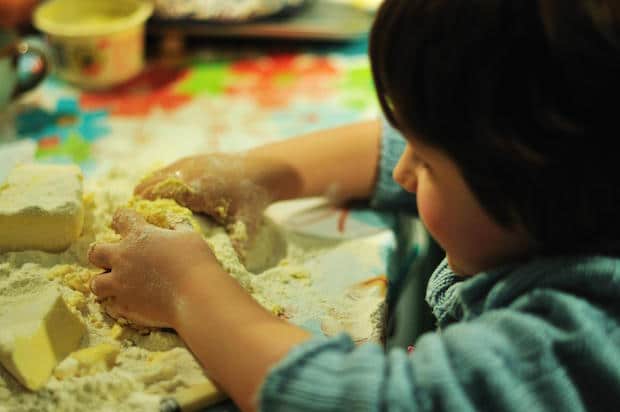 How to Make Play Dough:
–Mix everything but the food coloring in a saucepan and cook over medium heat approximately 5 minutes, stirring constantly. Stop when dough is the consistency of mashed potatoes.
–Divide the dough into 4 equal pieces
–Add 6 to 8 drops of food coloring to each part and knead color into the dough until distributed evenly (it's a good idea for you to start out the kneading so the food coloring doesn't get directly on the kids hands – it's hard to wash off!
–Store in a ziploc bag or plastic container and it will keep for a LOOOOOOONG time!