Use these instructions to make your own DIY Dinosaur Train Buddy Costume.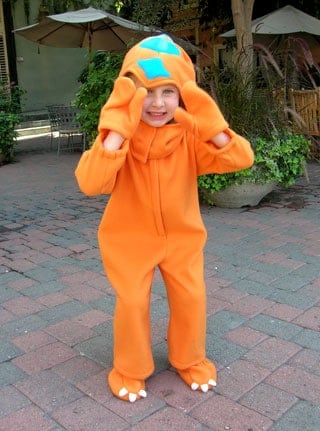 If you don't yet have your Halloween costumes lined up, PBS has free instructions from the Jim Henson's Creature Shop online showing you how to make your own Buddy costume. There are two different patterns available, including a "no-sew" option if sewing isn't your thing. Get them HERE.
All this week, PBS KIDS is airing a spooktacular lineup of Halloween-themed episodes, including DINOSAUR TRAIN –"Night Train" in which Dad, Buddy and Tiny take a special ride on the Dinosaur Train at night, learning about animals that are active after dark, culminating at the Big Pond for a nature walk under the full moon.
Dinosaur Train: Buddy's Halloween Adventure

Buddy Costume, Large, One Color

Tiny Costume, Medium, One Color

Kid's Dinosaur Train Toddler Boys Girls 3/4 Sleeve Raglan Tshirt 100% Cotton 2 Toddler

YWT Dinosaur Train Womans T-shirt Slim Fit Cool DeepHeather

Jurassic Jams

Dinosaur Train Value Party Pack

Dinosaur Train Empty Favor Boxes (4)

Dinosaur Train Cone Hats (8)