When choosing a smartwatch there are a lot of things to consider. While most smartwatches have lots of bells and whistles, there is a big difference in the way they LOOK! If style is important to you when choosing a watch, you may want to consider a stylish option like the LG Watch W7 smartwatch.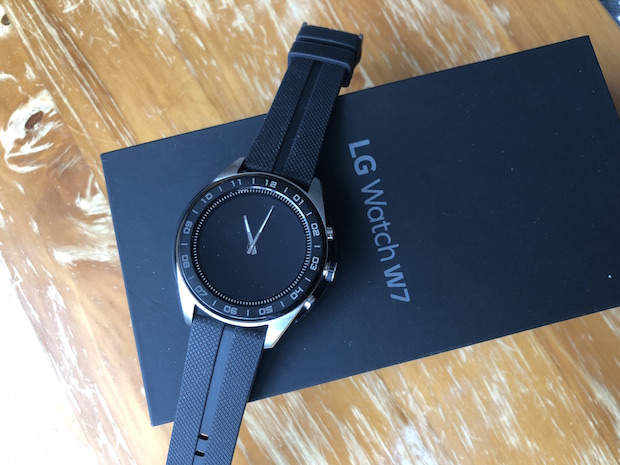 My husband loves to wear a watch and the first thing he said when he saw it in the box was "oooooohhhh". That's primarily because GL W7 is not only is powered by Wear OS, offering Google Assistant and fitness tracking features that are wanted in a smartwatch, but it also looks stunning with a premium stainless steel design. And this is a REAL watch, meaning that it has a Swiss-made gearbox, which means precise hand movements for accurate time monitoring. It's a watch for watch-lovers.
Beyond the beautiful appearance of the watch, it has lots of features too, which are compatible with most current Apple and Android devices. I do have to point out that the functionality is not as smooth with Apple products. If you're looking for everything you get with an ios based watch, it won't happen. But, if you're an Android user you should be very happy.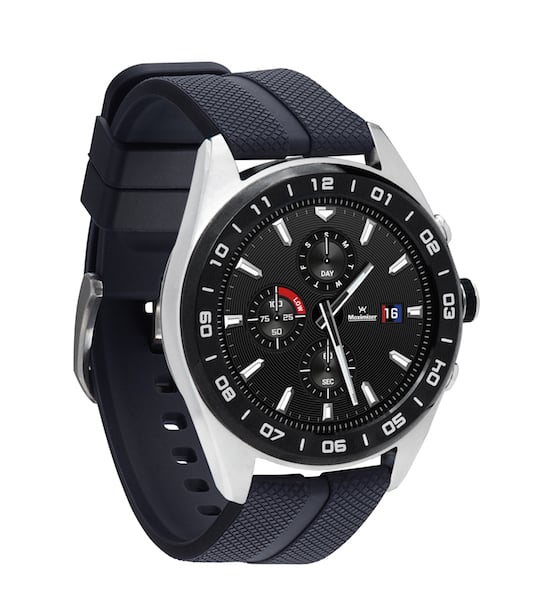 Additional LG Watch W7 Features:

New and improved OS
LG Watch W7 is equipped with a new version of Wear OS, featuring an updated Google Assistant with optimized AI assistance and new fitness features like health coaching from Google Fit.
Additional Tools
The W7 offers additional helpful tools including a compass, a stopwatch, a timer, calibration, a barometer, an altimeter.
Durability
Don't be concerned by dust or water! The LG Watch W7 is IP68-rated, meaning you can be worry free in up to one meter of water for up to 30 minutes. It is also sealed against damage that can be caused by dust and dirt.
Bright and brilliant 1.2″ edge-to-edge display
Allows easy outdoor viewing and touch control to see and do more.
Side keys
Combining the modern technology with timeless watch elements, two keys and a knob on the right of the watch provide quick navigation and easy access to information and apps.
Time-tested way to scroll
In addition to the touch screen, you can navigate, handle phone calls, or return to the home screen, using the classic serrated crown.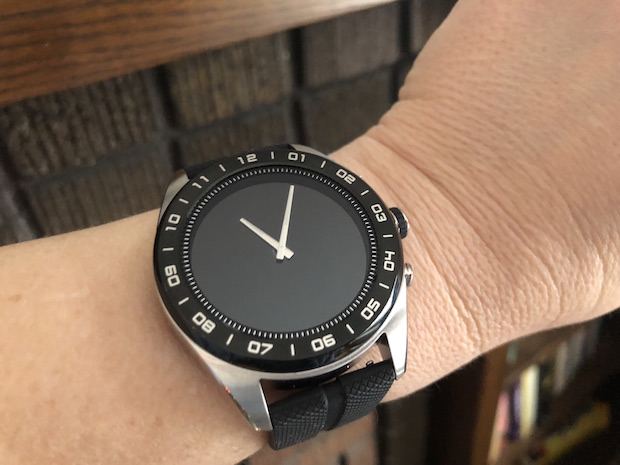 Eyes on the road
Optimize your watch's performance when driving to ensure that you are getting the information you need through haptic feedback while keeping your eyes on the road.
Effortless style
Without any tools, effortlessly switch your watch band to match the occasion with the astonishing simplicity of the quick release on the included band.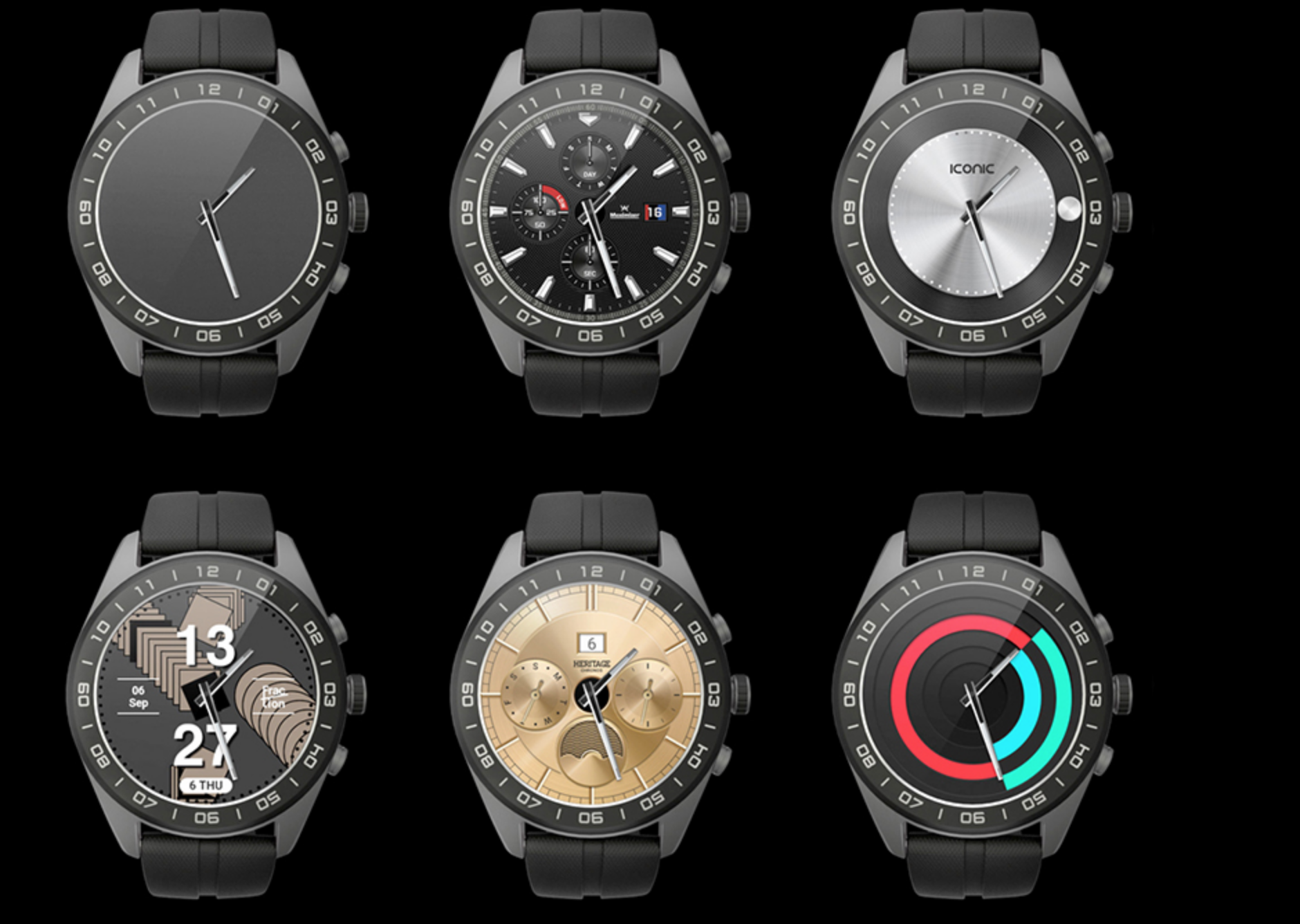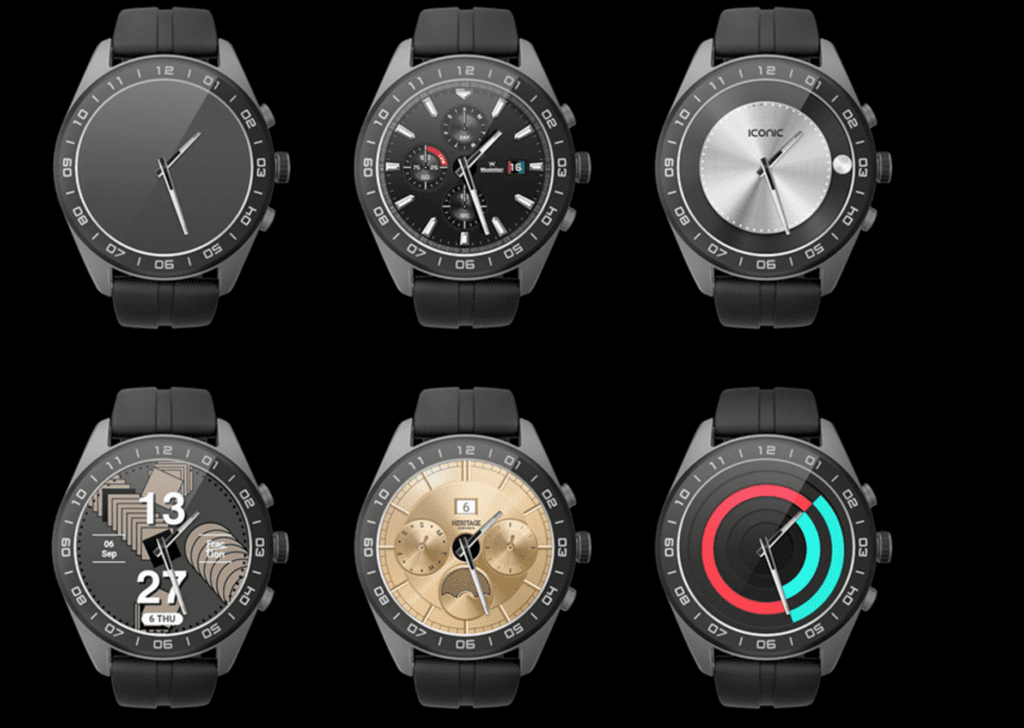 Change it up
Choose from a selection of aesthetically and functionally unique watch faces, each taking advantage of the mechanical hands.
Touch-free navigation
Whether you're carrying too many bags, holding your child, or working out with two hands, you can still scroll through your phone with a simple flick of the wrist.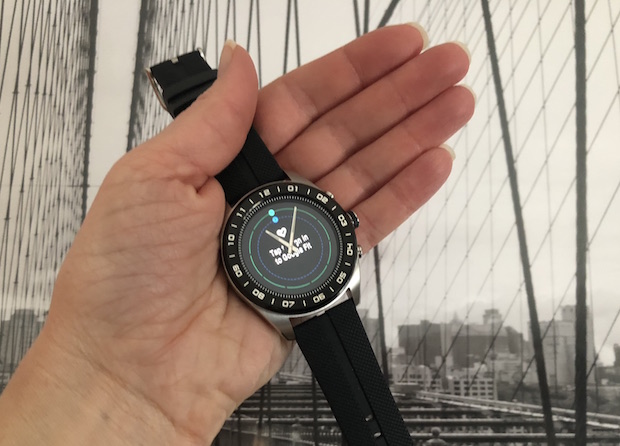 As you can see, there are lots of reasons to love the LG Watch W7, especially if you're an Android user. The one other drawback we found, besides the Apple compatibility, is that the watch hands do block the screen visibility. You might not find that an issue if you are primarily looking for a watch that has the tech capabilities added, but it's something to take a look at before investing.
My husband, who has quite an arsenal of watches, has decided to use this watch when he's dressing to impress and wants to put his best foot (or should I say wrist?) forward. The LG W7 will definitely help him do that!