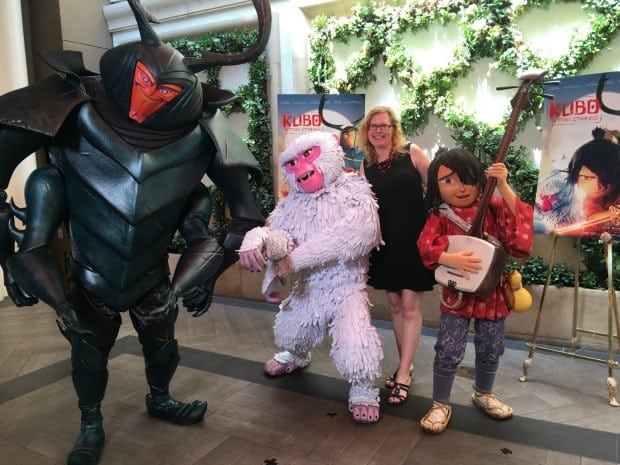 We are only a few weeks away from Kubo and the Two Strings arriving in theaters on August 19th. One of the things that makes this beautiful film so unique, is that it draws so heavily on Japanese culture. From the design of the costumes and sets to the characters and even the story itself, Japanese art, craftsmanship and culture is infused throughout.
As Taro Goto, who served as a cultural consultant on the film and created the video below explains, Kubo "is a period fantasy set in Japan, and while it isn't rooted in any specific period or based on any particular folktale, they wanted to make sure the cultural details felt authentic."


Last month I traveled to Los Angeles for the Kubo and the Two Strings press junket where I had a chance to experience a bit of the Japanese art that both inspired and was incorporated into the movie. On hand were artisans demonstrating some of the beautiful skills of artistry that have been perfected over hundreds (and in some cases thousands) of years.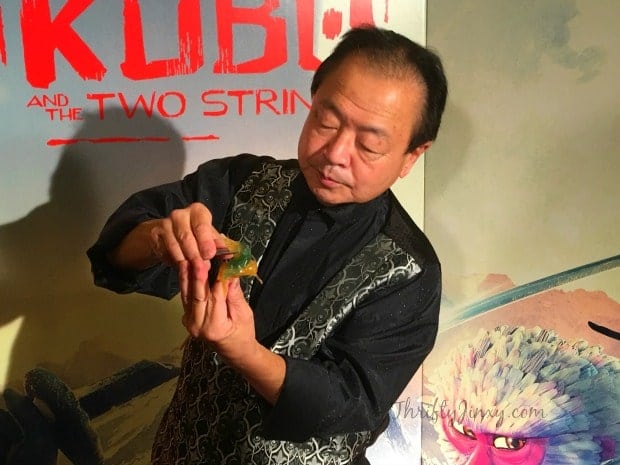 I was fascinated by the artistry of Amezaiku, which is making sculpture out of candy. The hot, pliable candy is molted using tweezers and other small tools to create amazingly intricate shapes. The artist we met, Shinobu "Shin" Ichiyanagi, has been practicing amezaiku for over 40 years. I was amazed at how he could take melted taffy in several colors and turn it into beautiful works of art.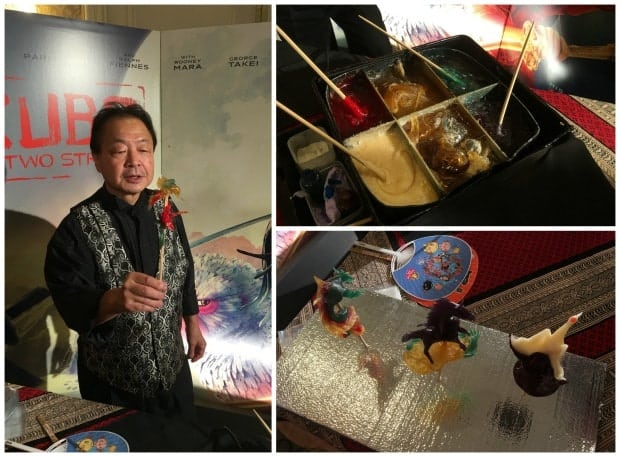 An artform that is central to Kubo and the Two Strings is origami, or paper folding. Kubo uses his shamisen instrument to bring his own origami sculptures to life to tell stories to the villagers in the town square.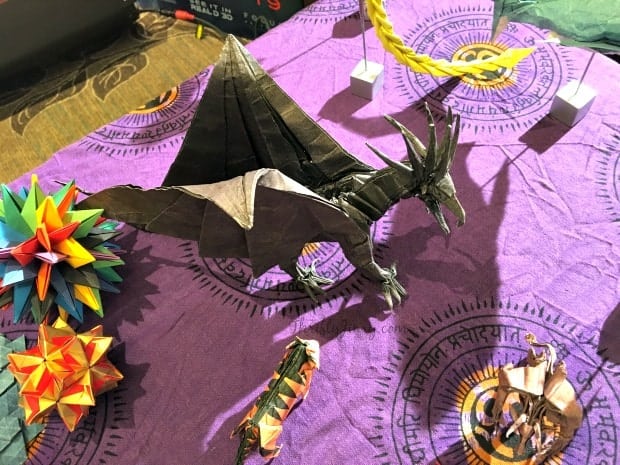 The origami expert at the Kubo and the Two Strings press junket demonstrated some of the unique techniques he uses to create these beautiful works of paper art, some of which take many hours to create.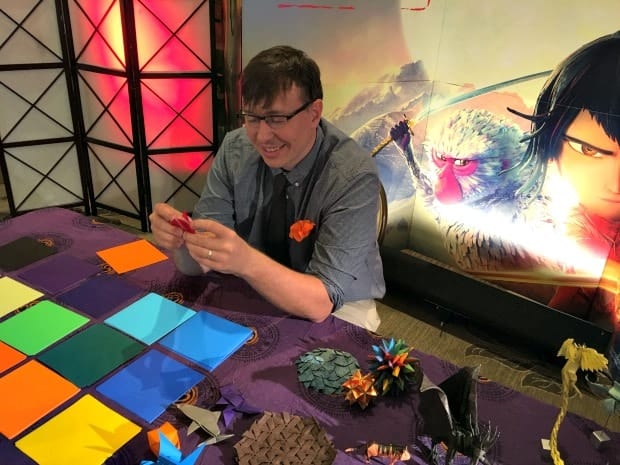 Swordsmithing is another ancient Japanese art. While we didn't get to see swords actually being made, I did get to try my hand at wielding a sword in an action scene from the film. Check it out: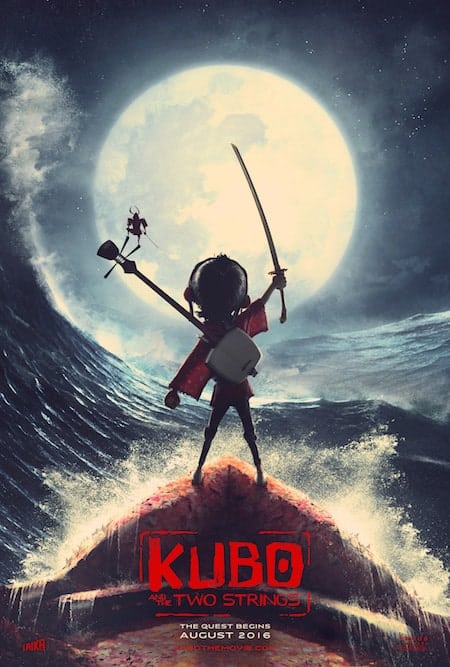 For more information, follow Kubo and the Two Strings on social: