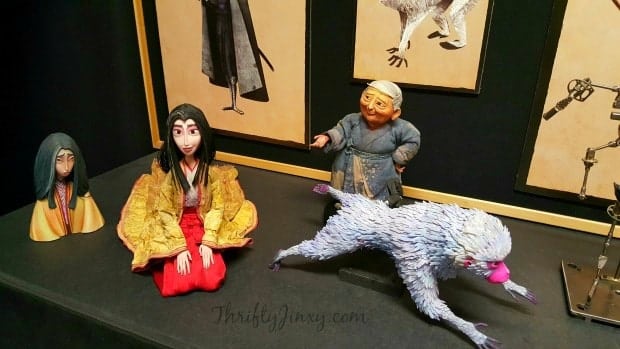 Do you know this feeling? You find a really awesome Christmas present for your spouse / daughter / mom / whoever at the beginning of November so you buy it, wrap it up, and hide it away. You then spend the next month thinking about how cool it is and really wanting to tell the gift recipient about it, but you know you just can't. That is how I have felt the last month not being able to talk about the new movie Kubo and the Two Strings until today!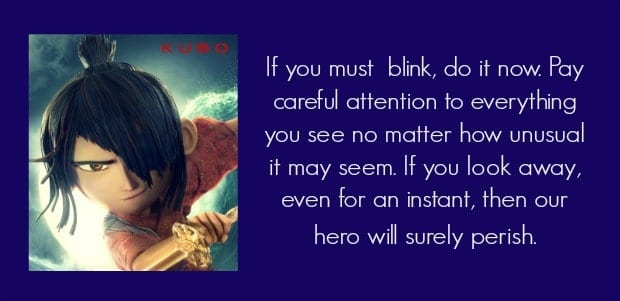 Last month I traveled to Portland to visit LAIKA Studios and get a look behind the scenes at how Kubo and the Two Strings (coming to theaters in August) was made AND to get a sneak peek at a small part of the movie itself. I was riveted starting with the opening lines of the film: "If you must blink, do it now. Pay careful attention to everything you see no matter how unusual it may seem. If you look away, even for an instant, then our hero will surely perish." Once it started, I did NOT want to blink!
Kubo is a 12-year old boy who lives a lonely existence with his mother in a cave. He earns money as a storyteller. With his shamisen he is able to bring origami to life to illustrate his stories as he tells them in the town square. This skill will prove useful as he goes on an adventure to reunite his family.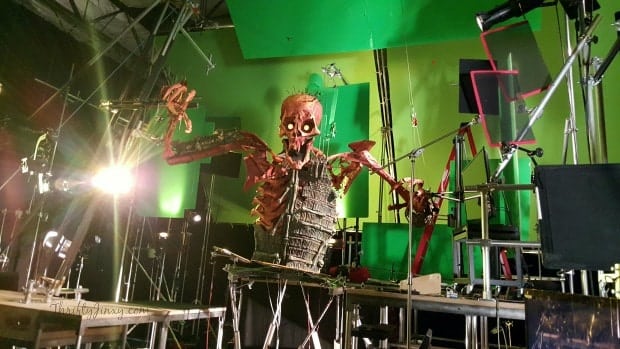 Making Kubo and the Two Strings was a massive undertaking that took five years from start to finish. While at LAIKA Studios last month, I had a chance to meet with some of the people who played a roll in making Kubo come to life. Everyone in the production, from Costume Designer Deborah Cook to Director Travis Knight exuberated passion for the project, which makes me even more excited to see the finished movie.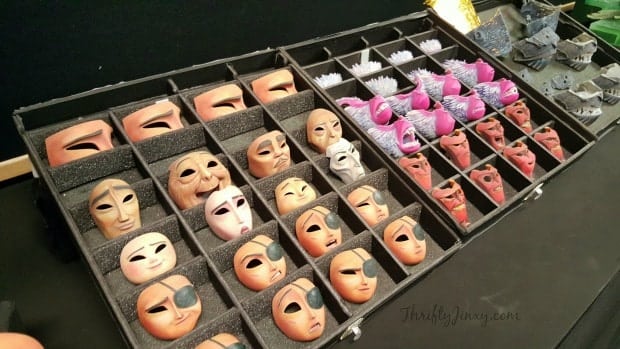 Over the next few weeks, I'll be sharing more details about what I saw and learned at LAIKA studios. I wasn't very knowledgeable about the process of stop motion and learned a lot. The most amazing fact is that an animator working full-time creates approximately 4.3 seconds of animation per week. That fact shows the crazy large amount of work that goes into making a film. Especially when you consider that is just the animator's work and not all of the many, many other people involved in the production.
Stay tuned for more about the many pieces that went into creating Kubo and the Two Strings.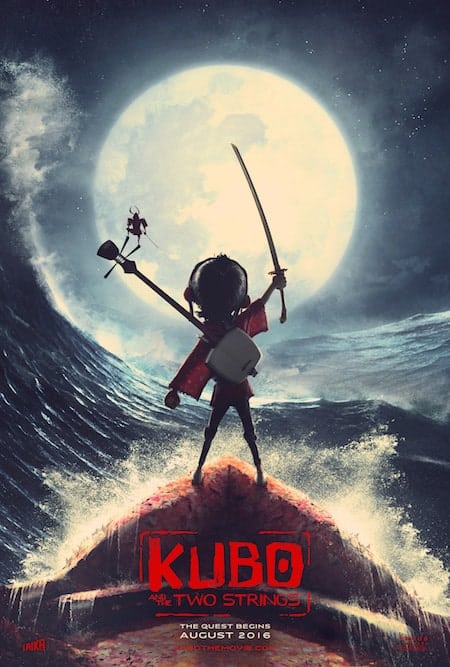 For more information, follow Kubo and the Two Strings on social:
FACEBOOK I TWITTER I INSTAGRAM