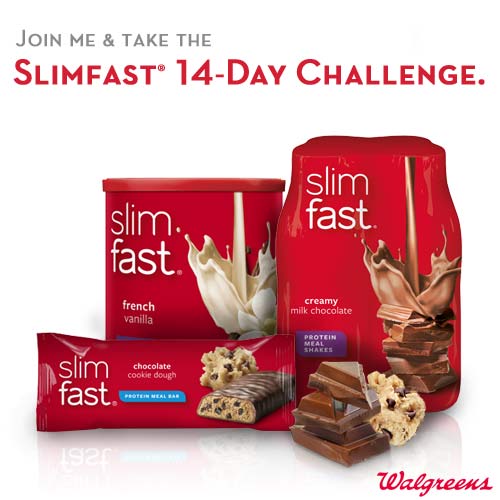 Do you have a few extra pounds or inches lurking where you don't want them? If you're looking to quickly lose a few pounds for an upcoming special occasion, but want to avoid fad diets or intensive workout routines, Slimfast® could be the answer!
My husband, Mario, decided at the end of 2013 that it was time to get back on the bandwagon and lose a few pounds. Ever since he started a job where he is sitting at a desk all day/every day it is a lot harder to keep the weight off. So, he is excited to be taking the Slimfast® 14-Day Challenge and replacing two meals with Slimfast® shakes or bars to help kickstart his journey to his trim-down goal. I'm also excited to provide moral support and see what he can accomplish. The goal is to use these great products to lose six pounds in just two weeks! Please support him in this journey and stay tuned to when we reveal his results in just a couple of weeks.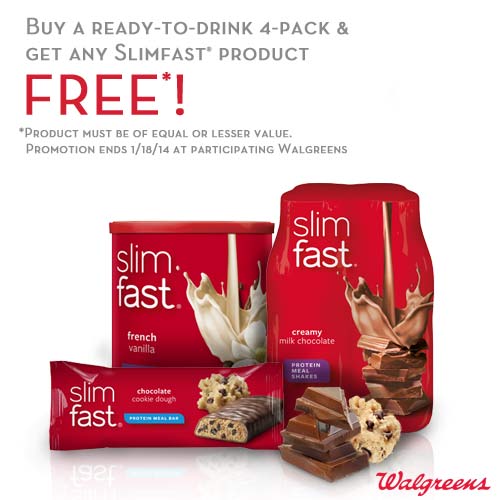 Slimfast® is making it even easier this new year – if you buy any Ready-to-Drink 4-pack you can get any Slimfast® product of equal or lesser value free when you use the coupon found inside your local Walgreens through January 18. Head on over, stock up and join us in this weigh-loss effort.
Save the Date: Later this month, we'll be joining the Slim Fast Twitter party with @ResourcefulMom on Jan 21 at 8 PM ET. Join us!
Are you looking to lose a few pounds?