Throughout the world of Disney there are many iconic character voices. To me, the most iconic of all is that of Winnie the Pooh. For the past 30 years that unforgettable voice has come from the mouth of Jim Cummings.
To celebrate the release of Disney's Christopher Robin coming to Digital and Blu-ray Nov. 6, I attended a very special "Friendsgiving" celebration at Los Angeles County Arboretum and Botanic Garden and the guest of honor was none other than Jim Cummings himself!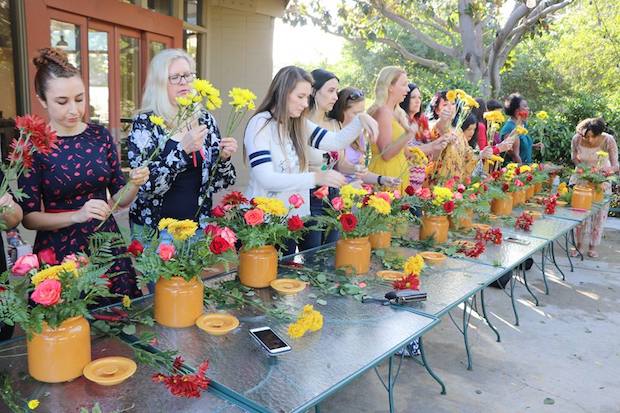 The Arboretum is a beautiful setting and the perfect place for a Christopher Robin-themed event. We started the day with a flower arranging class. Our goal was to make a pretty fall-themed honey pot arrangement. I had no idea working with flowers could be so easy and so fun!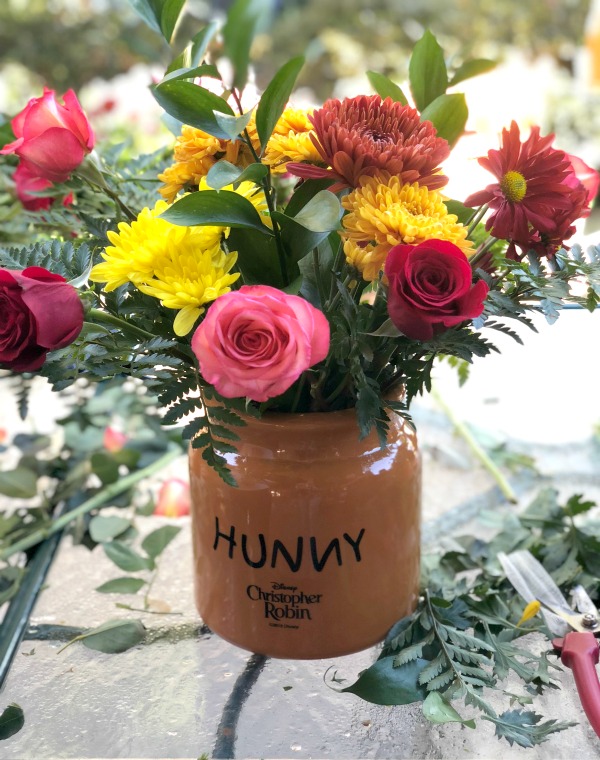 From there we moved on to our Friendsgiving dinner. The tablescape was one of the prettiest I have ever seen. Sitting out in the open under beautiful trees helped to set the ambience.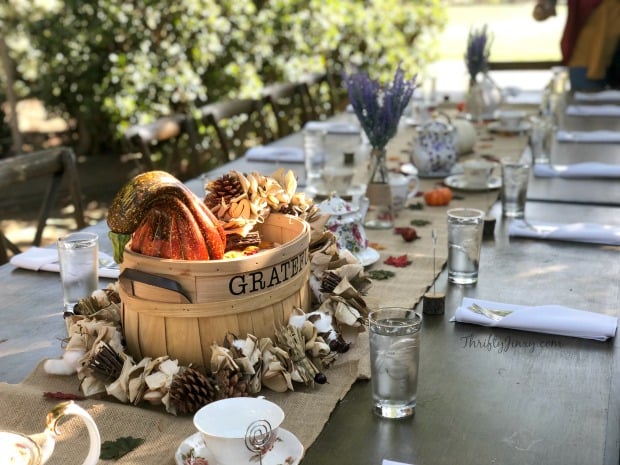 Jim Cummings then joined us to talk a bit about his career and his (BIG) part in Disney's Christopher Robin. I found Jim Cummings every bit as lovable as Pooh and it was a thrill to listen to him. One of the best parts, that I won't be able to translate into text on a screen, is that he would frequently break out into character voices during the interview.
Besides being the voice of Pooh, while working for Walt Disney Studios he has also voiced Tigger, King Louis, Kaa the Snake, Pete and many others. His many other classic credits include "Darkwing Duck"; "Bonkers"; Fat Cat and Monterey Jack on "Chip 'n Dale: Rescue Rangers"; Don Karnage on "Tail Spin"; and many others. We got to hear quite a few of these over the course of our interview!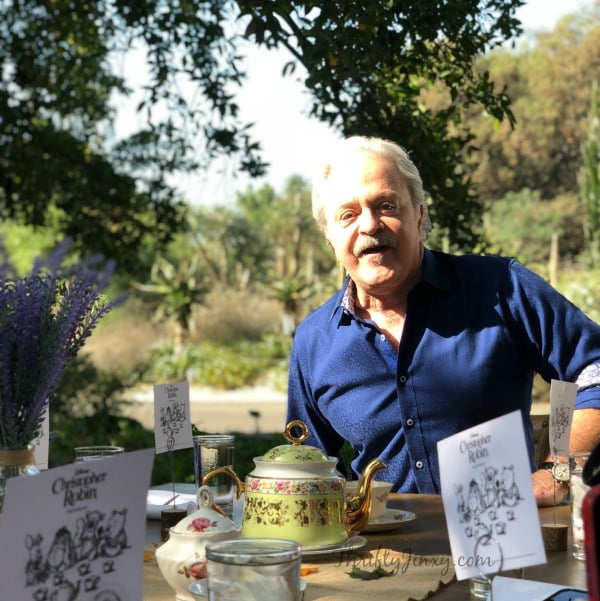 Becoming a Voice Actor
Jim said, "I always say if you do a perfect impression of somebody everybody knows, that's good. Hold on to that. You never know – you could use it. And if you do an absolutely terrible impression of someone that everybody knows — then they have no idea who it is — and that's a new character. And if you do a perfect impression of your mailman or a librarian or someone that nobody knows, that's a new character."
"Then you mix them up and now he's from France or from Germany – that kind of thing. I still do impressions of my aunts and uncles and teachers. That's the way I did it." He also recommended that young people looking to be a voice actor should "be in a lot of plays and challenge yourself."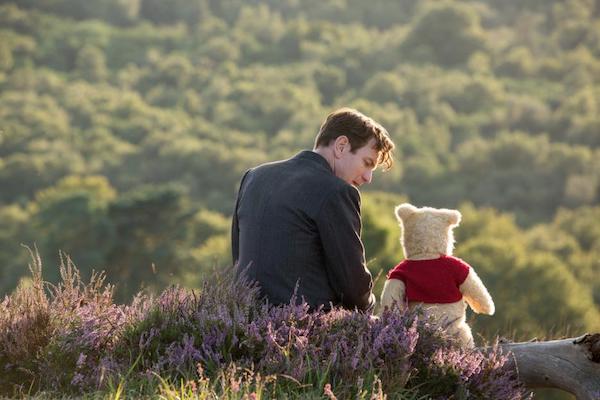 I was surprised to hear Jim say that he first recorded the entire movie in one day. He explained, "They took that recording and played it on the set so that Ewan and the gang had something to play off of. They had a little gray guy, kind of pooh shaped, and there was a puppeteer there doing really horrible impressions of me, which was fun. After the principal photography with the live folks we went back to the studio and we redid it again. We re-looped it again and changed a lot of lines. You would be surprised how different it was from the very first initial recording."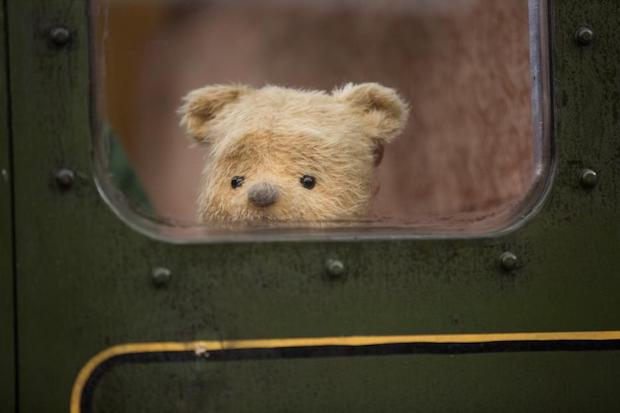 Jim's Own Special Touch on Christopher Robin
We asked Jim if there was anything that he ad-libbed in the movie and I was delighted to find out it was in one of my favorite scenes. As Pooh and Christopher Robin are riding the train, Pooh is playing a "Say What You See" game as he is looking out the window – dog, cat, barn. Jim threw in "I don't know what that is" which I think makes the scene as magical as it is. It seems like the true Pooh.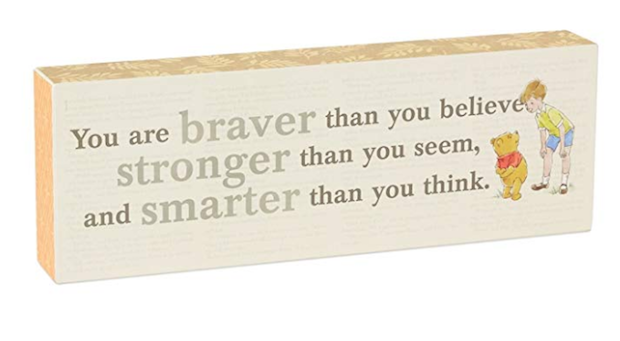 Jim Cummings' Favorite Pooh Quote
And in case you were wondering Jim Cummings' favorite Pooh quote, it's "You are braver than you believe, stronger than you seem, and smarter than you think."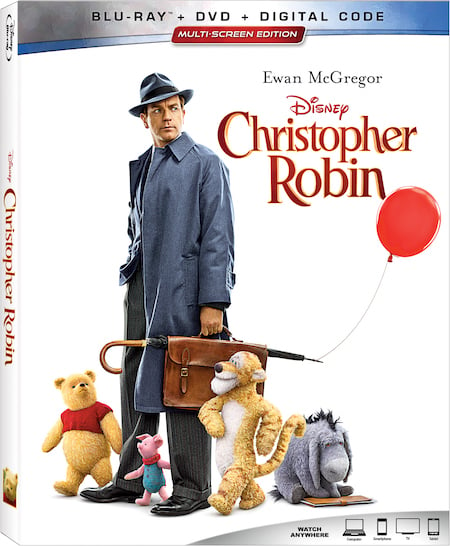 Disney's Christopher Robin is available on Digital and Blu-ray November 6th. Order yours here!