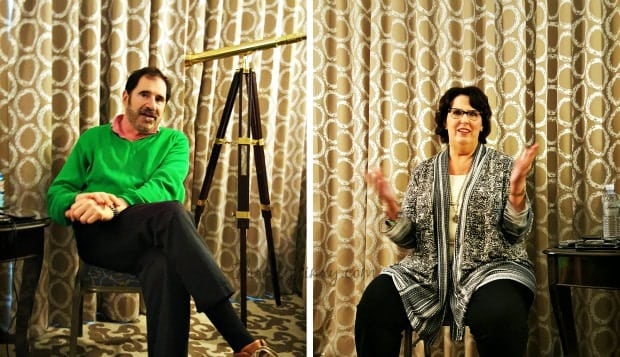 It's really a treat to start an interview where the celebrity you're interviewing seems as excited about the chance to meet as you are. That's exactly what happened when I had a chance to interview Phyllis Smith and Richard Kind of Inside Out in San Francisco last month. They walked into the room full of energy and Phyllis was snapping pictures of US with her smartphone the whole time. Even after she sat down she continued to snap away. (I just wish I could see the pictures she took of me taking pictures of her!)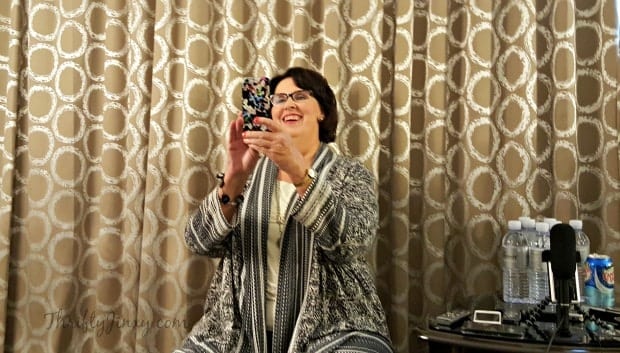 In Inside Out, Phyllis plays the tragic bug lovable Sadness and Richard plays the amazingly wonderful Bing Bong. Their real-life selves are just as endearing as their characters. They actually spoke about each other's characters a bit. Richard said that he isn't surprised at how popular Phyllis's character is. He told her, "it's a perfect voice performance and a perfectly written part because it's such a touchy character because no one wants to be sad and yet we identify with you. I am so taken by your performance because although its 'down in the dumps', it's not depressive. It's simply sad. I think that's an amazing thing that they and you did."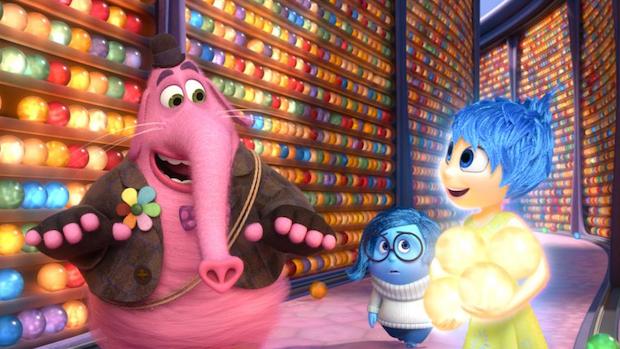 Phyllis added that she loved Richard's character and Richard agreed that he loved Bing Bong too. He shared an interesting situation brought to him a month or two before Inside Out was released. He said, directors Ronnie del Carmen and Pete Docter pulled him aside and told him that he wasn't going to be part of any of the ad campaigns. Richard said he was totally fine with that and he was…..until he found out that the whole was was going to the Cannes Film Festival – except Richard. But, when the movie came out there was a sudden explosion of "Oh, we didn't know that this guy was in the movie. Look how much he is touching us." Richard said, "Once again Pixar proves its brilliance. They thought ahead and they were absolutely right. Nevertheless I'd like them to send me to France right now."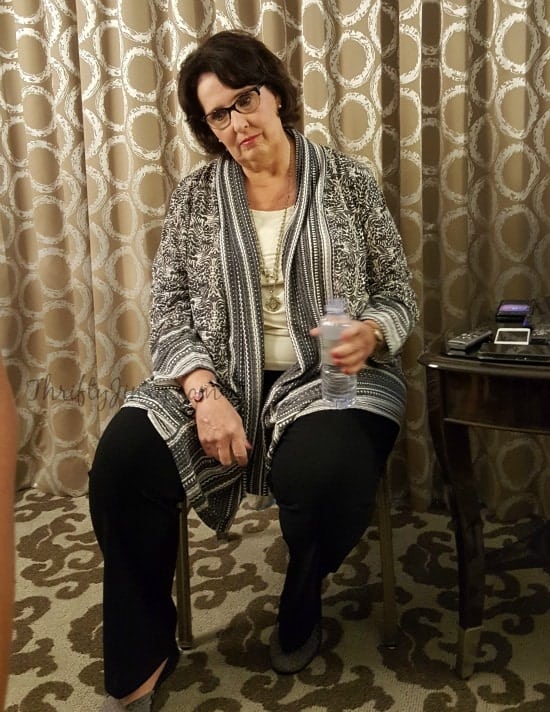 When asked how she was able to stay in character, Phyllis said "I can honestly say that I didn't sit in the car and think of horrible things or anything before I went in. I really just tried to be truthful with whatever the line or the scene that we were doing. And also Pete Docter is such a wonderful director. If I wasn't at a point where he wanted me to be, he was able to say 'Ok. Let's try it this way.' He was able to give really clear direction."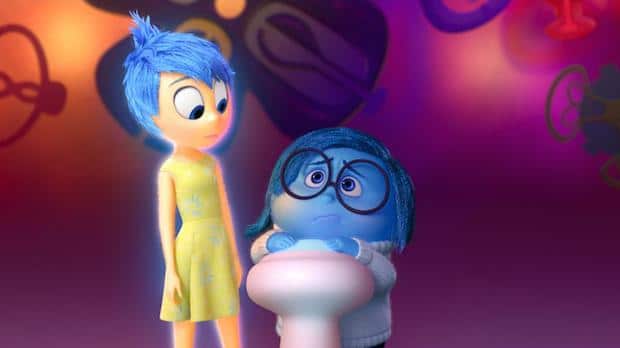 Richard also shared a story of taking his family on a trip from Los Angeles up to San Francisco the summer before the movie was released. One of their stops was at Pixar. They took a tour of the facility and also had a chance to see a rough cut of the first 20 minutes of the film where Riley and the emotions are introduced. Then one of the editors just happened to be working on the scene where Bing Bong is down in the canyon with the wagon and offered to show it to them. When the scene was over, his oldest daughter collapsed in her mother's arms sobbing, sobbing, sobbing. He said he was given proof at that point that the movie would resonate. – – – And it does!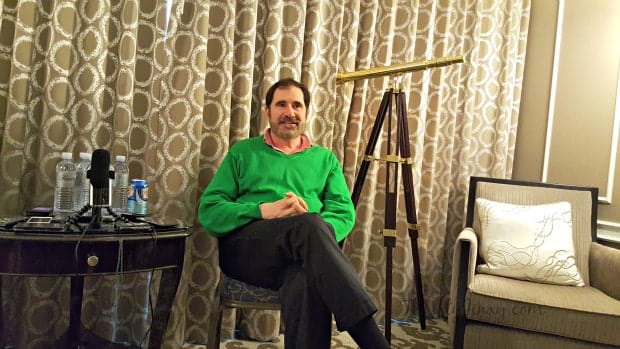 This was truly one of my favorite interviews I have done. Phyllis and Richard both seem like genuine, caring people who truly love what they do and enjoy sharing it with others. I'll be back again to share a bit more about Phyllis Smith and how she got her start in acting late in life. It's a great story that can give us all hope about pursuing our dreams!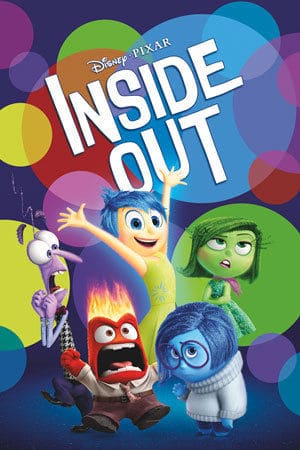 Disney-Pixar's INSIDE OUT will be available on Digital HD and Disney Movies Anywhere October 13 and on DVD, Blu-ray 3D, Blu-ray Combo Pack and On Demand on November 3.
Like INSIDE OUT on Facebook
Follow INSIDE OUT on Twitter
Follow INSIDE OUT on Instagram
Follow INSIDE OUT on Pinterest
Visit INSIDE OUT on Tumblr
Follow Disney/Pixar on YouTube
Visit the official INSIDE OUT website