In San Francisco last month I had the awesome opportunity to interview Inside Out Director Pete Docter and Producer Jonas Rivera. I was excited about this not only because I LOVE the movie Inside Out, but because Pete Docter is a fellow Minnesotan and we are quite proud of him in our state! When UP (which he also directed) won the Academy Award for Best Animated Feature Film it was exciting news throughout the Land of 10,000 Lakes. Now we're looking forward to seeing him again this upcoming Oscar season.
Of course one of the first things we wanted to know is if there will be an Inside Out sequel. Although Pete and Jonas didn't come right out and say, "no" – I wouldn't hold your breath for it to come any time soon. They said that while they love Inside Out and there is definitely some open-endedness to its ending they are leaning towards coming up with something totally new. While I personally would love to see more Inside Out, I'm sure whatever the next thing to follow Up and Inside Out will also be quite amazing. They did clue us in that they are in very early development doing some research on their next ideas. I can't wait to see what they are!
We also wanted to know which of the Inside Out characters they most relate to. Pete Docter said that it depends on the day. While working on the movie the said that some days it was Fear for sure because they weren't sure if everything was going to work and wondered if they could pull it off. But, most of the time it was Joy and once in a while it was Anger. Jonas chimed in with his opinion being Joy. He said, "we're generally pretty positive people and Pixar is such a great place. Every now and then I pinch myself like we have the greatest jobs in the world. I never dreamed I'd be doing this and talking about movies that we get to make. What I also love about Joy is that she is someone that is always positive but she's always looking backwards a little bit. She's very much into her memories and I guess she's a nostalgist and I'm a little bit that way too. So she's my favorite."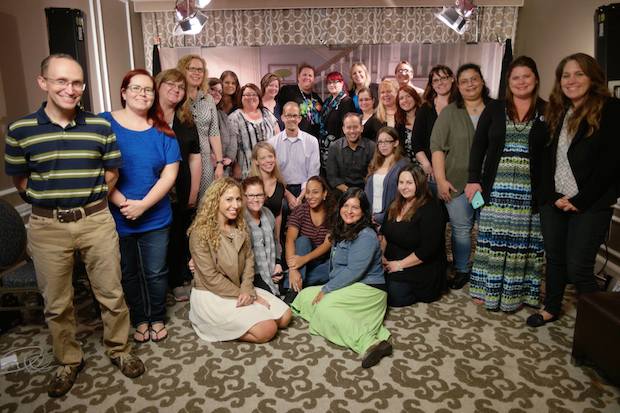 When asked about their thoughts on the success of Inside Out, Jonas Rivera said that he always belived in the film and loved it and thought it would be really fun, but never dreamed it would be received so warmly everywhere. "We've been around the world and we just got ack from China and people like it there and it's just been awesome." Pete Docter added that emotions area very universal idea and in research they found out that everyone around the world, even remote tribes that have no outside contact in Papua New Guinea, have the same emotions, so they were hoping it was a fairly universal theme.
Pete Docter also mentioned several experiences they have had with people telling him how kids, especially kids with autism, have really been able to use the film. He had been in Minnesota and someone told him they lay out all the emotions and their child will pick up the ones he is filling as a way of expressing his feelings for the first time, which he found very powerful.
Jonas Rivera sees that power in his own 4-year-old daughter. He bought her socks with an Inside Out character printed on each set. While he originally thought each character set should be worn as a pair, she combines them saying things like "I have fear AND joy today", actually making that decision while she is getting dressed. Jonas says, "I never dreamed stuff like that would happen… I guess it's a cherry on top of the whole thing that it has done that."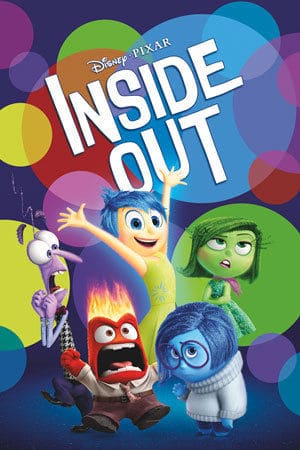 Disney-Pixar's INSIDE OUT will be available on Digital HD and Disney Movies Anywhere October 13 and on DVD, Blu-ray 3D, Blu-ray Combo Pack and On Demand on November 3.
Like INSIDE OUT on Facebook
Follow INSIDE OUT on Twitter
Follow INSIDE OUT on Instagram
Follow INSIDE OUT on Pinterest
Visit INSIDE OUT on Tumblr
Follow Disney/Pixar on YouTube
Visit the official INSIDE OUT website