Have you gotten your copy of Disney•Pixar's Inside Out yet? If so, I hope you watched the brand new animated short film, "Riley's First Date?" – I love it! Last month I had a chance to sit down with Riley's First Date? Director Josh Cooley and Producer Mark Nielsen to learn a little about what went into making this short film.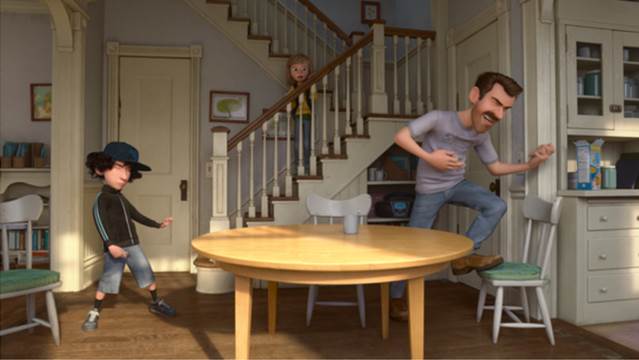 How did Riley's First Date? come about? Mark said that toward the end of production of Inside Out, Director Pete Docter and Producer Jonas Rivera started thinking about doing a short film for the DVD and they asked Josh to come up with some ideas. He ended up pitching several ideas and the story of Riley's First Date? is the one they liked best. It then took about 10 months from the time Josh first pitched that idea to the time they had their final sound mix up at Skywalker Ranch.
Riley's First Date? really emphasizes her dad's feelings about her growing up, so we asked if Mark and Josh have daughters – which they do. Many of the filmmakers on Inside Out have daughters and they all had words of advice, especially for Josh who's daughter was only 4 or 5 when he was working on Inside Out. He was talking at work about how she was acting crazy and one of the editors told him "Oh, you have nothing to worry about until she brings home the first boy." Josh said, "I had never even thought of that ever being a possibility, although it was coming eventually. That's kind of where the seeds of this idea came from. It's just my head going like, 'Oh my God.'"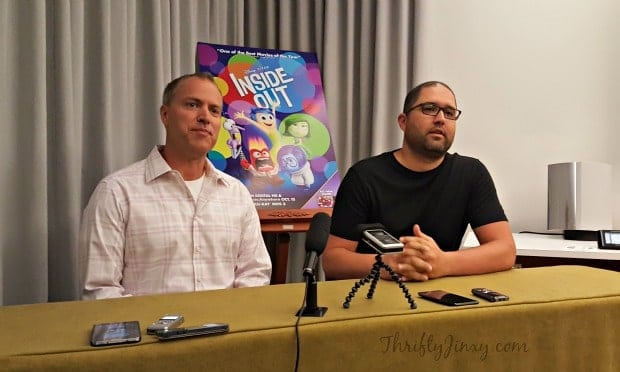 I personally think its fun to have this laugh-out-loud short film to accompany Inside Out which made so many of us cry. Josh said that comedy is his strength and that when you have only 4 minutes to tell a short story he wants people to come out laughing. Plus, the quick timing lends itself well to comedy. The short also gave them a chance to go further with the sequence from Inside Out that portrayed the inside of Riley's parents' heads during dinner. Even during the very early phases of testing those scenes were playing well with audiences. I love that Riley's First Date? lets us go back in their heads again – and now also into the head of Jordan, the boy who comes to Riley's home in the film.
Fun Fact: Flea from Red Hot Chili Peppers voices one of the emotions in Jordan's head!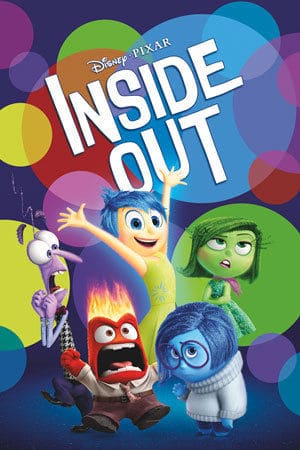 Disney-Pixar's INSIDE OUT is now available on Digital HD, Disney Movies Anywhere, DVD, Blu-ray 3D, Blu-ray Combo Pack and On Demand!
Like INSIDE OUT on Facebook
Follow INSIDE OUT on Twitter
Follow INSIDE OUT on Instagram
Follow INSIDE OUT on Pinterest
Visit INSIDE OUT on Tumblr
Follow Disney/Pixar on YouTube
Visit the official INSIDE OUT website