It's official!!! This week I will be interviewing THE George Clooney!! It's still a bit hard for me to believe because he is right at the top of my "wish list" of actors I have wanted to meet. (Not to mention the fact that I think he is oh so attractive!) Interviewing Mr. Clooney will be just part of the TOMORROWLAND press junket in Los Angeles in anticipation of the opening of the movie on May 22.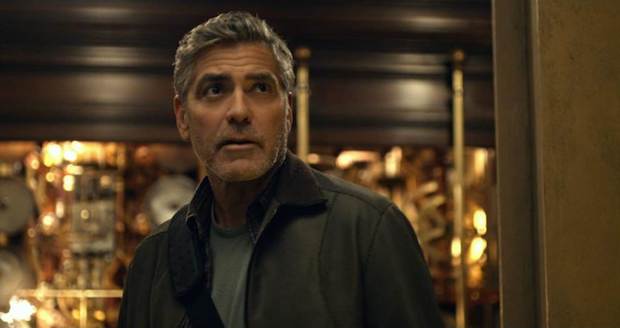 Of course we will first be screening the film TOMORROWLAND on Wednesday night. In case you haven't heard about the movie yet, here's the synopsis:
From Disney comes two-time Oscar® winner Brad Bird's riveting, mystery adventure "Tomorrowland," starring Academy Award® winner George Clooney. Bound by a shared destiny, former boy-genius Frank (Clooney), jaded by disillusionment, and Casey (Britt Robertson), a bright, optimistic teen bursting with scientific curiosity, embark on a danger-filled mission to unearth the secrets of an enigmatic place somewhere in time and space known only as "Tomorrowland." What they must do there changes the world—and them—forever.

Featuring a screenplay by "Lost" writer and co-creator Damon Lindelof and Brad Bird, from a story by Lindelof & Bird & Jeff Jensen, "Tomorrowland" promises to take audiences on a thrill ride of nonstop adventures through new dimensions that have only been dreamed of.
After viewing TOMORROWLAND, the next morning we'll have a private tour of the Walt Disney Archives to learn about Walt's vision and the early history behind "Tomorrowland". Then we will head out to Disneyland! At Disneyland we'll Visit Tomorrowland where we'll check out the TOMORROWLAND sneak peek and then ride on "Space Mountain," "Star Tours," "Buzz Lightyear Astro Blasters," and the "Astro Orbitor Rockets." Then we'll spend the rest of the day/evening at the park getting into all kinds of blogger mischief. (Not really, but we WILL be having a lot of fun.)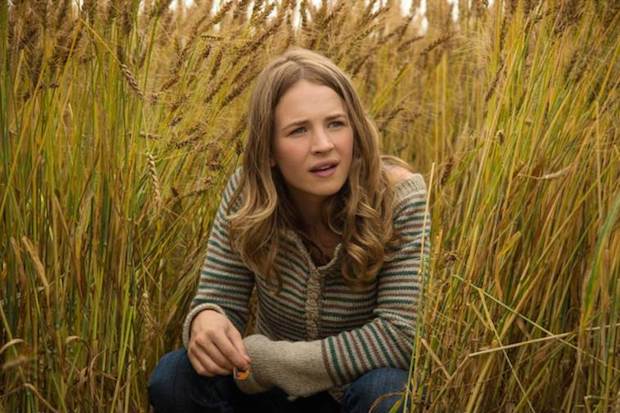 Then on Friday comes the big day when we will interview not only George Clooney, but also his fellow cast members Britt Robertson and Raffey Cassidy. We'll also have a chance to interview Producer/Writer Damon Lindelof.
Stay tuned in the coming weeks as I share everything that happens on the trip! You can keep up by following the hashtag #TomorrowlandEvent on Twitter and Facebook.
Like TOMORROWLAND on Facebook: https://www.facebook.com/DisneyTomorrowland
Follow Disney Pictures on Twitter: https://twitter.com/DisneyPictures
Visit the official TOMORROWLAND website: www.Disney.com/Tomorrowland
Sign up for TOMORROWLAND fan alerts!
TOMORROWLAND opens in theaters everywhere on May 22nd!