If you find yourself stuck at home, or if you just want to avoid the crowds at the gym, here are 6 ways you can get fit without the gym.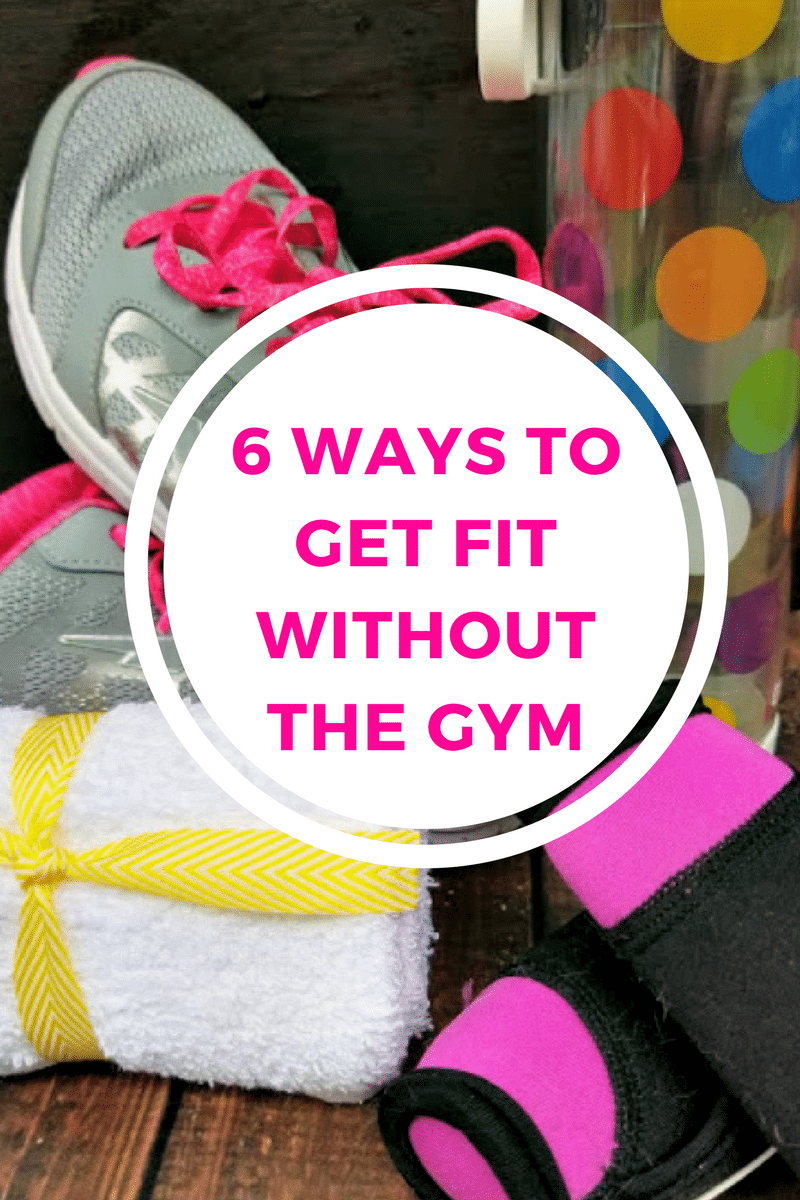 I was active in high school. I ran track and played volleyball. As a result, I was fit. I was in great physical shape. When I was pregnant with my first baby, I gained A LOT of weight. I was able to lose it by watching what I ate and going to the gym several times a week.
After a few more babies, it was harder to get the weight off! I had to make some changes and get back into shape. I cut out sugar, cut back on carbs and joined a gym.
I had gym intimidation. So many people were in shape. I felt I was the only one who wasn't! I stayed away from the weight room. I stuck to the treadmill and left as soon as I finished. I decided I needed to figure out how to get fit without going to the gym.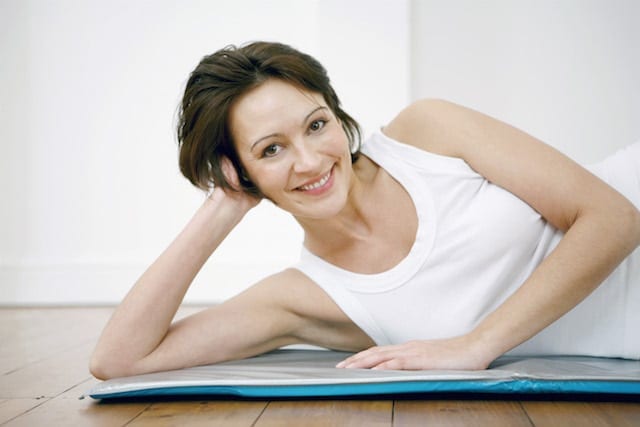 I decided to ask my friend. She had the cutest figure and never went to the gym. Here is what she recommended I do:
Sports
I miss playing volleyball! I found there was a league in my town and joined! I forgot how much fun it was – and how much moving around you do. Joining a team makes exercising not seem like exercise!
Hula Hoop
I have a friend who uses her hula hoop every day. She plays her favorite 80's music and swings those hips! She has the tightest core ever.
Dance
My kids and I will crank up the music and dance around the house. I have thought about taking dance lessons. Wouldn't that be fun? If only I could just get my husband to go!
Work Out At Home
If I am going to avoid gym intimidation, I will work out at home! I have plenty of exercise and yoga DVDs. My daughter loves to do Zumba with me! I've been finding lots of great new videos on Get Healthy U TV too.
Play
If you have kids, play with them on the playground! Slide down the slide. Swing on the swings. If there is a track, walk around it while the older kids play nearby.
It is a way we can hang together and have a blast doing it! When the weather doesn't cooperate with being active outside, then we will head to indoor playgrounds near us.
Jump
Do your kids have a trampoline? Who says you can't jump on it? And if you don't, get a mini-trampoline. They are affordable and are a great work-out
What is YOUR favorite way to exercise outside of the gym?