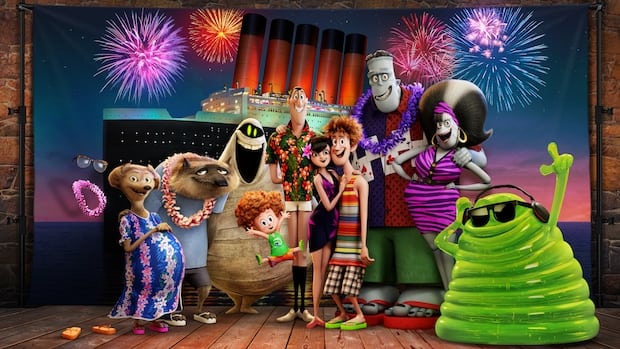 This weekend we can all beat the heat and head to a cool theater to see the fun family film HOTEL TRANSYLVANIA 3: SUMMER VACATION (rated PG) – now in theaters everywhere! Summer just isn't summer without a silly laugh-out-loud movie the whole family can enjoy and Hotel Transylvania 3 is it!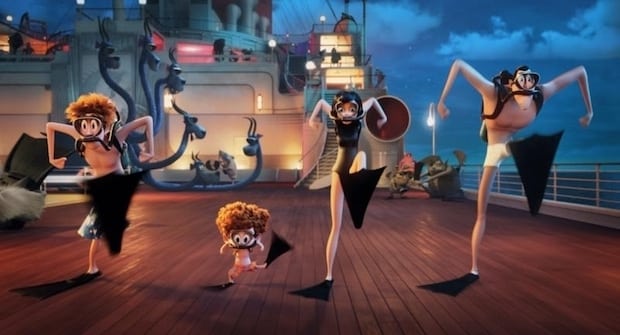 It doesn't matter whether or not you have seen the first two Hotel Transylvania movies – everyone can enjoy the newest movie. All of our favorite characters from the previous movies are back, but Hotel Transylvania 3 makes a big move of location – to a cruise ship! Drac, Mavis and the rest of the monsters are all headed on vacation. There are also a few new additions and a few new voices including Joe Jonas as the Kraken – a SINGING Kraken that is, and Kathryn Hahn as Captain Ericka.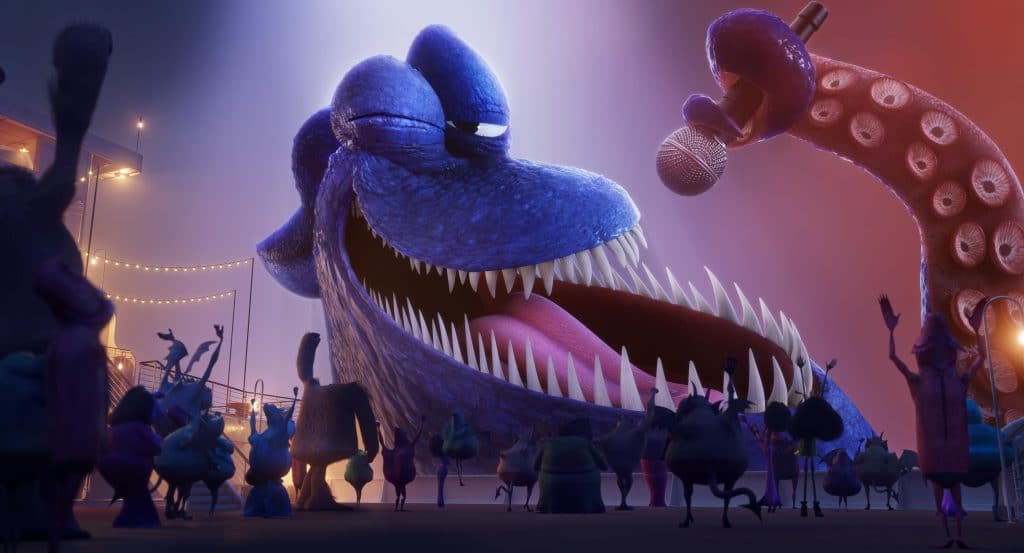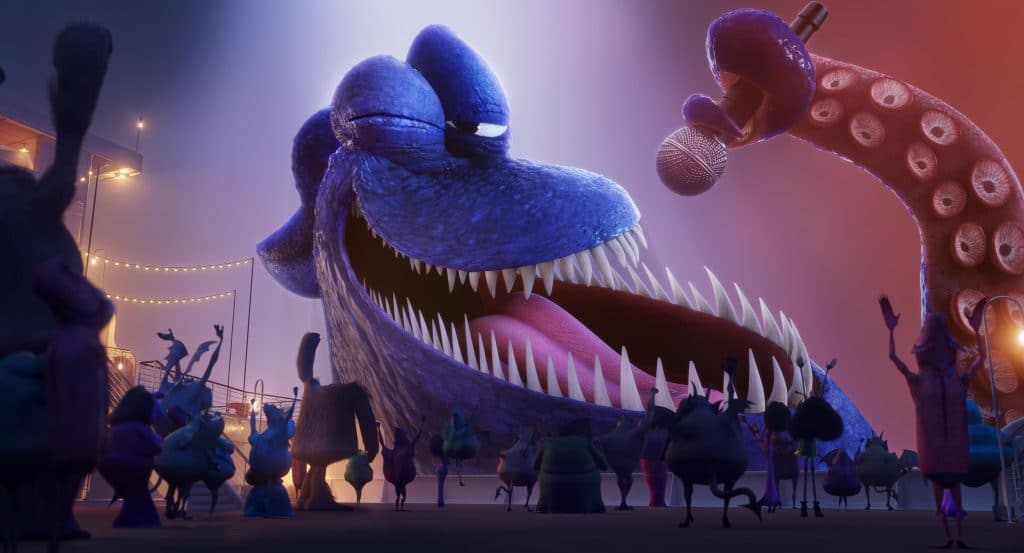 Being on a cruise ship gives the characters lots of new, fun ways to express their "monster-ness" and have fun. And there is also a bit of a mystery surrounding the captain of the ship, Ericka, and the budding romance between her and Drac.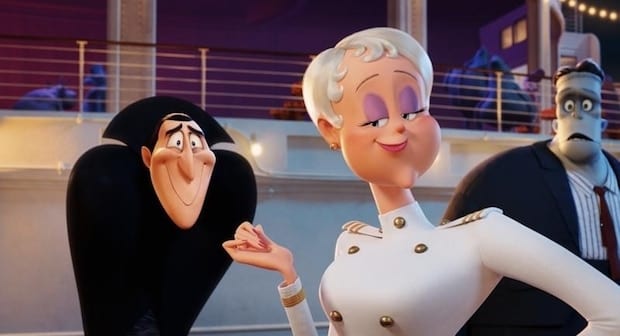 If you're wondering if Hotel Transylvania 3 is too scary for young kids – it isn't! The monsters themselves and cute and fun and in no way scary. The only parts that might be a bit scary are scenes near the end with the monsters being attacked and fighting back themselves.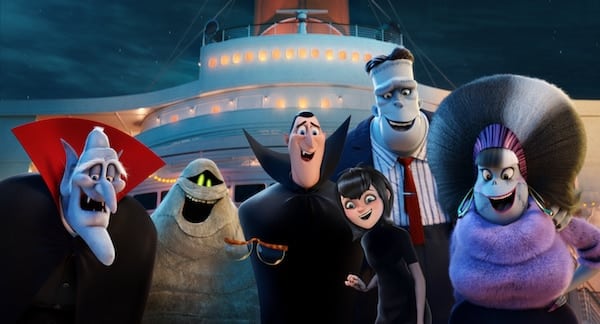 And while the movie is meant for laughs more than for messages, it still has a great underlying message running throughout about the importance of inclusion and putting aside preconceived notions of who others may be just because of their appearance or background.
Last, but certainly not least, I have to add that the animation is fantastic! Hotel Transylvania 3 is definitely enjoyable for the whole family. We plan to beat the heat ourselves and see it again this weekend!
About HOTEL TRANSYLVANIA 3: SUMMER VACATION, in theaters July 13:
In Sony Pictures Animation's Hotel Transylvania 3: Summer Vacation, join our favorite monster family as they embark on a vacation on a luxury monster cruise ship so Drac can take a summer vacation from providing everyone else's vacation at the hotel. It's smooth sailing for Drac's Pack as the monsters indulge in all of the shipboard fun the cruise has to offer, from monster volleyball to exotic excursions, and catching up on their moon tans. But the dream vacation takes a dangerous turn when Mavis realizes Drac has fallen for the human captain of the ship, Ericka, who holds a mysterious secret that threatens them all.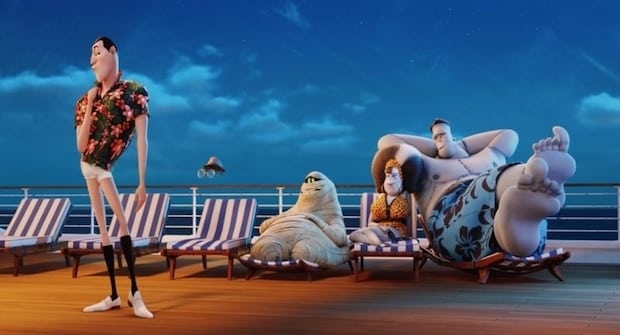 For lots more in-depth information about the movie, be sure to visit our other posts here, including our interview with the Hotel Transylvania 3 cast and a fun Hotel Transylvania 3 Bottle Cap Magnet Craft, as well as over at JinxyKids.com where we have Hotel Transylvania 3 Printable Activity Sheets and a  Hotel Transylvania 3-themed Entenmann's giveaway.