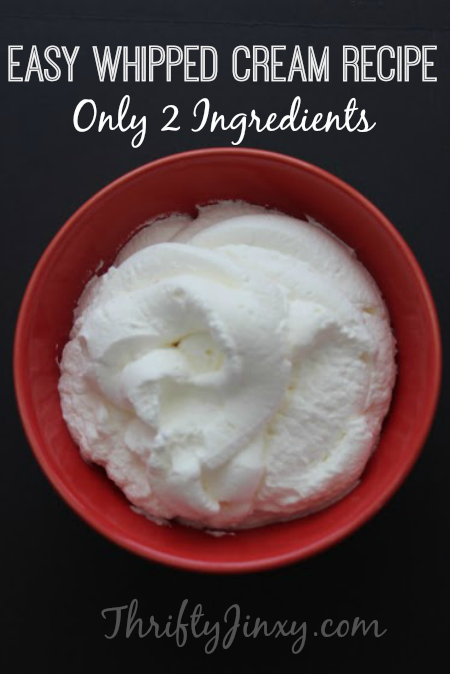 I love whipped cream, especially when it's homemade! This homemade whipped cream recipe requires only TWO ingredients and is super quick and easy to make. It's delicious on fresh berries, cake, to top an ice cream sundae or as the crowning glory on your favorite dessert. It's best to use it within 8 hours of making it.
Homemade Whipped Cream Recipe
INGREDIENTS
2 tbsp Sugar
1 cup Heavy Whipping Cream

DIRECTIONS
Make sure mixing bowl and cream are very cold (put in freezer for 15 minutes).
Put sugar into the mixing bowl and add whipping cream.
Whisk until the cream gets stiff peaks.
Use within 8 hours. Re-wisk if it starts to flatten out.