Hard Rock Hotel Chicago Review
The Hard Rock Hotel Chicago is a fun hotel with a modern, rock-and-roll theme, all nestled inside the beautiful and historic Carbide & Carbon Building. Last week I had the pleasure of staying there for the second time and I will be happy to return again in the future.
I love the location of the Hard Rock. It's right on Michigan Avenue with just a short walk to shopping, the river and parks – sort of the best of all worlds. And staying in the Hard Rock can be entertainment in itself as it attracts clientele of all types. This is my discreetly snapped photo from my last visit. Check out the guy with the 4-inch-heeled gold glitter boots! Totally not the same crowd as the bloggers and business partners I was meeting there!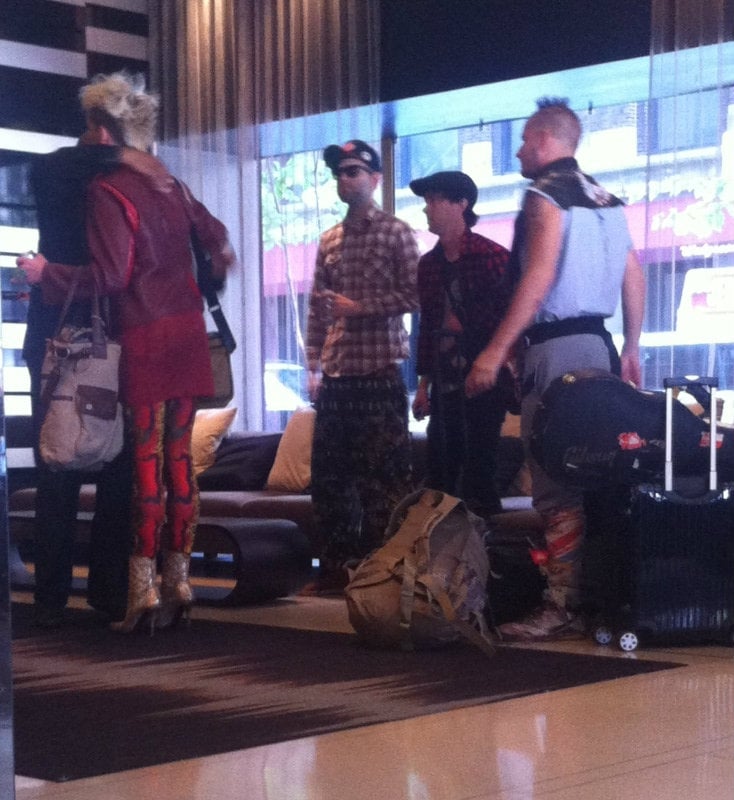 I can't say enough about how beautiful the historic parts of this building are.  Everything from the building facade to the gold elevator banks is just gorgeous.  It makes a unique contrast to the modern touches and rock music theme of the decor.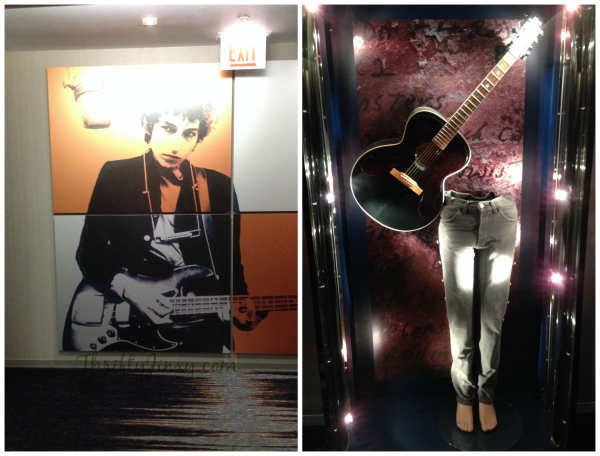 The common area outside the elevators on each floor is a  tribute to a different artist.  This Minnesota girl was very happy to find that she was staying on the floor dedicated to our own Bob Dylan.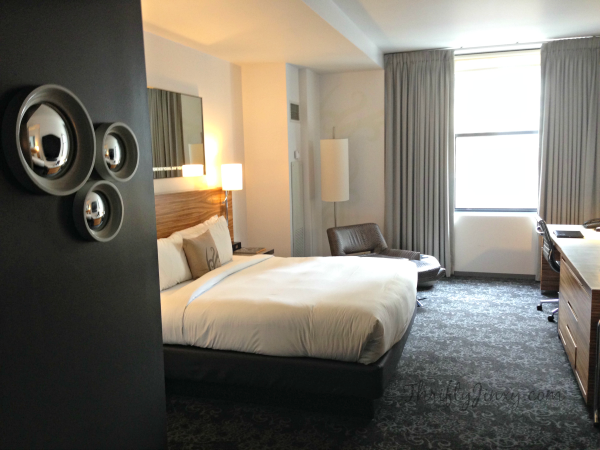 The rooms themselves are spacious, clean and well-decorated.  I love that each room has its own special touches with artwork featuring different rock stars, rock quotes, etc.  The bathroom has a lighted makeup mirror along with all the other necessities and is also spacious, CLEAN, and well kept up.  (I hate hotels where you can tell they are starting to age.)  The desk area is very functional with a comfortable chair, multiple outlets and a reading lamp. My only negative is that I got a spider bite while sleeping the first night (OW!) and another in our group saw a huge spider in her shower. I'm hoping that was just all coincidence and not normal as otherwise I could easily stay in one of their rooms for a much longer trip!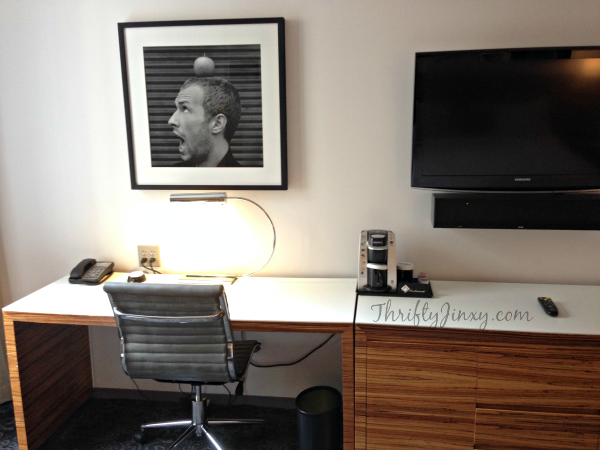 I also had a chance to visit the hotel restaurant, Chuck's: A Kerry Simon Kitchen, featuring contemporary American Cuisine, for breakfast. I had the Big Sammy (pictured below), which was adequate, but not amazing. It was also quite messy, which is annoying when starting out a day of business. Probably would not have been an issue if I was just eating it to recover from a hangover induced by a night of rockstar partying!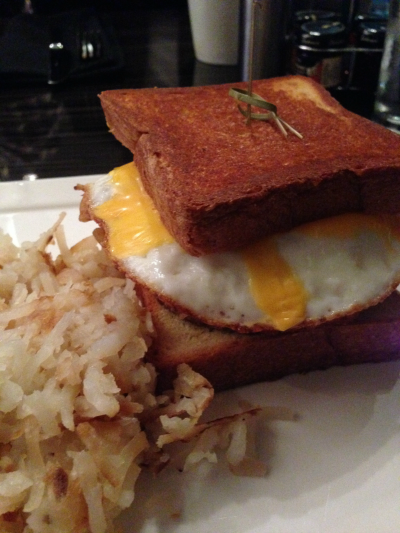 Hard Rock Hotel Chicago Review