The Grill on Ocean Avenue Review
Just looking at the picture above, doesn't it make you want to step inside and visit The Grill on Ocean Avenue?  If you find yourself in Carmel-By-The-Sea, California, follow that urge and step inside.  You won't regret it – we certainly didn't!  Here's why: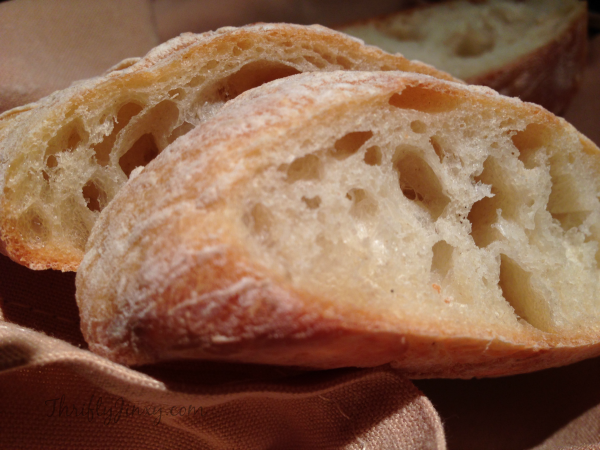 I wouldn't normally post a picture of the bread served before the meal, but this was soooo delicious.  It was warm and toasty and the butter melted right into it.  It was hard not to fill up on baskets of it.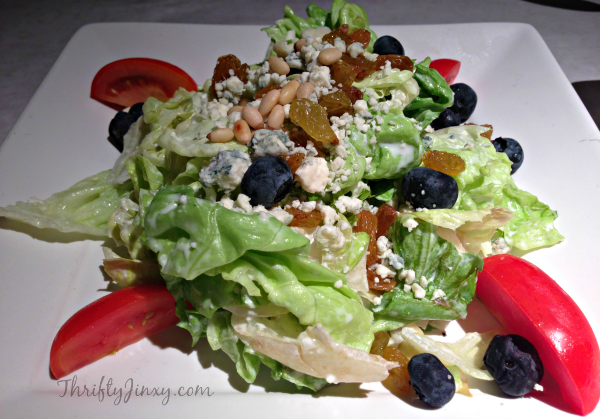 We started our meal with an amazing Bibb Lettuce & Gorgonzola Salad.  The picture does not do justice to the taste of this salad featuring blueberries, golden raisins, toasted pine nuts and a champagne vinaigrette.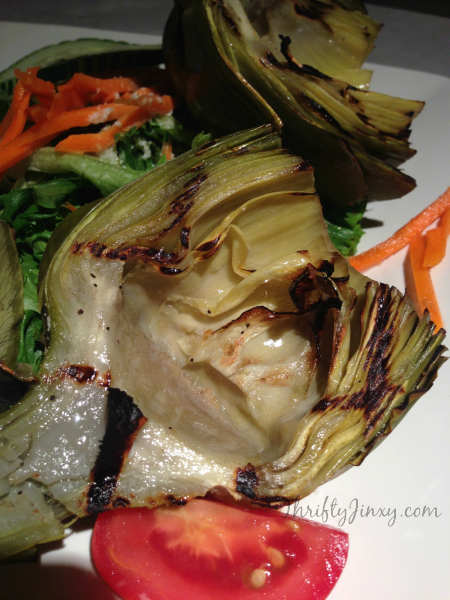 Next up was the Grilled Castroville Artichoke with Balsamic Aioli.  Castroville is a nearby city in Monterey County that calls itself the "Artichoke Center of the World".  This particular artichoke was grilled perfectly and the aioli was delicious.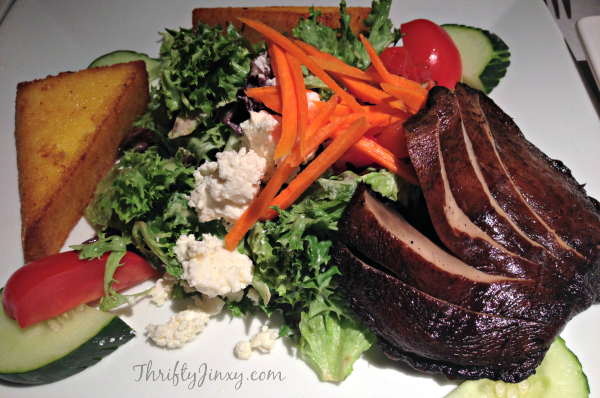 For our entrees, my vegetarian friend ordered the Grilled Portobello Mushroom & Baked Polenta.  This item is actually from the appetizer menu, but made a quite satisfying entree.  I didn't try the dish myself, but it looked beautiful and she loved it.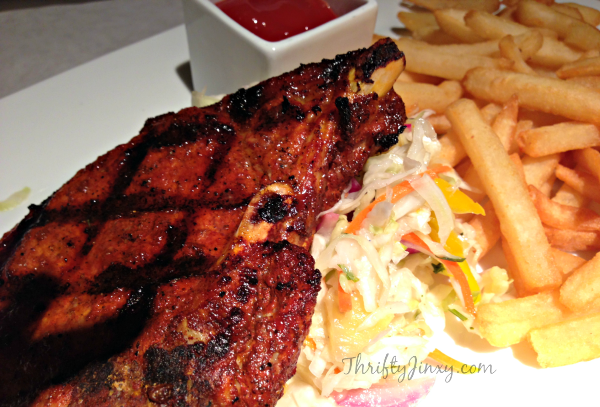 I did not go the vegetarian route, but instead ordered the citrus-annatto marinated Pork Loin Chop.  It was served with a tangy cabbage, red pepper, tomato and onion slaw, as well as crispy fries.  The chop was delicious with a really good char.  The slaw really WAS tangy and the fries complemented it all nicely. I was extremely happy with our meal at The Grill on Ocean Avenue.  Not only was the food was delicious, but the service was excellent.  The entire staff was attentive, but not intrusive.  I will definitely visit again on my next trip to Carmel-By-TheSea.