Do you ever wonder if your cat really loves you or if they just put with you so you keep putting food in their bowl? Here are 5 ways to tell if your cat really does love you!
Cats often get a bad rap as the "bad boys" of the pet world. Sure, they may be a little more aloof and independent than your average dog, but that doesn't make them any less perfect to us cat lovers!
My cats are my little fur babies and my life just wouldn't be the same without them. We adopted Peanut and his brother, Jinxy, when they were kittens and I had no idea Peanut would grow up to be the funny clown he is.
We found Lucky in the woods at my Mom's house when she was an itty bitty kitten. She has always stayed itty bitty and is my little diva.
As humans we show our love for our cats in lots of ways like petting them, giving them the best cat food, buying them toys, etc., but cats also have their own unique ways of telling us that they love us right back!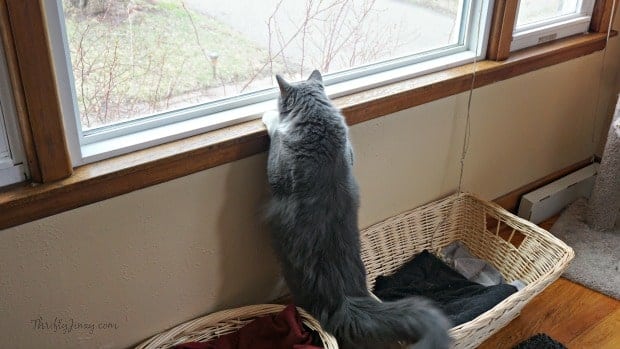 5 Signs Your Cat Really Does Love You
Your cat….
…wants to be near you. This is especially the case when you have just opened a newspaper or book to read and your cat gets close by sitting right on top of it.
…wants to keep you humble. There's nothing like the embarrassment of kitty dropping a little (or big) something smelly in the litter box the minute guests walk in the house.
..wants to give you gifts. Fresh-caught gifts are the best, i.e. mice and birds. But, returning things you thought you had lost like your hair ties are also popular cat gifts.
..wants you to relax. Your cat doesn't want you to work too hard and will let you know by doing helpful things like laying on your computer keyboard when you're trying to finish a big project.
..wants you to be on time. You don't have to worry about oversleeping with the cat on duty. If breakfast is late, there is sure to be a meow or maybe even some chest pouncing to let you know it's time to wake up and head to the kitchen.
Speaking of heading to the kitchen to feed the cat, I recently headed to Walmart and visited the cat food aisle.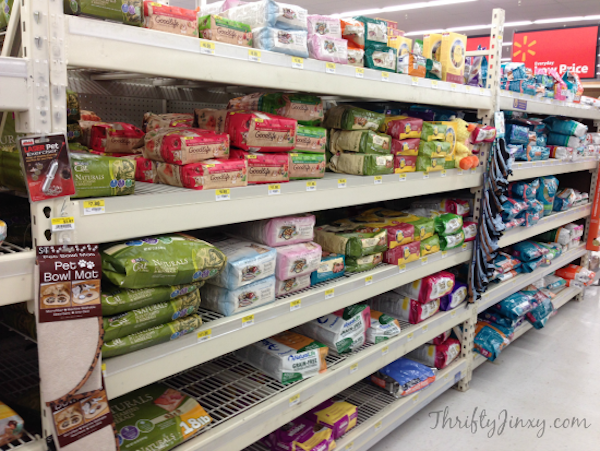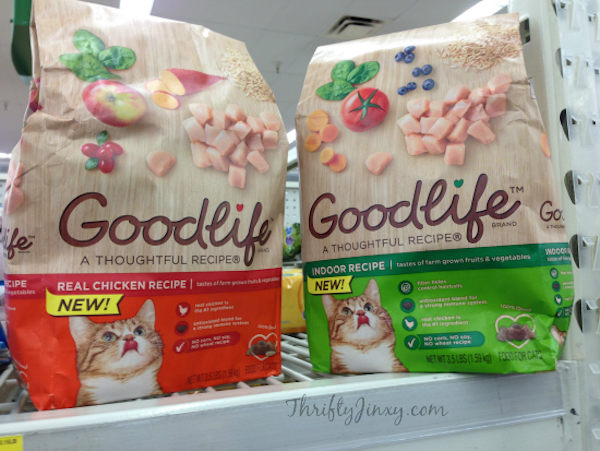 While I was there, I picked up GOODLIFE™ cat food. The GOODLIFE™ food stood out from many of the other products on the shelf for several reasons, the first of which is that it has real chicken or salmon as the first ingredient. It also contains fruits and veggies!
To add on to the GOOD part of the GOODLIFE™ brand name, it's important to note what it does NOT have. GOODLIFE™ cat food has a recipe free of corn, soy and wheat. It also has no artificial flavors or preservatives.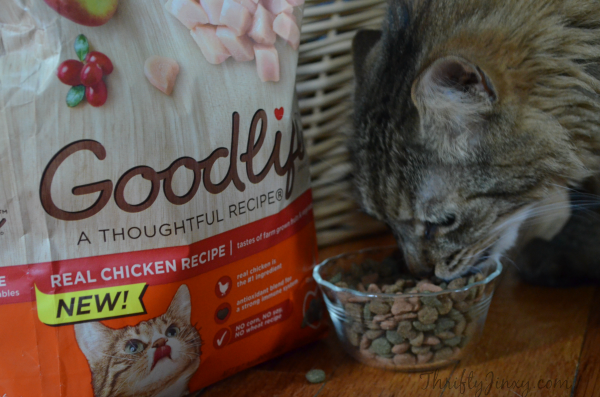 Are you ready to try GOODLIFE™ cat food for yourself? Head over to the GOODLIFE™ web site to find out more information and print a $1.00 off coupon! #goodlifepet #CollectiveBias