This delicious French Toast Muffin Recipe is a delicious, easy grab-and-go option to help make sure your morning runs more smoothly.
Mornings can be hectic. Whether you are running off to work, getting the kids ready for school, or heading to an appointment, those first hours can seem like the time for "rush rush", rather than for easing into your day with a big breakfast at home and a leisurely cup of coffee.
I'm lucky in that I work from home and most days don't personally have to rush anyplace. BUT, my husband has to get to work by 7:30 am and since I am the helpful sort, I always pitch in to get him out the door on time (or almost on time!)
Whatever your morning agenda is, here are 5 Ways to Keep Your Morning Running Smoothly: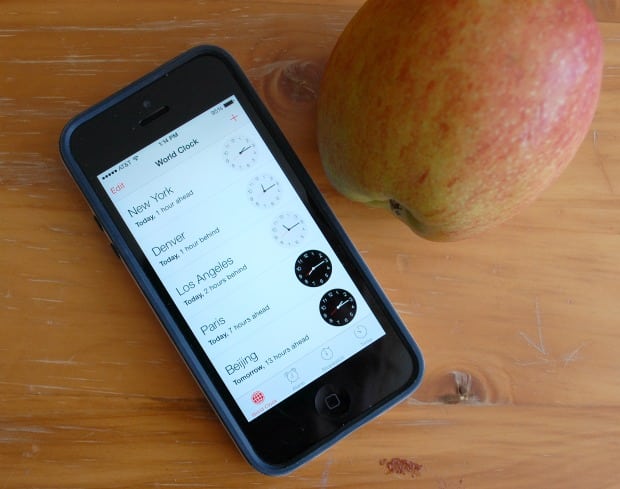 Set a Routine
I have read several times that it takes 21 days to form a habit. So, if you have a standard order in which you perform mornings tasks each day, after three weeks it should start to run like clockwork and take some of the stress out of the start to your day. Try to do the same tasks in the same order each morning.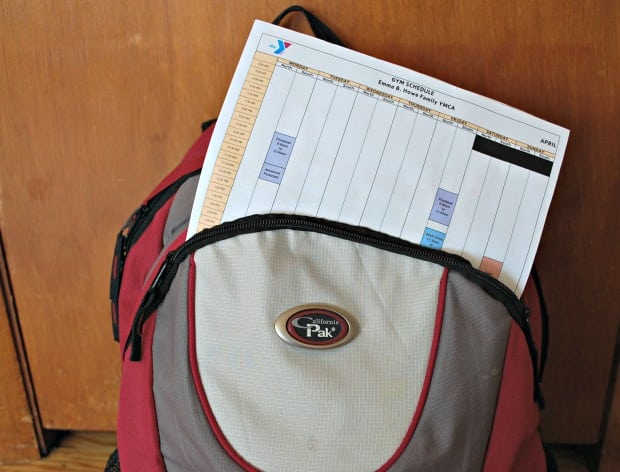 Have Your Bags Ready to Go
Don't pack your bags last thing in the morning. The night before, go through and take out anything that doesn't need to be there – like empty lunch containers and school papers. Add in anything that needs to leave the house the next morning – except for refrigerated items, of course!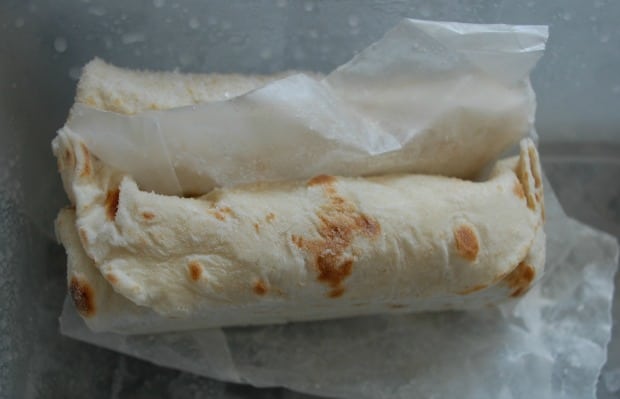 Make Lunches Ahead of Time
Rather than having to make sandwiches every morning, prepare items you can keep in the fridge or freezer that are ready to pack in morning lunches. Some of my favorites are frozen homemade burritos (if you have a microwave for lunch) or these freezer PB&J sandwiches.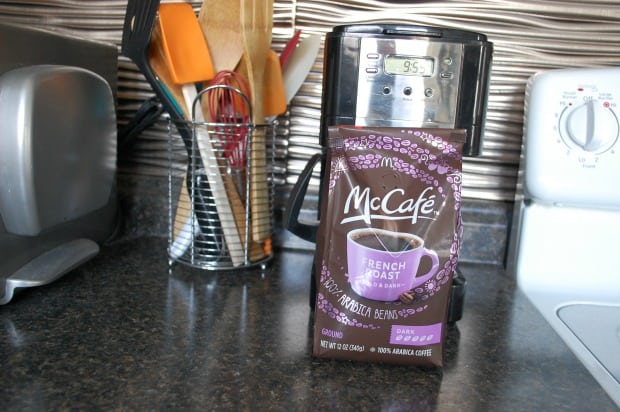 Set Your Coffee on a Timer
Coffee is a morning MUST for my husband. Rather than waiting for a pot to brew in the morning, he sets it up on a timer before he goes to bed. That way it is hot and ready before it's time to leave for work. This week I picked up McCafé coffee for him at Walmart. They had a couple of varieties to choose from, but I selected the French Roast because he likes his coffee dark. Well, he actually puts tons of cream in it, but he likes to start with it dark.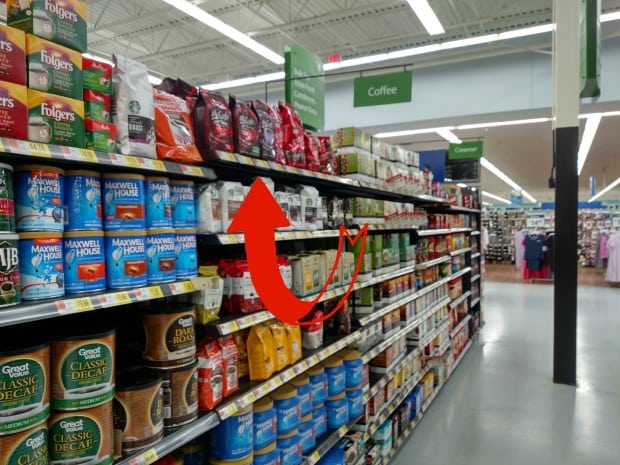 Hubby is pretty picky about his coffee, so I was a bit hesitant about his reaction. But, he liked it!! He found the flavor to be rich and yummy and actually turned to it first to make his coffee the following day. I guess that's not all that surprising because McCafé coffee is premium quality coffee made with 100% Arabica Beans harvested from the rich soils and mountainous regions of the foremost coffee-growing areas of the world. It is available in 8 different flavors and both premium bags and coffee pods – so you can get the right one to fit your brewing style.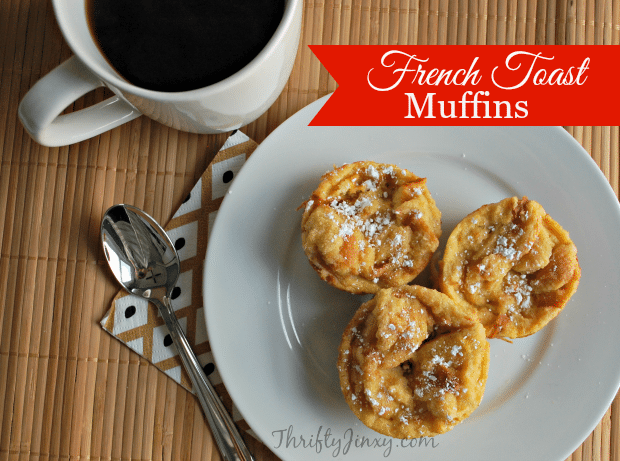 Have Easy Breakfasts Ready
Grab and go is the easiest type of breakfast and ESSENTIAL if you don't have time to eat at home and need to take it on your morning commute. While there are plenty of packaged options available, I always like a homemade breakfast, even if it isn't eaten at home! This French Toast Muffin Recipe is yummy eaten at room temperature, or heated in the microwave before you head out the door.

French Toast Muffin Recipe

Ingredients:
10 slices of bread
4 eggs
1 1/2 cups milk
1/2 tsp salt
1 tsp vanilla
1/2 tsp maple flavoring (optional)
4 Tbsp sugar
1 tsp cinnamon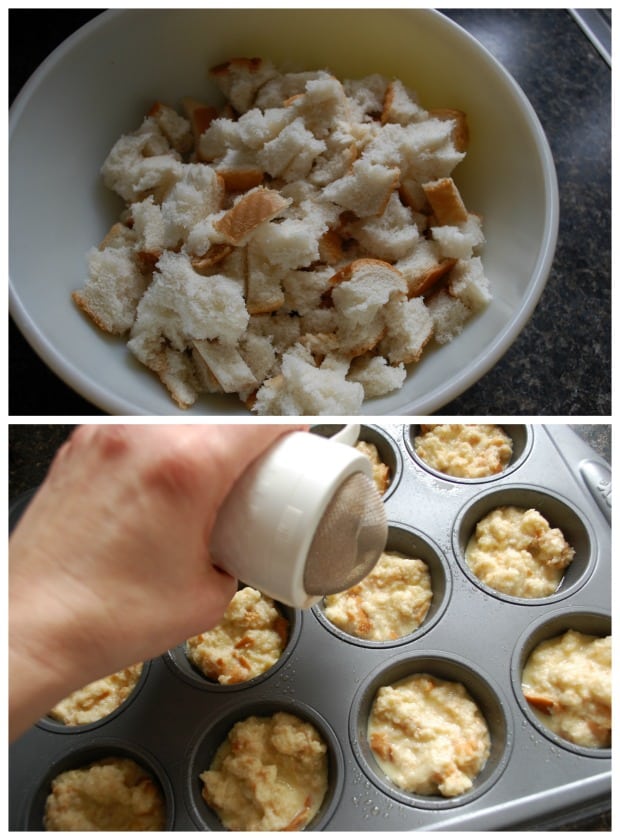 Directions:
Preheat oven to 350 degrees. Grease a 12-muffin tin very well.
Tear the bread into small pieces and place in a large bowl.
In a medium bowl, mix beaten eggs, milk, salt, vanilla, maple flavoring if using, and 2 Tbsp of the sugar.
Pour wet mixture over the bread and mix thoroughly.
Place a spoonful of the muffin mixture in each cup of the muffin tin.
Sprinkle the tops with a mixture made of the remaining sugar and cinnamon.
Fill the muffin tins with the rest of the muffin mixture.
Sprinkle tops with cinnamon sugar.
Bake 20 minutes or until golden brown.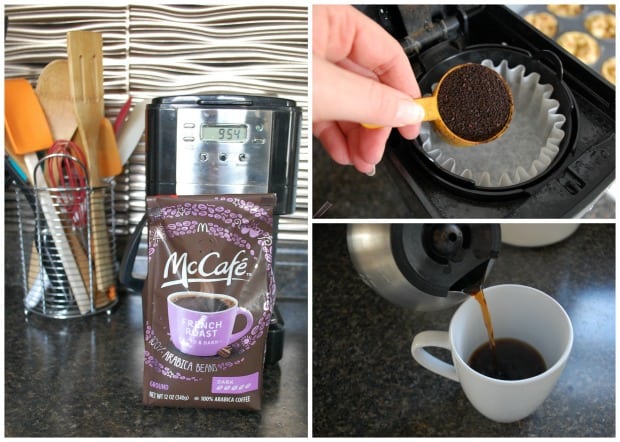 So, the next time you feel crazily rushed in the morning, think about incorporating some of these tips and it just might make things a big better. At least you will have a great cup of coffee and some yummy muffins to enjoy!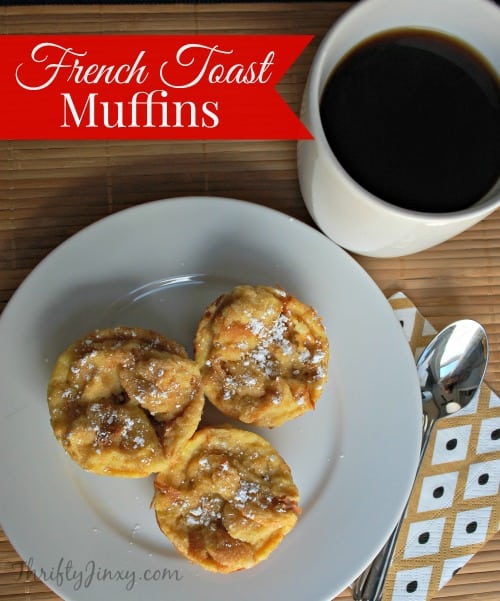 What do YOU do to make your mornings easier?