You can dream of travel or let your kids get creative while learning about the City of Lights with this FREE Printable Travel-Size Paper City of Paris!
This is so cute! It is a FREE Travel-Size Paper City of Paris to print out. I printed it out on a piece of cardstock so it will stand up more easily, but you could use any type of paper, or probably regular old copy paper and then glue a second sheet of paper to the back of it to make it a bit more sturdy.
The entire set prints out on only one sheet of paper. You can print out a single set for your child or multiple copies for a large group of crafting kids. And When you're traveling or ready to store your printable Paris, it all fits neatly into a mint tin, so it can be tossed in a pocket or bag.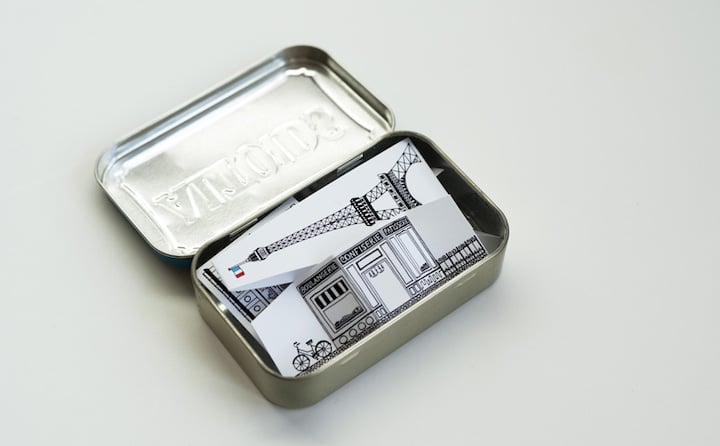 You can print the Travel-Size Paper City of Paris HERE for free!
Use this beautiful set just for fun, as part of a history lesson on the country of France or City of Paris, or in conjunction with French language studies.
Thanks Money Saving Mom!