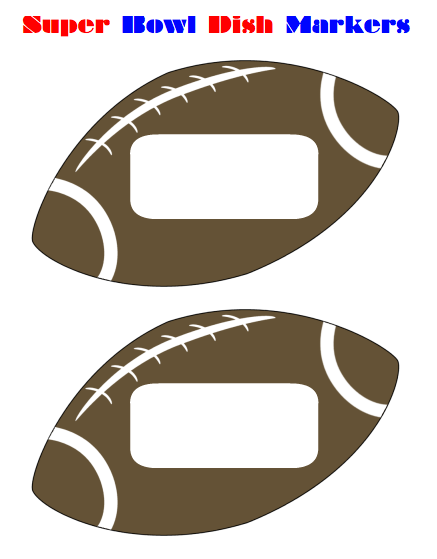 Free Printable Super Bowl Dish Markers
Are you planning a Super Bowl party this year? If so, it's likely you'll have lots of different dishes to add to the party table. Rather than having to answer a lot of questions about what's in each dish (and just to let your guests know what's what), it's best to have a way to identify the food.
A fun and festive way to do that is with these FREE Printable Super Bowl Dish Markers to let your guests know exactly what is in each dish on the table.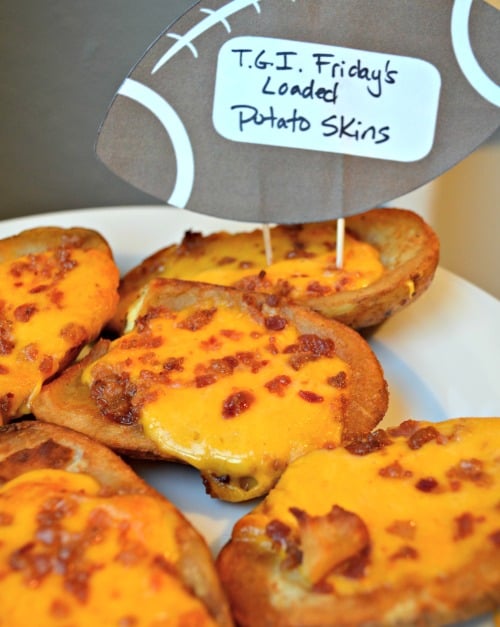 These football-shaped food labels are a pretty big size, for party size dishes, platters and trays. If you want smaller markers, print one and then use the "minimize" setting on your printer/copier to make smaller copies.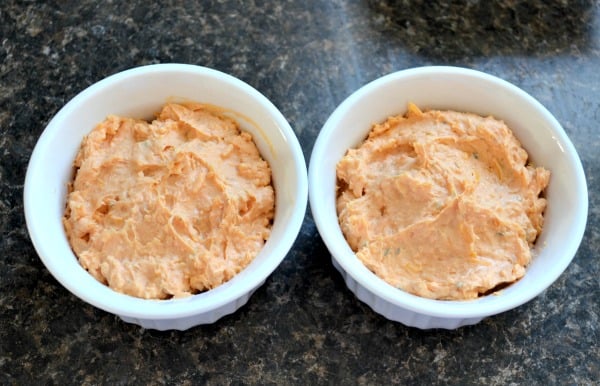 If you're having friends bringing contributions to the feast, print out a few extras and leave a pen on the table so they can fill one out and add to their dish. That way, when your friend brings some odd jello/marshmallow/fruit concoction you don't have to ask "What IS that, anyway?" She will have already written it on the marker!
To use them, just print out the Super Bowl Dish Markers on a color printer, fill in the food in he blank area and attach to a popsicle stick or salad fork to stick into your dish for display.