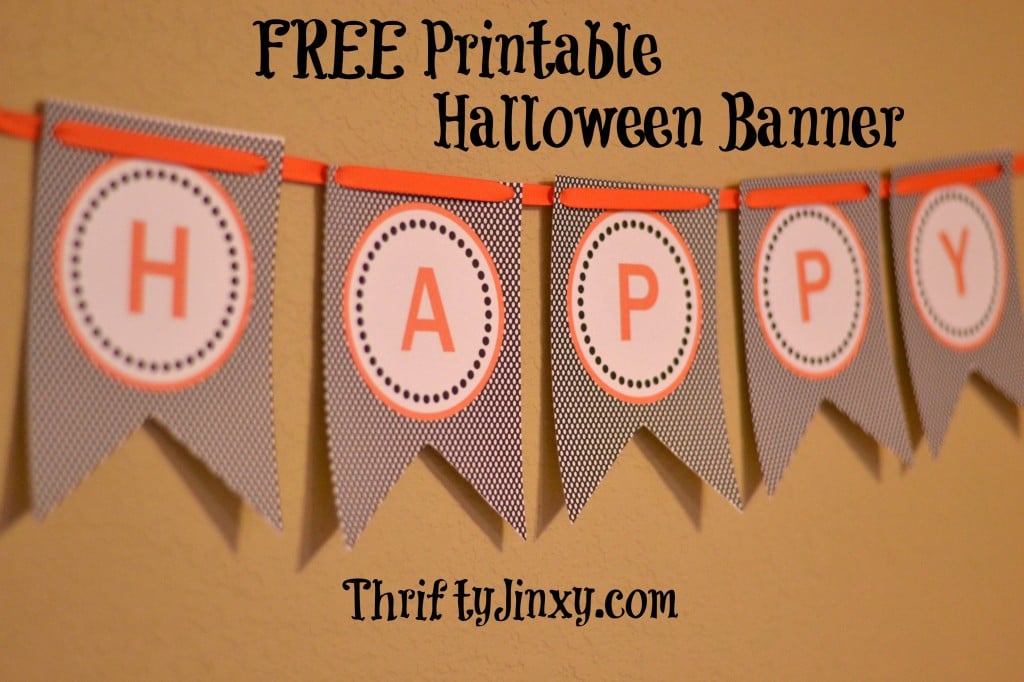 Decorating for Halloween is a lot of fun, but it can be even MORE fun when you can do it inexpensively. It's also fun to add a little bit of your own handiwork to the decorations and we have an easy way for you to do that!
This fun and FREE printable Halloween banner is the perfect way to decorate for a Halloween party, or just to add cheer to your home during the Halloween season. To make it, just print out the Halloween banner here, cut out the shapes and then string on a piece of wide ribbon. It will also work if you just want to use yarn or string, but that ribbon gives it some extra oomph!
Find more Halloween fun with Thrifty Jinxy HERE!