Adult Coloring Books are all the rage right now. Remember how much fun it was to color as a kid? Well, it can be just as fun as an adult. Plus, it is an excellent way to relax, wind down, and spend some time being creative. There are lots of great reasons to color (besides it just being fun). Coloring:
Engages artistic expression
Initiates therapeutic relaxation
Promotes wellness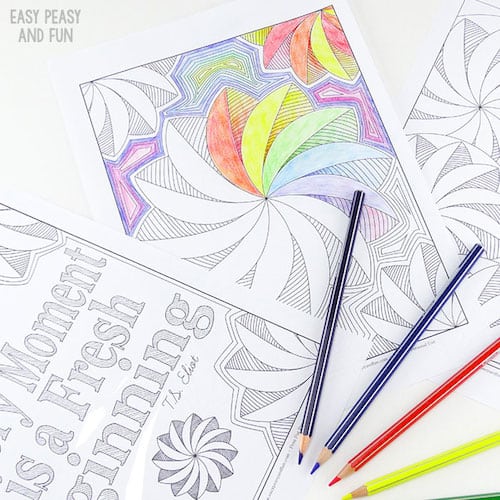 FREE Printable Coloring Pages for Adults
We can all use more of those in our life, right?? If you want to get started coloring RIGHT NOW, we have found 5 fun FREE printable coloring pages for adults:
Coloring Pages for Adults
Mandala Coloring Pages
Bursting Blossoms Coloring Page
Butterfly Coloring Pages
Enchanted Forest Coloring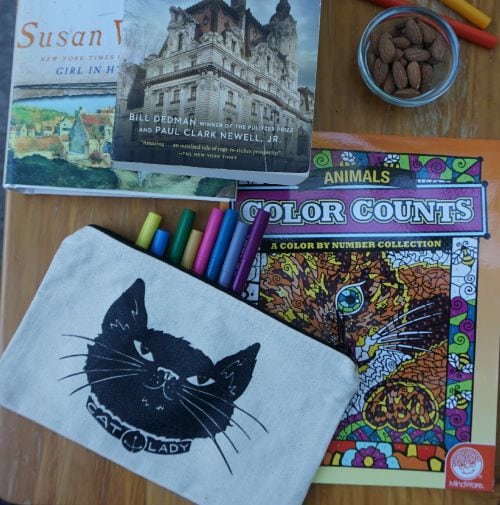 Also super fun are adult color by number books. My sister got me this one from MindWare for my birthday. (She also got me that super cute cat bag to hold my markers.) While color by numbers might not be quite as creative as "regular" coloring, the nice thing about it is that you don't have to think about what color to use next so it is even more relaxing – no pressure!
ZenZoi Set of Colored Pencils Coloring Drawing Color Pencil – 48 Colors – Eco Tube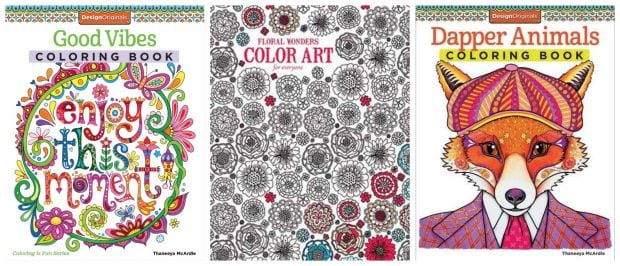 Once you have used the freebie adult coloring pages above and you're looking for more things to color, look at the awesome books over at Lesiure Arts. Their eautifully themed coloring books, each with 24 designs, are printed only on one side on micro-perforated pages. Each includes tips for color planning, a color wheel with explanations of primary-secondary-tertiary colors, and tips for coloring and shading techniques. How fancy!
You can find more free pages to print at www.AdultColoringPages.net. They have a lot of abstract coloring pages that use symmetrical shapes, detailed patterns, and beautiful designs to help soothe and relax the mind.
Do you color when the opportunity arises? With or without your kids? Which of these coloring pages for grown ups do you think you will print first? I cant wait to hear from you about your coloring ambitions!