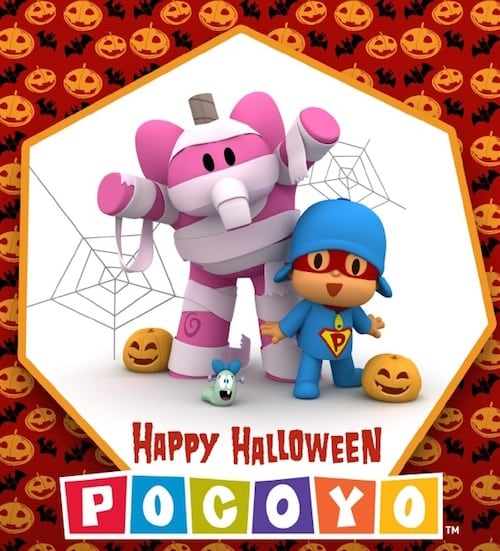 Halloween is coming soon and there is some cute and free Halloween fun for your little Pocoyo fans. Download a FREE Pocoyo activity book that includes all of this:
Halloween themed coloring pages
Spooky recipes for parents and children to make together, including Halloween Pumpkin Soup, Mummy Turkey Dogs, Scary Cookies
A Pocoyo printable mask to color. It's fun being blue!
You can also get free Halloween-inspired Pocoyo wallpapers and screensavers at PocoyoWorld.com.
Pocoyo's Halloween Show

Pocoyó. ¡Feliz Halloween!