Ford has a Smell Lab dedicated to making sure your vehicle smells good. See what I found when I visited Ford Headquarters.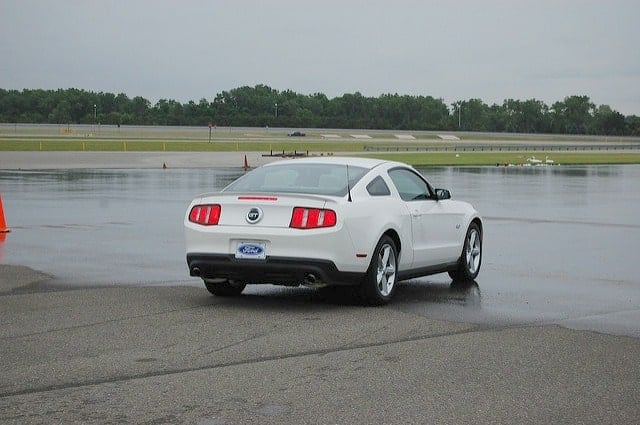 If you read the guidelines for your community recycling program you will probably see that you are asked to rinse your cans and bottles before recycling. It's a good idea to do so just to keep your recycling bin stink-free and less desirable to the critters, but did you know that odors from your recyclables can be carried all the way through the recycling process? While I don't know if rinsing your jugs will change the final product, I DO know that plastics made out of old milk jugs can smell like……well….old milk jugs.
I found this out last week when I visited Ford for the Forward with Ford event, a media program to explore global trends and issues facing consumers now and forward into the future. (Remember my earlier post about meeting Ed Begley, Jr.?)
While at Ford, we visited the Interior Materials Engineering department and their "Smell Lab" – Yes, an entire lab dedicated to making sure your vehicle smells good. More accurately, they don't want your car to smell bad. Their goal is to utilize odor-neutral parts that the average consumer will not notice or not find offensive – an "odor neutral" goal. Since Ford doesn't add anything to cover up smells, a lot of testing is involved to ensure a pleasant odor atmosphere in your vehicle. Before parts are even made, the materials used to create the parts are tested. Once the materials get the ok, then parts are manufactured and then the final part is tested again. All of this testing is done by what is called a "Smell Jury". The jury is made up of Ford employees with top-notch sniffers….people who are smokers, heavy perfume wearers, etc need not apply. The parts are also sniff-tested in different conditions including extreme heat to make sure the odors stay in control no matter what the environment.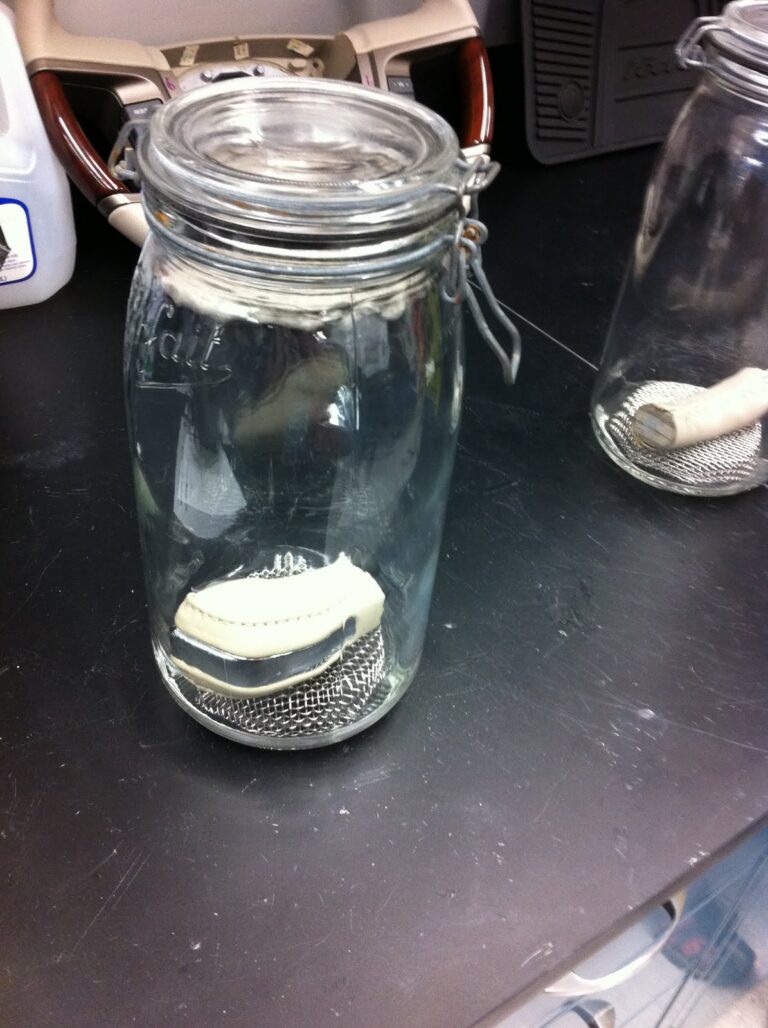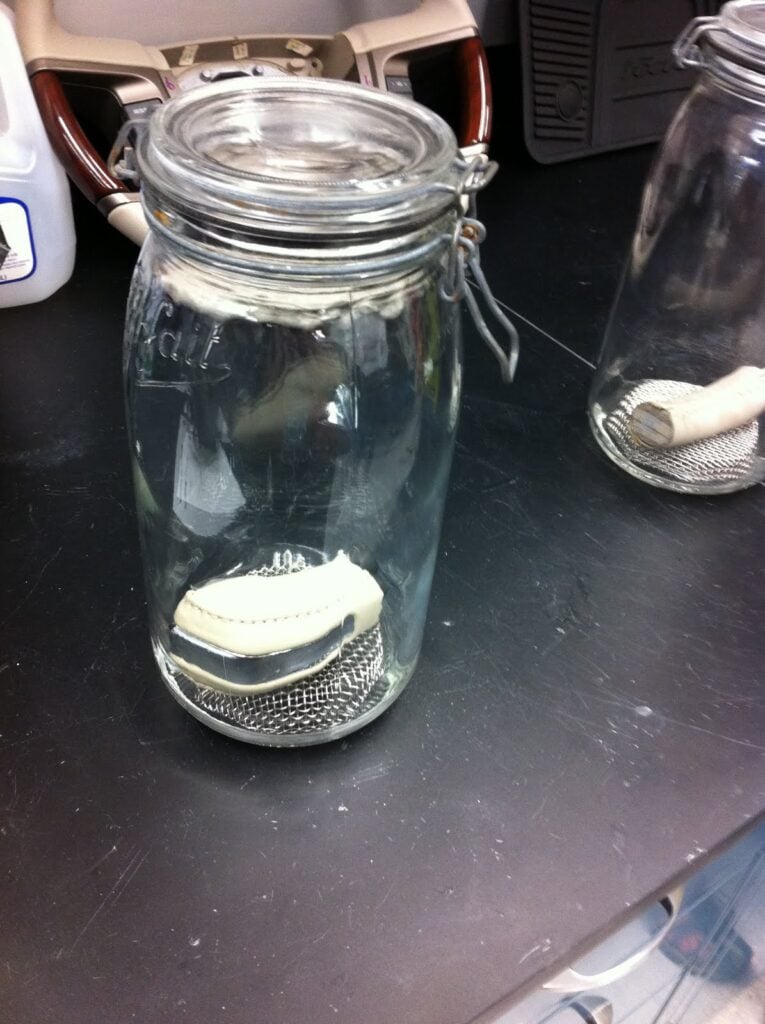 We got a chance to see for ourselves what it was like to be a member of the smell jury. Auto parts are kept in sealed glass jars to protect from interference. (See picture above.) I was surprised that some parts actually had a distinct odor and I could definitely tell the part made from plastic that included recycled milk jugs – that bad milk smell was distinct.
A totally random fact, but one that I found interesting is that the leather smell of a new leather jacket or in the seats of some cars is NOT really the true smell of leather! With modern tanning methods, there is barely any odor left in the finished product, so manufacturers will add in an artificial scent to give people that leather smell they are looking for. I am so glad that Ford doesn't add that smell to their leather seats – it gives me a headache.
So, the next time you throw that empty milk jug into the recycling bin, give it a good rinse – it sure can't hurt!
Disclosure: I was invited to participate in this program by Ford and Ogilvy PR. Ford Motor Company paid for my travel and accommodations at the event, I was not compensated in any other manner for my time. My opinions posted here are my own.