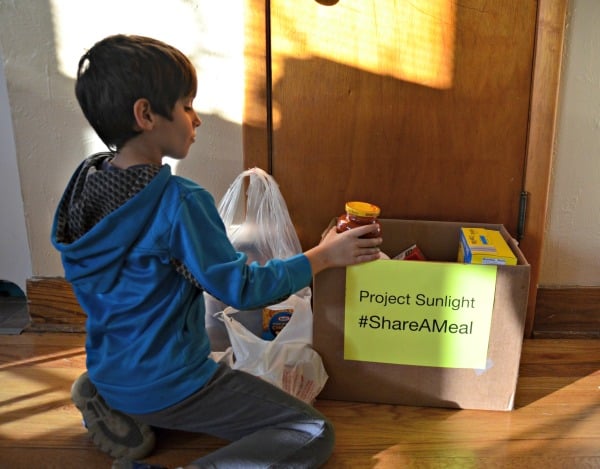 Earlier this month I brought up the topic of child hunger and the fact that there are 16 million children struggling with hunger in the United States. I still find that figure staggering, especially when you stop to think that amount translates to mean that 1 in 5 American children don't know where there next meal is coming from.
For those of us that don't have to worry about each meal, it can be hard to imagine how hard it could be to be in that situation ourselves. But, it's important to not only step back and try to see ourselves in those difficult shoes but also to see what we can do to help. Child hunger is a BIG problem, but many people taking small measures to help can also make a BIG impact.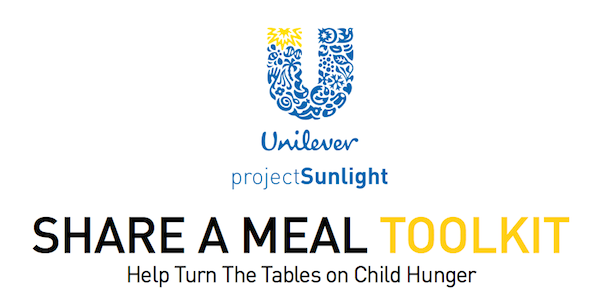 To help shine a light on what hunger in America looks like today, Unilever Project Sunlight is focusing their efforts on child hunger this fall and encouraging people to get involved. To make it easier, they have created a dowloadable Share a Meal Toolkit. This toolkit has lots of ideas of ways you can join in to help turn the tables on child hunger. Here are a just a few ideas:
Share A Meal Potluck – Host neighboring families for a dinner and invite a family in need to join you.
Get Your Community Involved – Partner with a local community organization to host community potluck in your area.
Local Food Drives – Organize your very own food drive or utilize the Feeding America online Food Bank Locator tool to get in touch with a local food bank and volunteer at a food drive.
Host a Virtual Food Drive – Plan a virtual food drive using the Feeding America Personal Fundraiser tool and promote participation in your community or social groups.
This weekend my family got involved by hosting our own food drive. Whenever my family gets together, food is always a central focus of the celebration. We love spending time together and eating good food. To make the meal happen, everyone brings along food that they have prepared for everyone to share.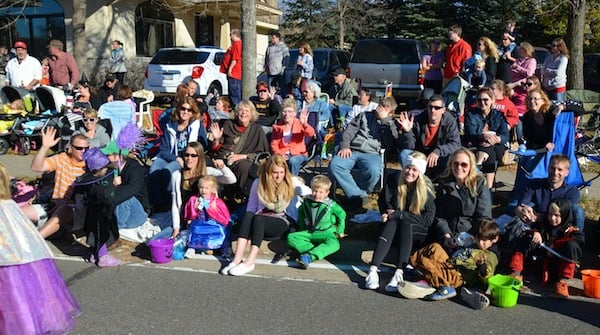 On Saturday, our town had its big annual Halloween parade.  Our house is only a half block from the parade route, so it's the perfect place for family and friends to gather, watch the parade, and then come back to my house for a big meal. But this year, we did things a little differently. Everyone brought not only food for us to share during our celebration, but also brought food to share with other families in need. We were able to collect over 40 pounds of food!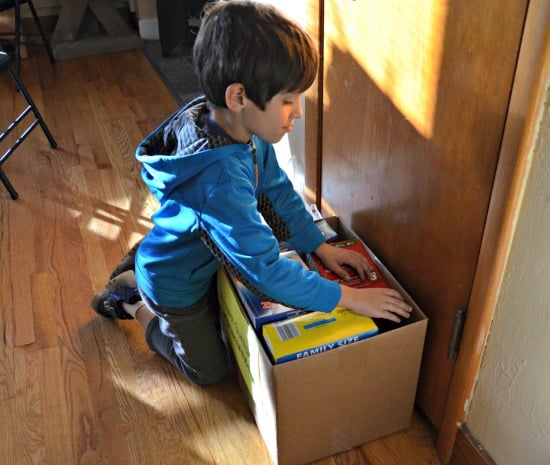 I encourage YOU to get involved too! Please visit Unilever Project Sunlight to discover how you can help by volunteering, sharing a meal or holding a food drive. We have made it easy to help by providing a monetary donation. Funds are always needed by local food banks to purchase food. Each dollar donated can provide 10 meals, so a donation of any size (even $1) can make a big difference! Visit the Thrifty Jinxy Virtual Food Drive to make a donation of any amount.