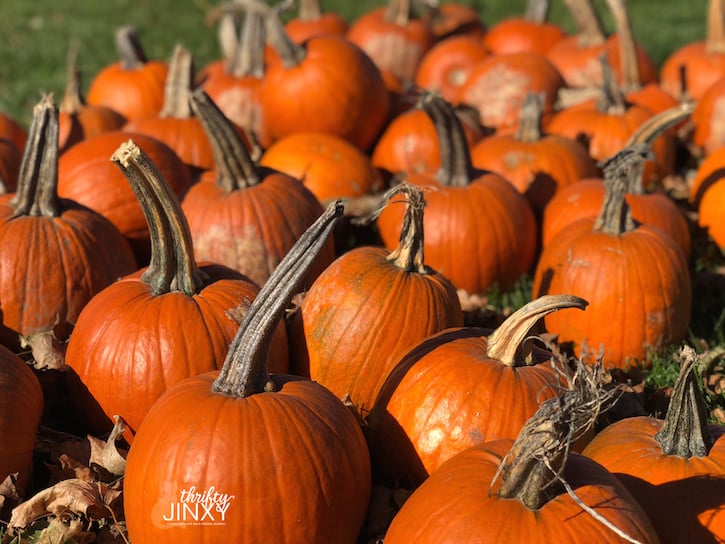 Experience fun fall activities in McHenry County, Illinois!
Fall is upon us! It's time to get outdoors and enjoy all those fall favorites that we look forward to every year – apple picking, fall festivals, corn mazes, pumpkin carving, hay rides and everything else autumn brings us.
If you're in the Chicago area or ready to plan a fun weekend trip to the area, McHenry County, Illinois, is overflowing with fall fun and activities for the whole family! Here are just a few of them that we discovered on our visit.
With over 40 years in business, Tom's specializes in growing flowering bedding plants, as well as fresh vegetables. They have grown the business adding a Farm Market, Garden Center, Bakery, Cafe & Gift Shop – which offer a sorts of fun and deliciousness during their Fall Festival.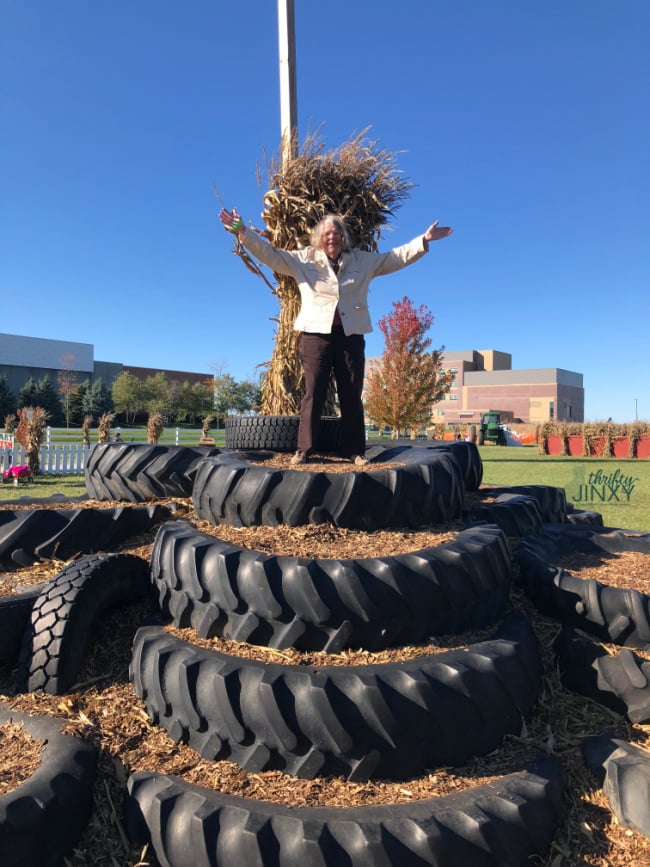 Outdoor activities include a straw maze, giant climbing spider web, pedal tractor track, climbing tire mound (that even my mom climbed!), jumping pillow and more. We especially enjoyed their fun corn maze! It was small enough to be manageable, but big enough to offer a challenge and we zipped around the maze following our map to write down answers to 12 questions spread throughout the maze.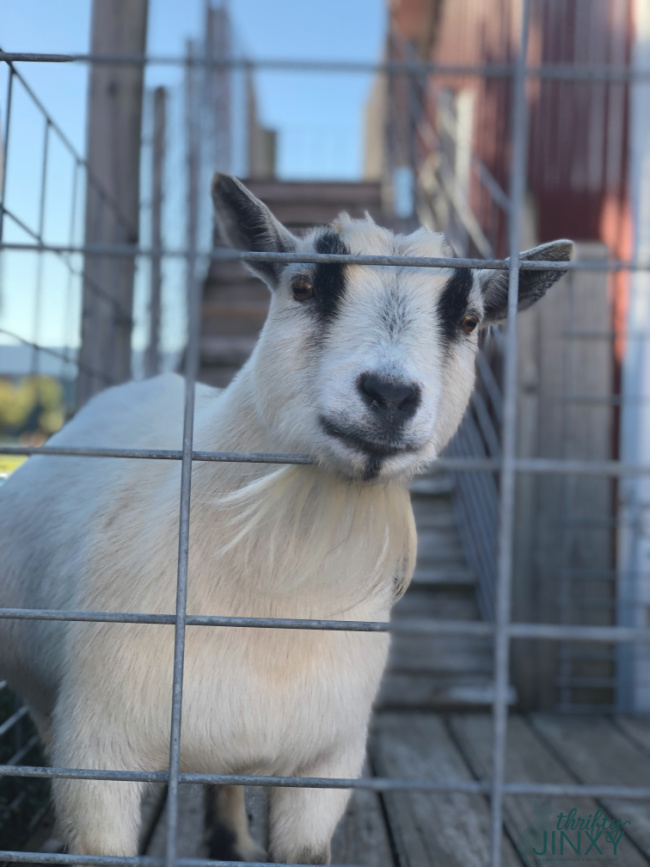 Another big highlight was the petting zoo! Farm animals including pigs, goats, donkeys and more gave us plenty of laughs and smiles.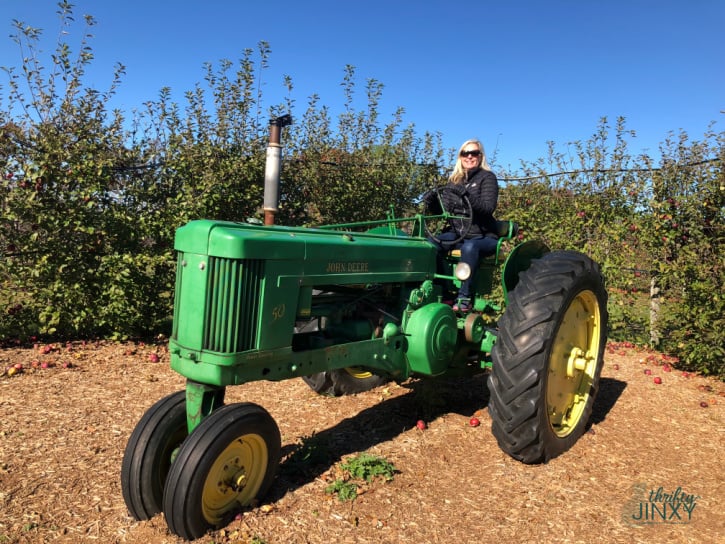 The claim to fame of Royal Oak Farm Orchard, which has been in the same family for four generations, is that they have the ONLY apple tree maze in the country – the Amaze 'N Apples apple tree maze!! Unlike a corn maze that simply grows anew every year, an apple maze has to be carefully planned with permanent trees.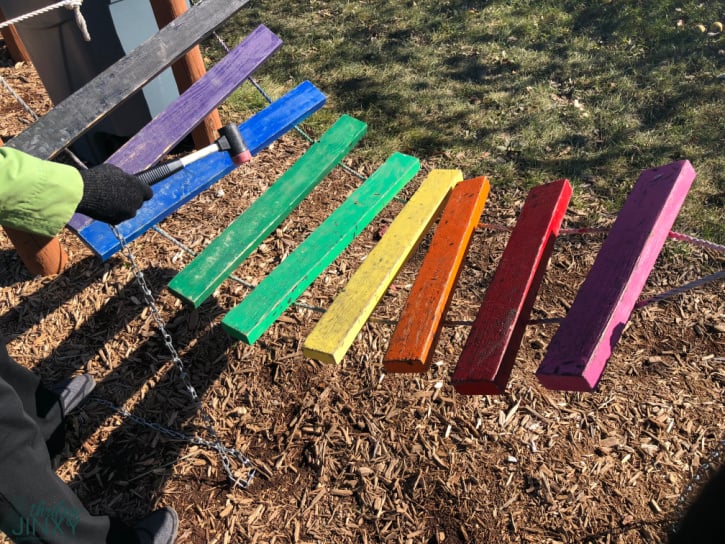 The maze has over 2,500 trees in 9 different varieties. You're even allowed to pick two apples as you make your way through the maze. Throughout the maze you'll also find activities like playing music and answering quizzes, as well as some photo opps – like the tractor above.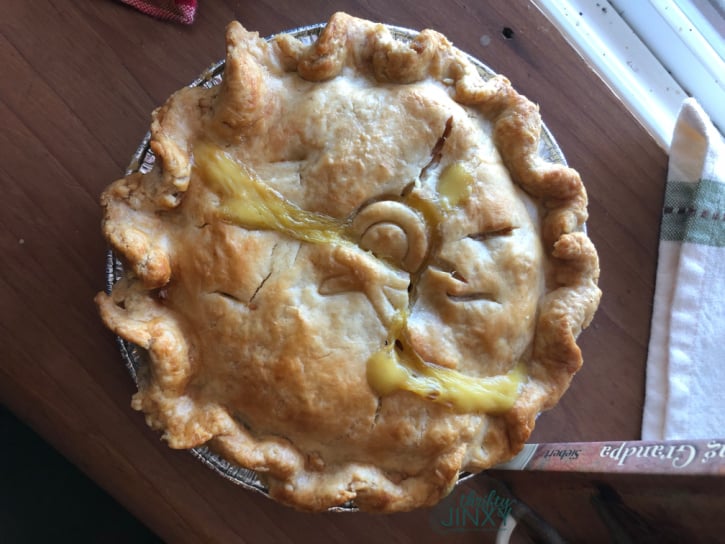 Do NOT leave Royal Oak Farm Orchard without visiting the Country Kitchen Restaurant for their chicken pot pie. It's amazing! If for some strange reason that's not your thing, they also have sandwiches, chicken tenders, soups, salads and more. And of course you'll want to grab a slice of apple pie!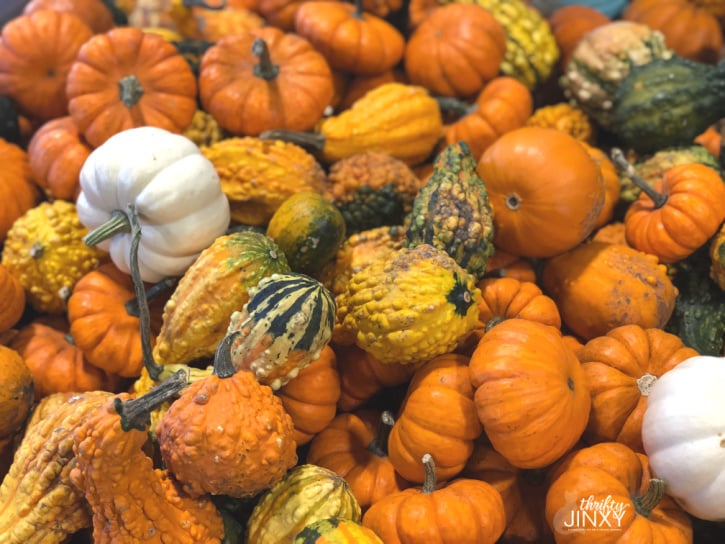 Von Bergen's is the definition of a "real" country market. It makes sense because it had it's beginnings as a hay wagon in the family's yard serving as a way for their 9-year-old son to sell the pumpkins he had grown.
The market has come a long way since then selling all types of produce as well as baked goods and other local foods (I found some delicious cheese.) There is also a great selection of handmade crafts by local crafters.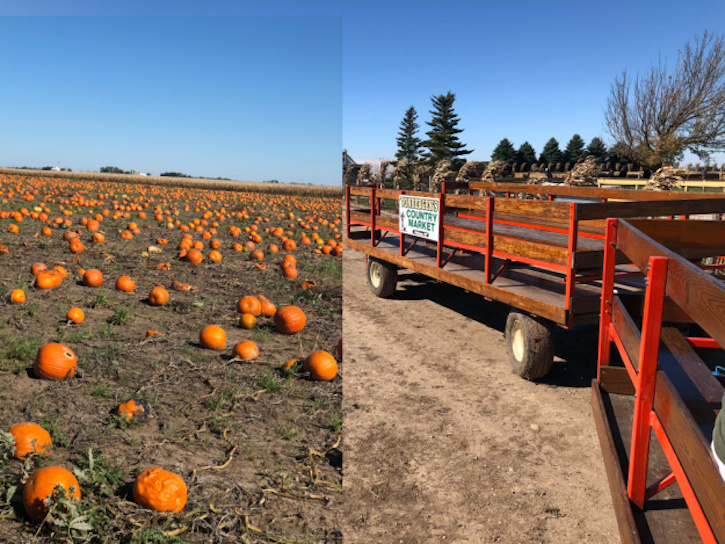 The fall brings extra fun to Von Bergen's with seasonal activities, including lots of things for kids to "work out their energy" like basketball, pedal tractor cars, pushing giant barrels and more. Our favorite activity though was riding in a tractor-pulled wagon out into the pumpkin fields to choose our own pumpkins.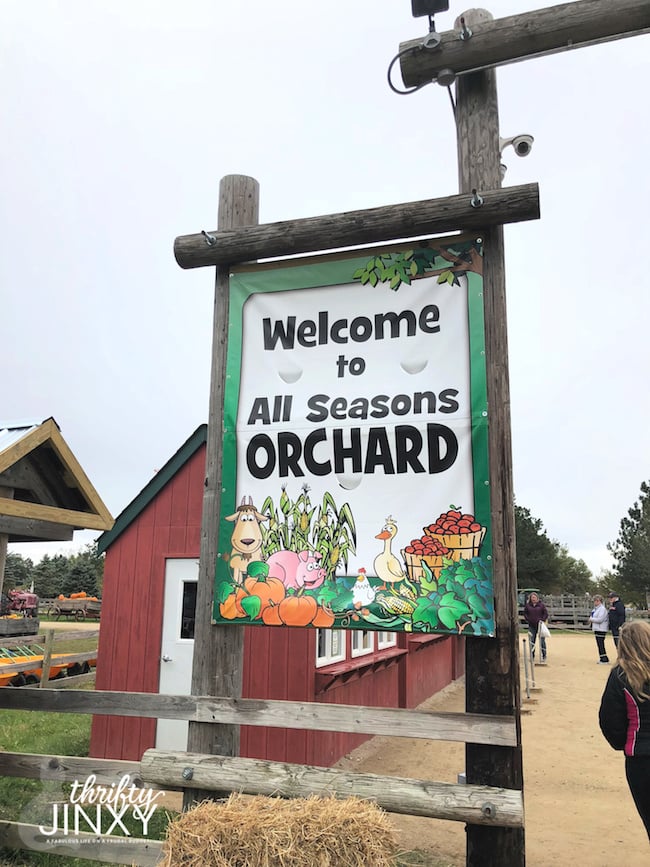 The #1 thing about All Seasons, of course, is the APPLES! If you haven't been apple picking before, this is your chance. At All Seasons they drive you out to the orchards in a wagon. From there you can track down the rows of the apple variety you like best and get picking!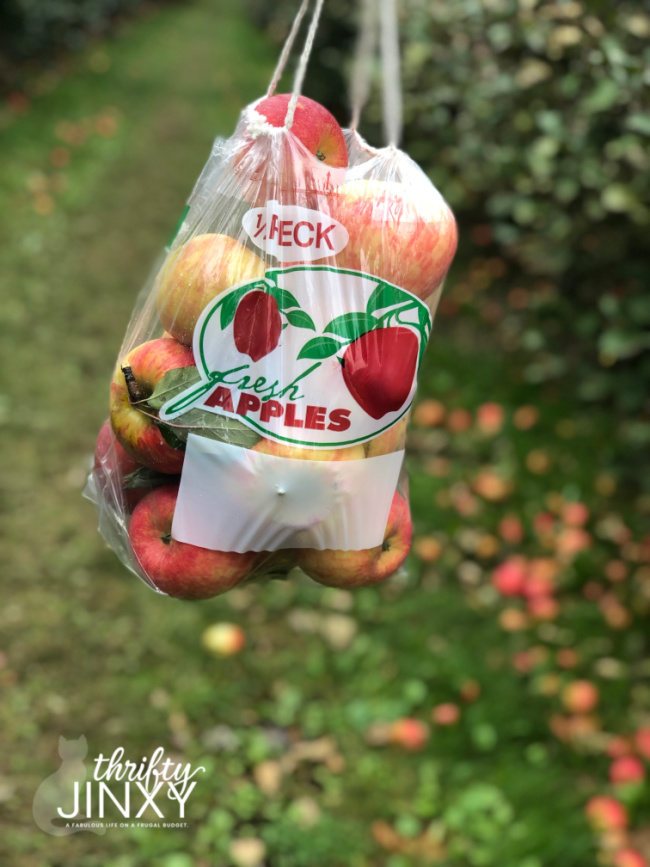 We had so much fun hunting down the best apples to fill up our bags in this family-owned orchard started in 1990. The orchard now has over 40 acres of apples. Plus they have delicious apple-related treats for sale in their farm market, along with other delicious options. My favorite is their apple cider. I was glad I brought a cooler to cart a few half-gallons of it home!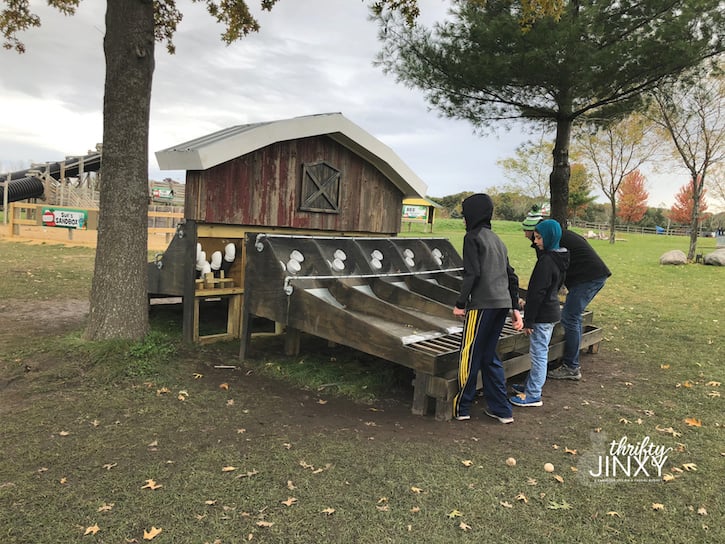 All Seasons also has fun fall activities for the kids. They feature a barnyard with over 30 different activities include giant swings, a jumping pillow, mini zip line, pumpkin bowling and many more.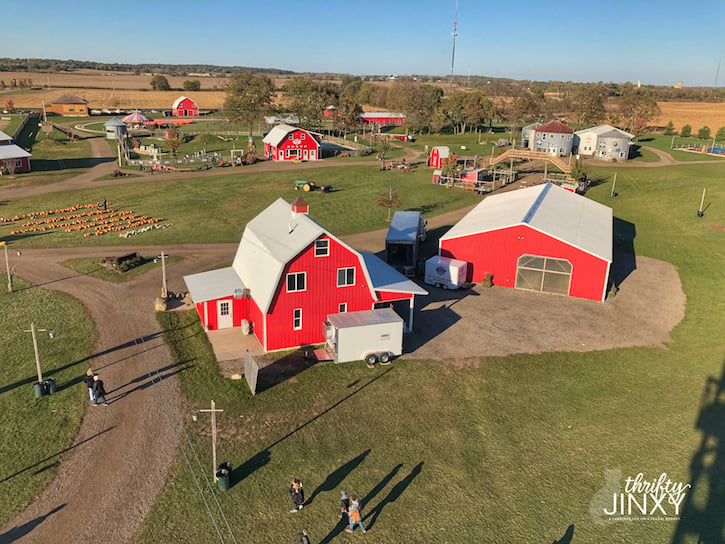 The one place you absolutely should not miss in McHenry County is Richardson Adventure Farm. It is packed with so much fun to do and see that you and your family will be able to keep the fun going all day long. One big PLUS here is that the activities aren't only geared to little kids. While the youngest kids have a ton of fun, so do tweens, teens, young adults and us full-on grown ups!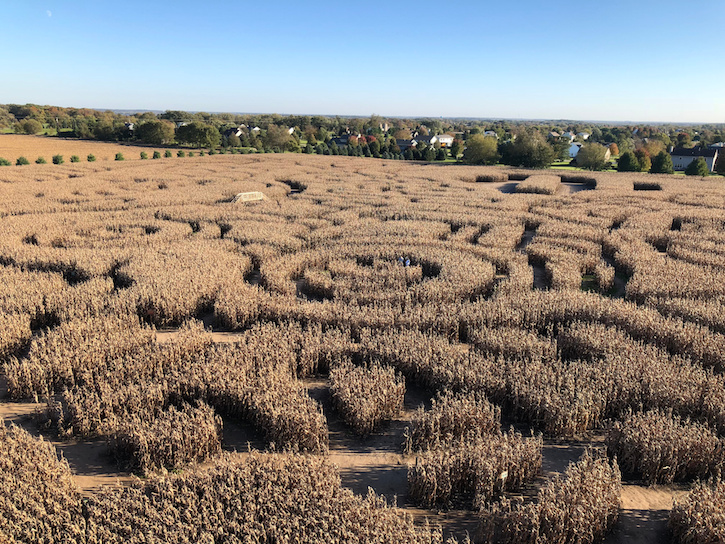 Richardson Adventure Farm's claim to fame is that they have the world's largest (and most intricate) corn maze – – covering 28 acres!!! Almost 10 miles of trails wind their way through the maze, which is actually comprised of four individual mazes, each with its own dedicated in and out path. The theme of the 2019 maze is the 50th anniversary of Apollo 11 – Man first walking on the moon!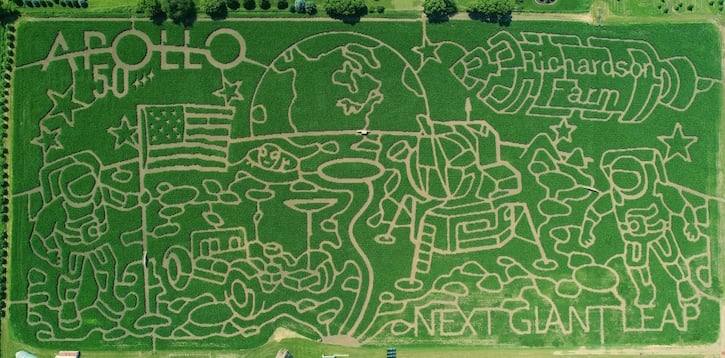 If it sounds (or looks) overwhelming, there are checkpoints scattered throughout the maze as well as three bridges that give you more of a birds-eye view to get your bearings. The maze has no dead ends and if you decide you want to get out of the maze in a hurry, it's easy to do so by following the 50′ tall observation tower. That means you can take a break and then head back in!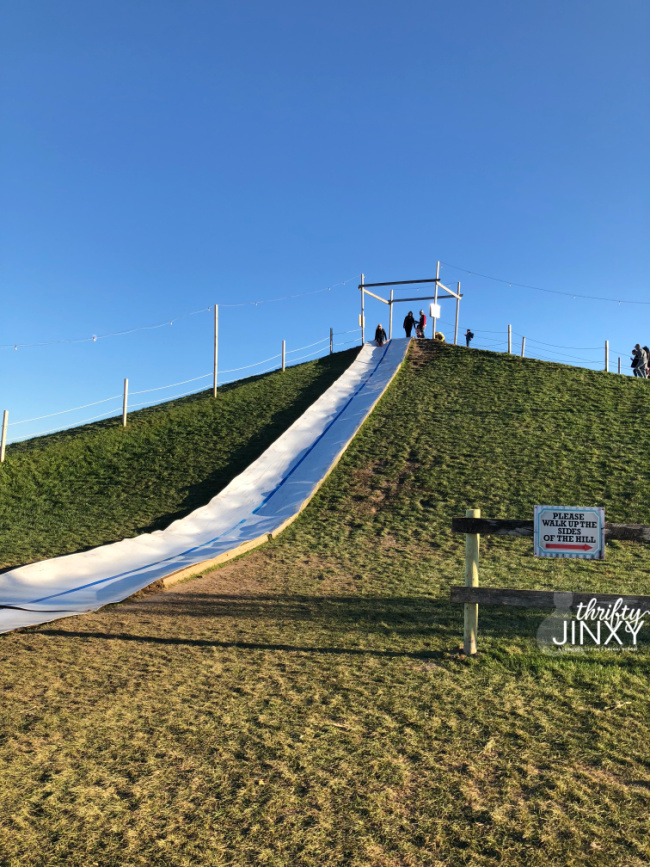 Richardson Adventure Farm has SO MANY things to do besides its iconic corn maze. There is a petting zoo, an amazingly cool train ride, a carousel, wagon rides, zip line and much, much more. I thought one of the most fun things is their 100′ slide. It's a blast!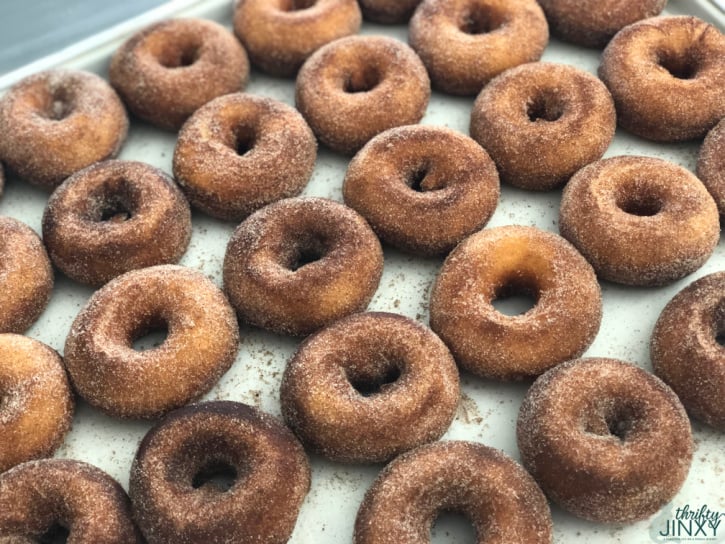 There are also lots of great things to eat at Richardson's. You can get burgers, pulled pork, brats, chicken strips and more. And the sweet treats are awesome from homemade fudge and kettle corn to funnel cakes and more. You MUST stop by the Donut Bin for homemade Richardson cider donuts! If you don't believe me about how good they are, they sold over 11,000 donuts in just one day last year!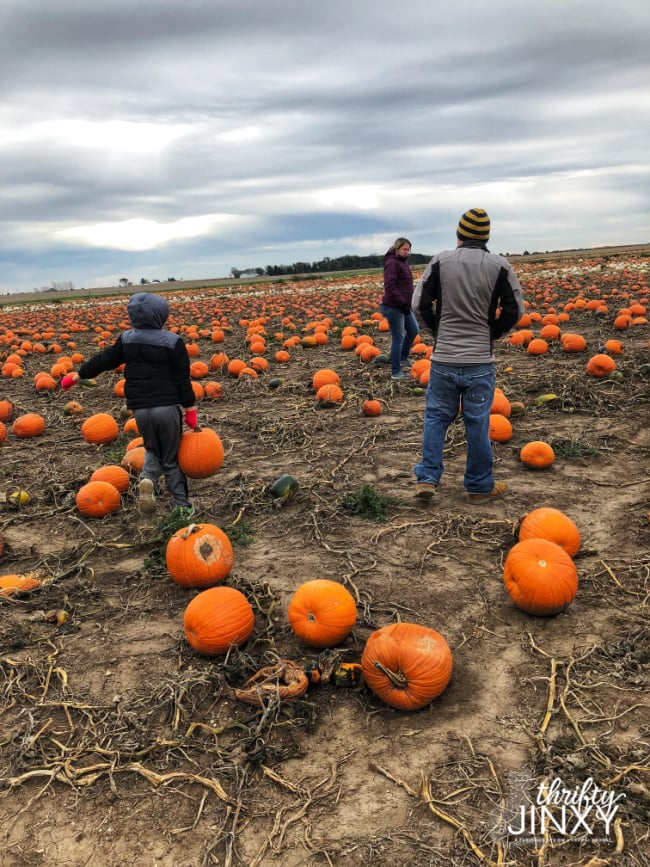 I think these places are enough to get you started on a fall visit to McHenry County, but it's just the tip of the iceberg. Check out Visit McHenry County for more ideas!