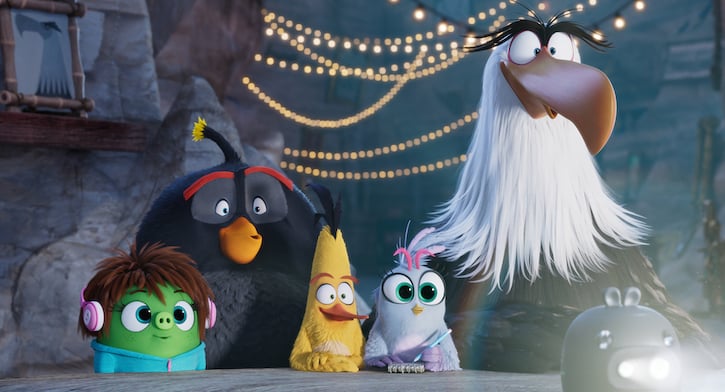 If your family has been eagerly awaiting more Angry Birds fun on the big screen —- your moment is here! (Well, ALMOST here!) THE ANGRY BIRDS MOVIE 2 arrives in theaters August 13th!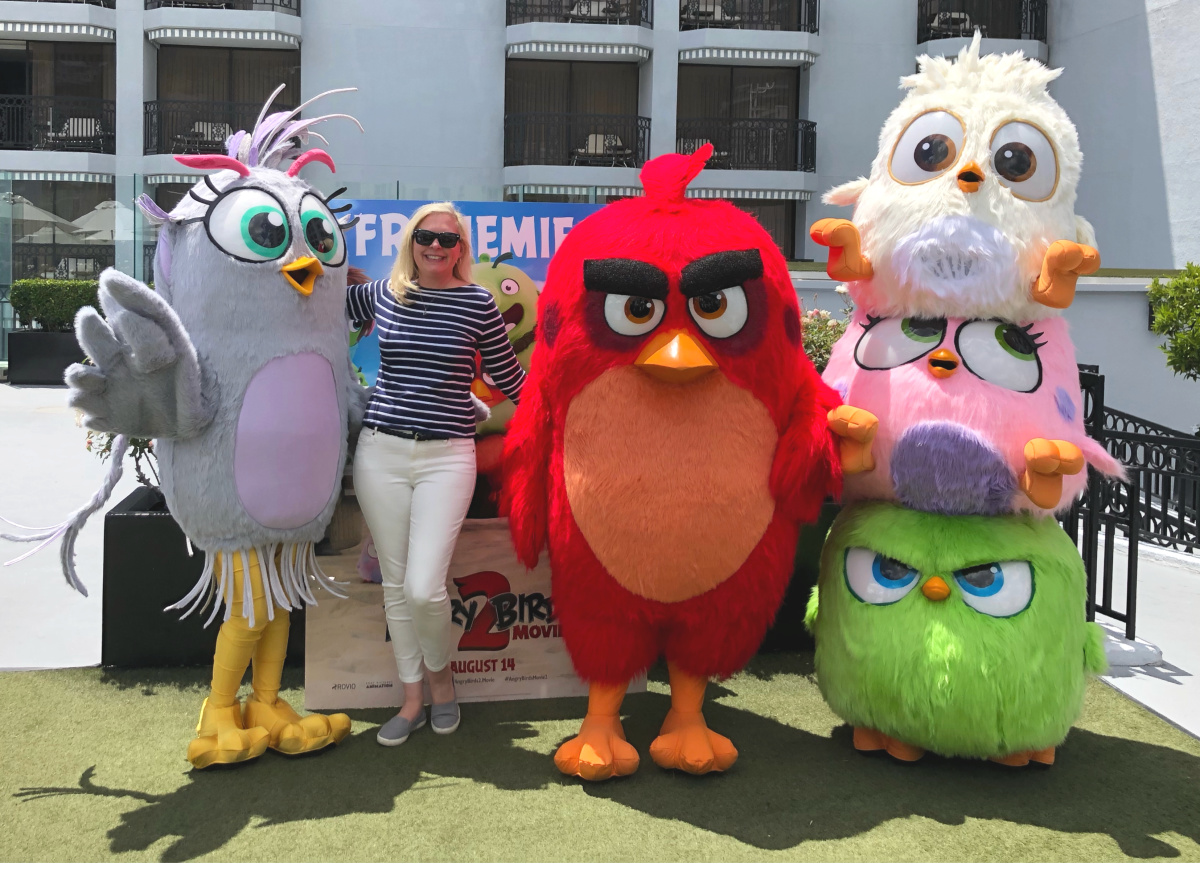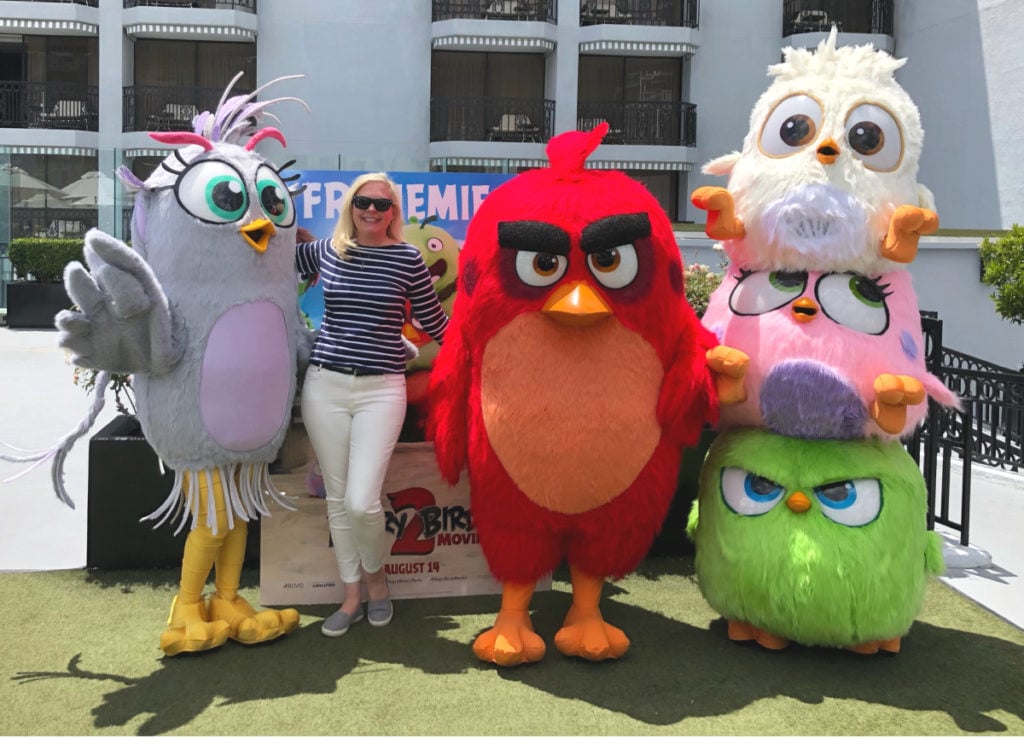 Way back in May I headed out to Los Angeles to get a sneak peek at the movie, meet some of the cast and creators and get the scoop on this fun new movie that finds the angry birds and the green piggies teaming up to save both of their islands.
We have gotten used to the birds and the pigs always fighting against each other, but now it's time to see what these frenemies can achieve when a new threat, in the form of a giant purple bird, threatens them all!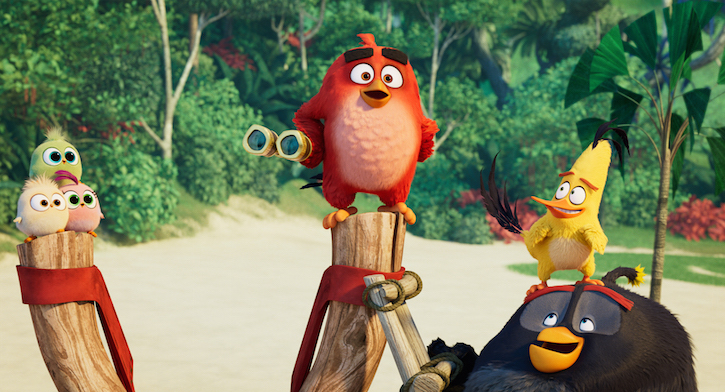 Just to get you up to speed, here's what THE ANGRY BIRDS MOVIE 2 is all about:
The flightless angry birds and the scheming green piggies take their beef to the next level in THE ANGRY BIRDS MOVIE 2! When a new threat emerges that puts both Bird and Pig Island in danger, Red (Jason Sudeikis), Chuck (Josh Gad), Bomb (Danny McBride), and Mighty Eagle (Peter Dinklage) recruit Chuck's sister Silver (Rachel Bloom) and team up with pigs Leonard (Bill Hader), his assistant Courtney (Awkwafina), and techpig Garry (Sterling K. Brown) to forge an unsteady truce and form an unlikely superteam to save their homes.

After watching an advance screening of THE ANGRY BIRDS MOVIE 2 I had a chance to meet with Director Thurop Van Orman and Production Designer Pete Oswald – who worked so tirelessly to create the fun and FUNNY movie we just watched. (FUNNY is in all caps because it gave me many, many needed laughs.)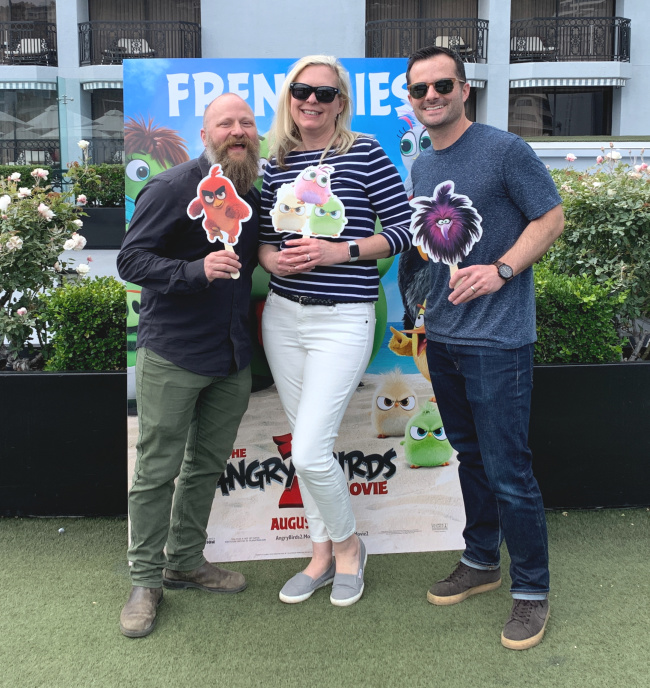 While talking to us about the movie, they also led us through a step-by-step creation of our own hatchlings characters. We created them using a layered painting technique with a frisket that would help block areas while painting to create the final masterpiece. This is a technique that was often used in the pre-computer days of animation. Now Pete and Thurop said they just find it relaxing and wish their jobs were actually like that!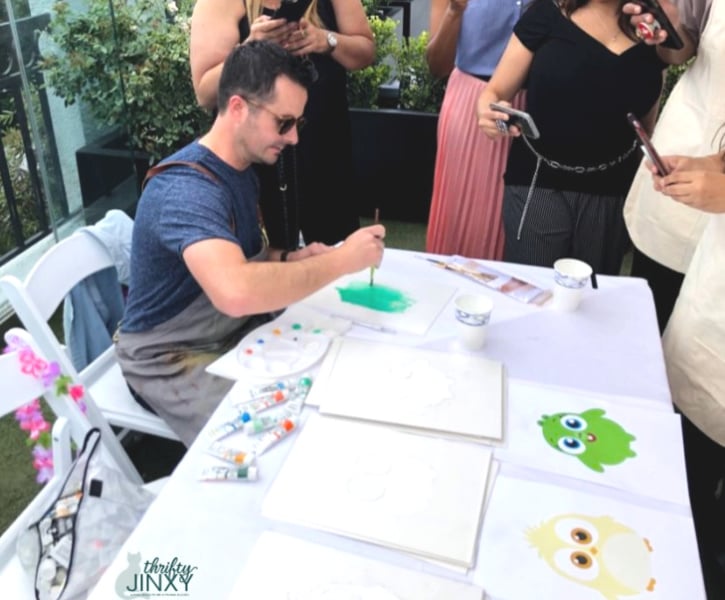 Pete also told us a bit about his beginnings with art. His mom is an art teacher who used to give art lessons from their basement, so he has been drawing and painting ever since he can remember. He said "I'm super lucky to do something that I'm inspired about and work with creative people."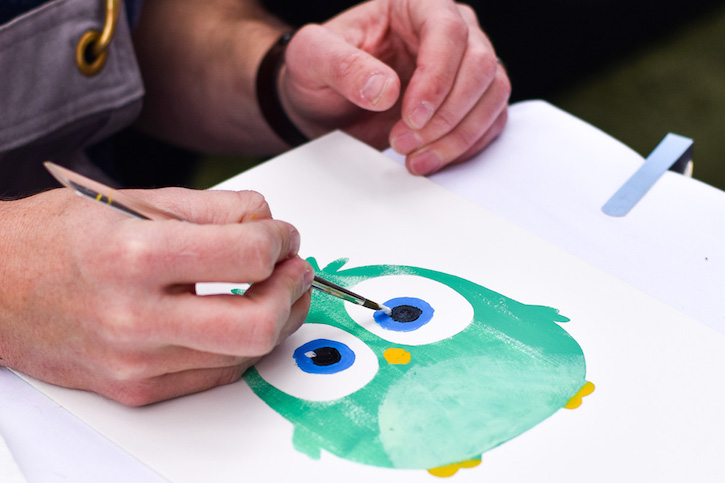 I had SO MUCH FUN getting creative and making my own Hatchling. I also wish my own job had time to do that every day! It did make me vow to make something creatively Angry Birds themed and I'll be sharing that with you at the end of the week. Hint: It's edible and fun to make with room for creativity to make it your own!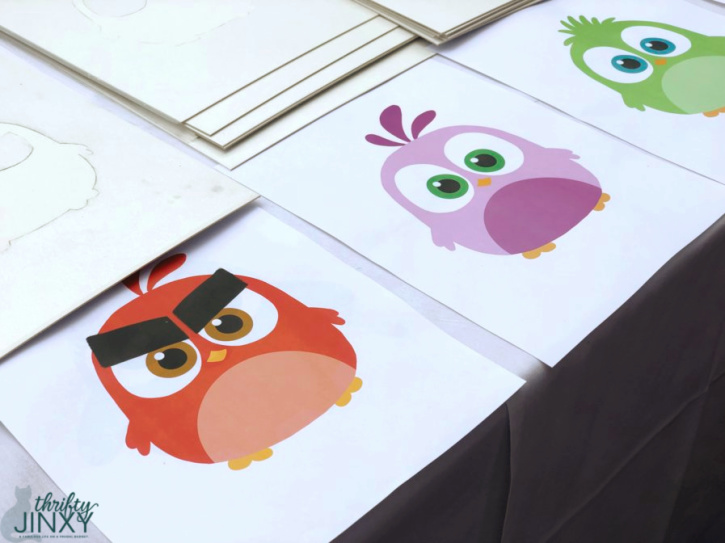 Between our art creation with Thurop and Pete and our interviews with the cast and director, we had some delicious Angry Birds themed goodies. You can find out more about them and how to incorporate them into your own celebration with our upcoming Angry Birds Party Ideas post. Watch for it on Wednesday!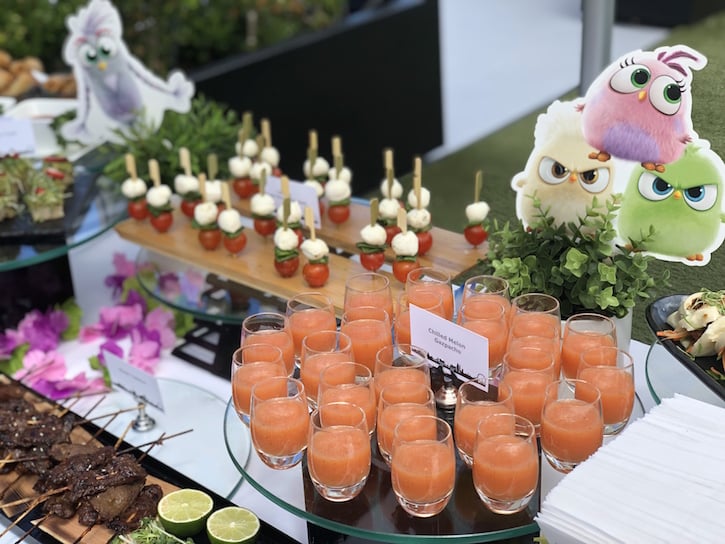 Next up in my LA Angry Birds experience were interviews with The Angry Birds Movie 2 producer John Cohen and stars Jason Sudeikis, who returns as Red, and Rachel Bloom, as Silver, which you can see here:
The Angry Birds Movie 2 Interview with Jason Sudeikis and Rachel Bloom
The Angry Birds Movie 2 Producer John Cohen Interview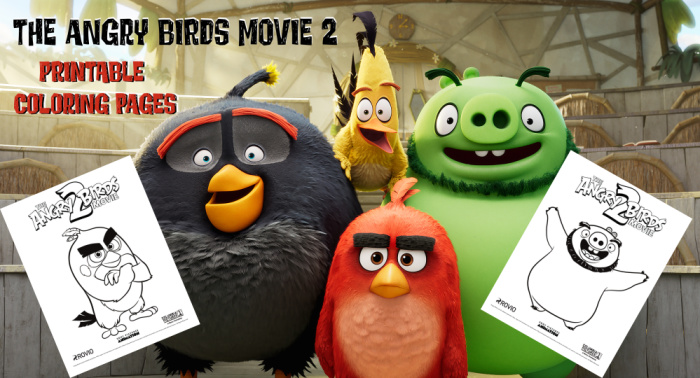 To pass the time while you're waiting for THE ANGRY BIRDS MOVIE 2 to fly into theaters August 13, grab these printable Angry Birds Coloring Pages! These 9 coloring sheets feature Red, Silver, Chuck, Bomb, Leonard, Mighty Eagle and more.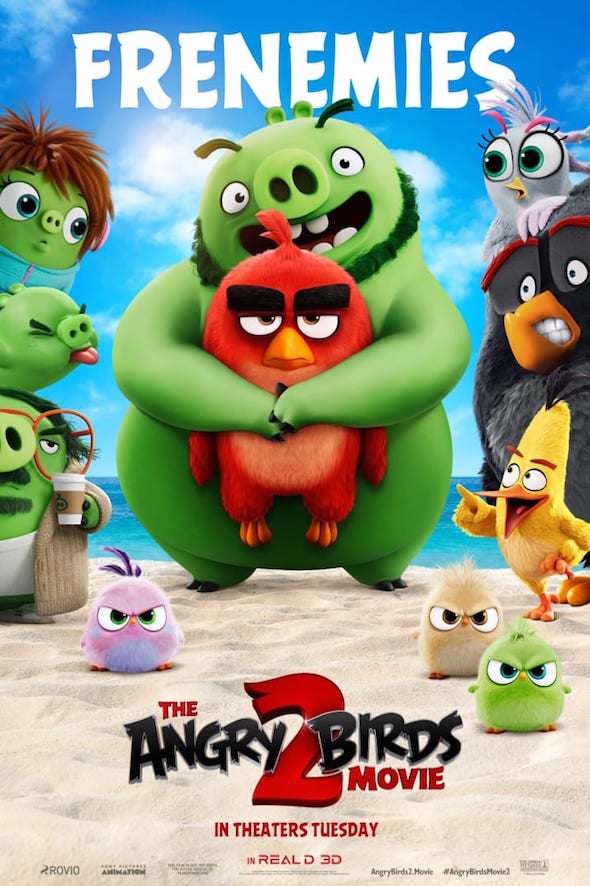 THE ANGRY BIRDS MOVIE 2 flies into theaters August 13!