It's no doubt that THE ANGRY BIRDS MOVIE 2 is made all that much better by its amazing, star-studded cast. While in Los Angeles, I had the opportunity to interview stars Jason Sudeikis, who returns as Red, and Rachel Bloom, as Silver (who happens to be Chuck's sister).
While our interview was short, it was filled with a LOT of laughs because Jason and Rachel are both just so naturally funny AND great improv artists. It seems effortless for them to fill a room with laughter.
Besides showing us their super funny side, Rachel and Jason also showed us their thoughtful side, particularly when it comes to what being part of THE ANGRY BIRDS MOVIE 2 means to them.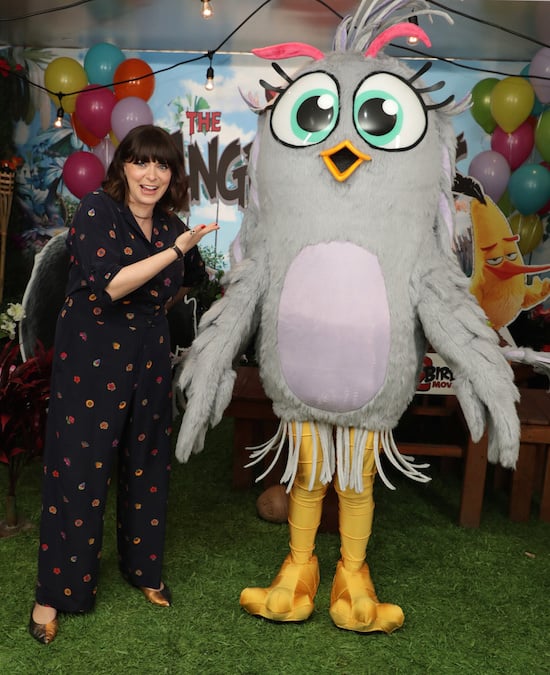 The Positive Messages of The Angry Birds Movie 2
Rachel said, "I'm really proud to be playing a female character in STEM. When you're a little girl you're looking for characters who remind you of yourself and you can look up to. If there is one little girl out there who sees my character and says "I'm going to grow up to be an engineer." and goes into that, then you don't have to pay me for the movie. Well, honestly you DO have to pay me for the movie, but that is so incredible special and that's why I wanted to this movie."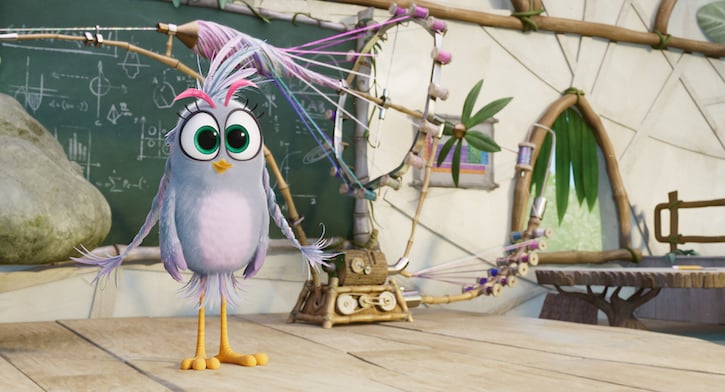 "I like that this movie is really about empathy and radical compassion," she continued. "There is no straight-up villain in this movie. You understand eventually where everyone is coming from and I think that is how we should all live our lives. Everyone wants to be the hero of their story and everyone is afraid of abandonment and people rejecting them. I think even the angriest characters like Red, you go into his head and understand that his anger and not wanting a truce and his stubbornness doesn't just come from being stubborn for stubbornness sake. It comes from fear. I think that is especially important to encourage young boys and men to be open with their emotions and not resort to just anger. That anger is coming from a place from fear and being hurt and that's ok."
Jason added, "Sometimes even people's positive attributes come from a place of fear, like Red wanting to be a hero, which we would consider a positive thing, is still coming a place of pain. So, it is a little bit inauthentic and being deprived of it makes him scared, which he shields with anger. It is nice to see these complex issues presented like the medicine with a spoonful of sugar being all these jokes."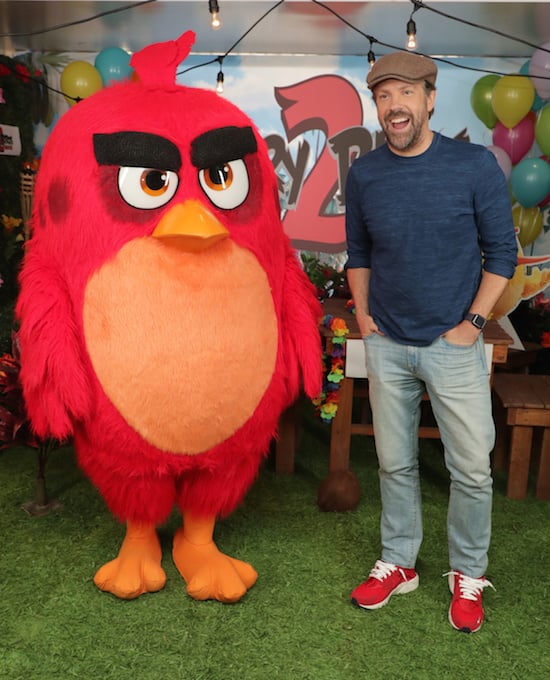 The Angry Birds Movie 2 Improv
While creating THE ANGRY BIRDS MOVIE 2, we wondered if the improv the actors do is something they think of when they first read the script or something the come up with as they are performing. Rachel said she finds it a mix. " You can read ahead and sometimes think, "Oh, I could do this here." But they tell you in improv 'don't think" and I think a lot of that comes from instinct." Jason said that in the animation process improvisation is somewhat different in that improv is often in how you relate to others. When recording for animation the actors start out by themselves. It's not until later in the recording process when other parts have been recorded that you can hear what else is going on and improv with that or "harmonize with it" as Jason called it. "It's about that connection that sometimes needs to be in the tone of a voice vs. the content of what they're saying."
Advice for Kids on Dealing with Frenemies:
Jason said, "You have to keep leaning in. If someone closes the door on you, don't take it personally, find out where they are coming from, and then try knocking again later. And then maybe knock a little louder." Rachel has a bit different approach and said "I think there are some people who just don't want to be friends and that has nothing to do with you. At a certain point if you try to be friends with someone who really doesn't want to be your friend, it gets hurtful. So, it's ok to walk away and put up that boundary of saying "I'm going to step away from this person and protect myself." Jason added, "the old cliche of 'a lot of fish in the sea' need not apply only to romantic relationships."
The flightless angry birds and the scheming green piggies take their beef to the next level in THE ANGRY BIRDS MOVIE 2! When a new threat emerges that puts both Bird and Pig Island in danger, Red (Jason Sudeikis), Chuck (Josh Gad), Bomb (Danny McBride), and Mighty Eagle (Peter Dinklage) recruit Chuck's sister Silver (Rachel Bloom) and team up with pigs Leonard (Bill Hader), his assistant Courtney (Awkwafina), and techpig Garry (Sterling K. Brown) to forge an unsteady truce and form an unlikely superteam to save their homes.

THE ANGRY BIRDS MOVIE 2 flies into theaters August 13!