For anyone who loves Erin Condren, Valentine's Day is the perfect time to celebrate that love with heart-themed Erin Condren Valentine's Day gifts! From planning essentials to a cozy comfy gift, check out all the fun ideas we found – – – all featuring hearts!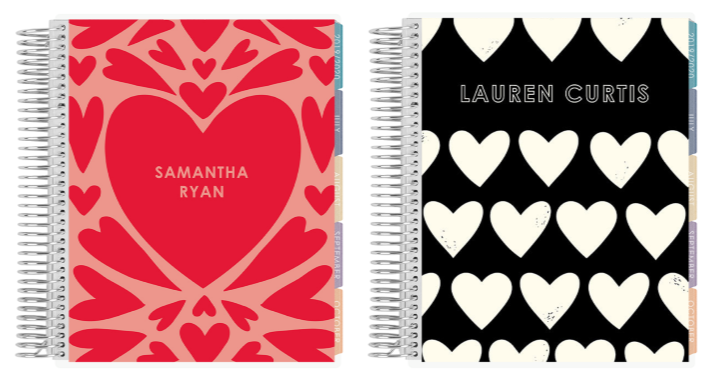 The LifePlanner is definitely Erin Condren's most popular product and you can choose a LifePlanner with a heart themed cover in your choice of colors. And of course they can be personalized with your name too.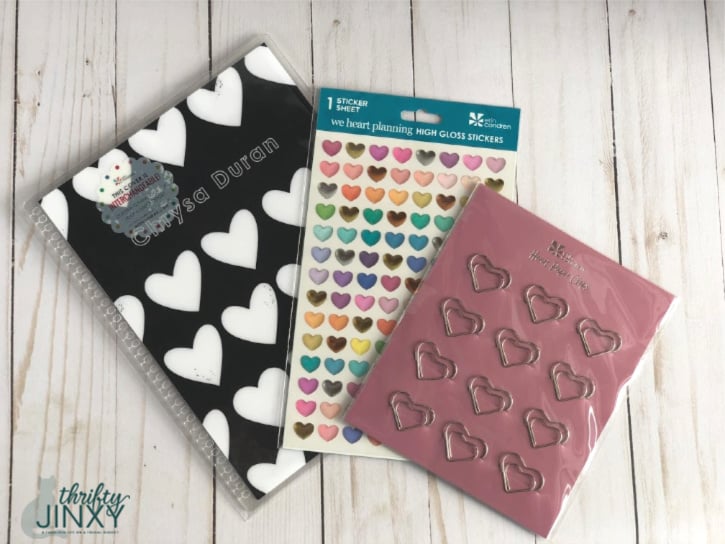 Another option for existing planners is to get an interchangeable LifePlanner cover! This is the option I chose for my LifePlanner. I personalized it with my name and chose a contrasting black and white for the color. It's easy to snap off the existing LifePlanner cover and replace it with this one. It's a fun way to update your planner during the year and change things up from time to time.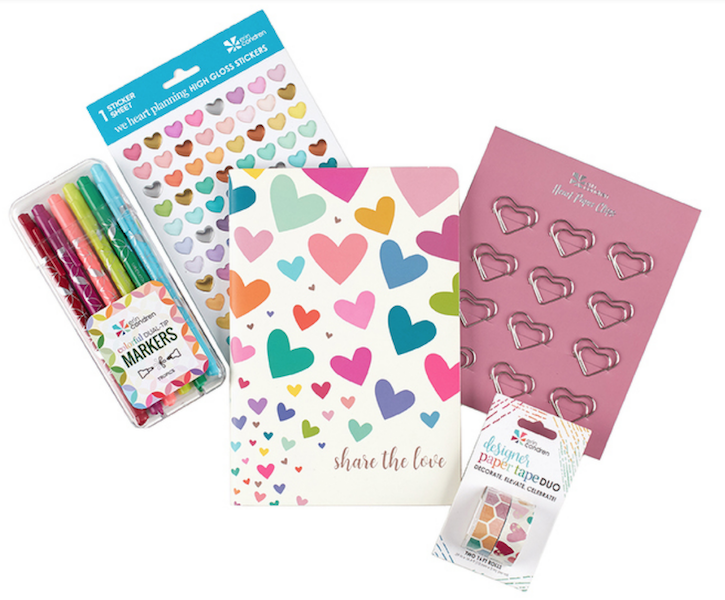 If you would like to get a bunch of heart-themed items at once, Erin Condren's Valentine's Day Bundle is the perfect way to treat yourself or your best gal pal. I love how bright and pretty each of the items are.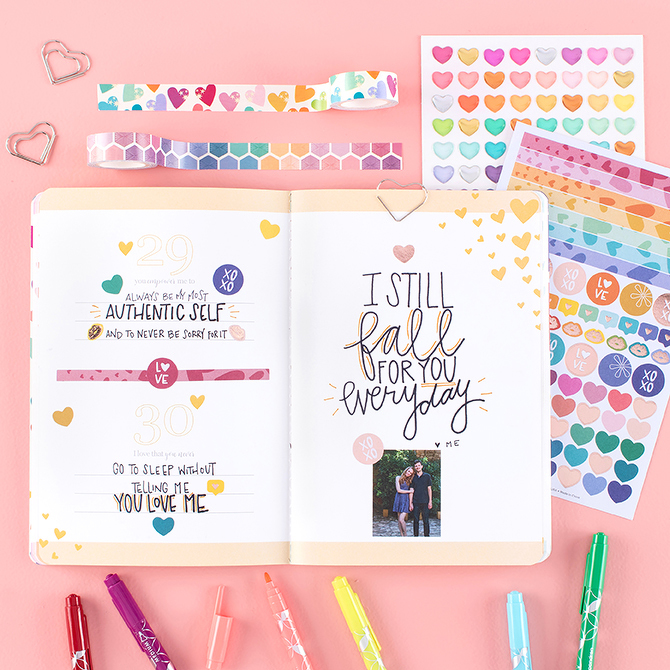 This gift bundle is packed with fun and beautiful heart-themed organization essentials including:
• Silver Heart Paper Clips
• Paper Tape Duo Sparkle Heart & Hexagon
• Share the Love Petite Planner
• We Heart Planning High Gloss Sticker Sheet
• Dual-Tip Markers – Tropics 6pk
While the bundle gives you the mot bang for your buck, you can also buy each of the included items separately.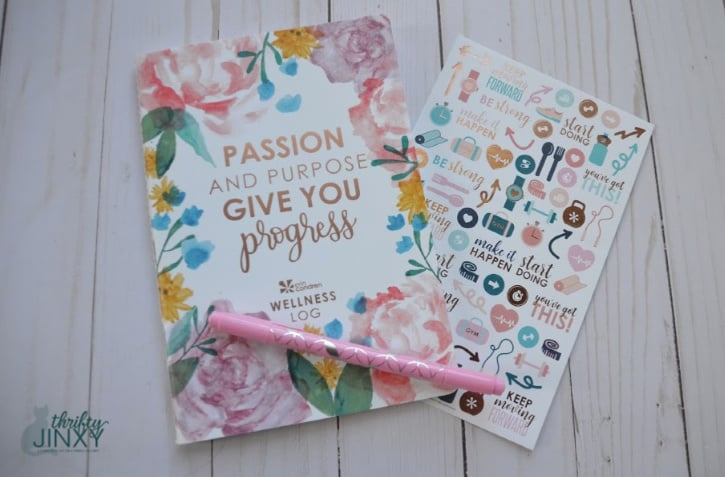 PetitePlanner Wellness Log
The best way to love ourselves is to take care of our health and a great way to show others you love them is to care about THEIR health! That's why I think the Erin Condren PetitePlanner Wellness Log is just right for Valentine's Day. It let's you both set health and wellness goals and track your progress toward meeting them.
The Wellness Log is broken down into both monthly and weekly sections. Each month you can set wellness goals. Then in the weekly logs, you can track your activity, water intake, step and sleep each day. A food section lets you plan your meals for each day broken down by breakfast, lunch, dinner and snacks and/or you can food journal in the same section.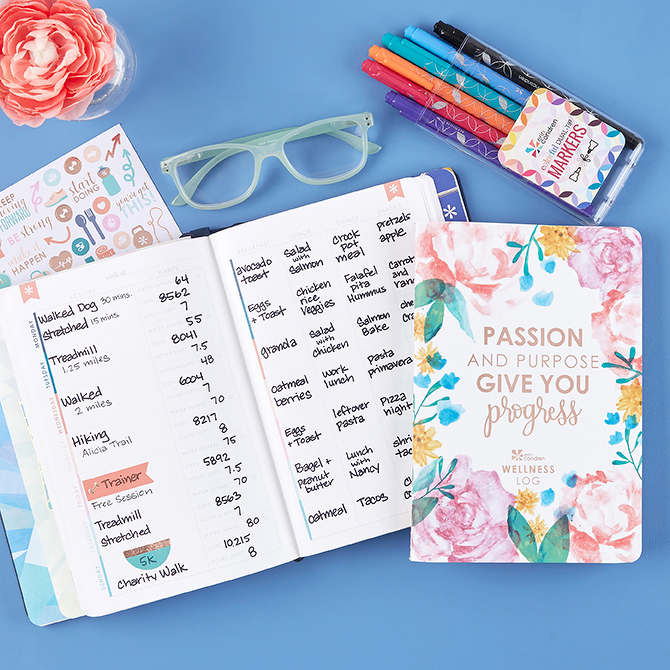 At the end of the month it's time to track your monthly progress (measurements, eight, clothing size, etc.), note your accomplishments and progress toward your goals and then move on to setting plans for the next month. And we can't forget about the stickers! For the Wellness Log it's a beautiful rose gold sticker sheet!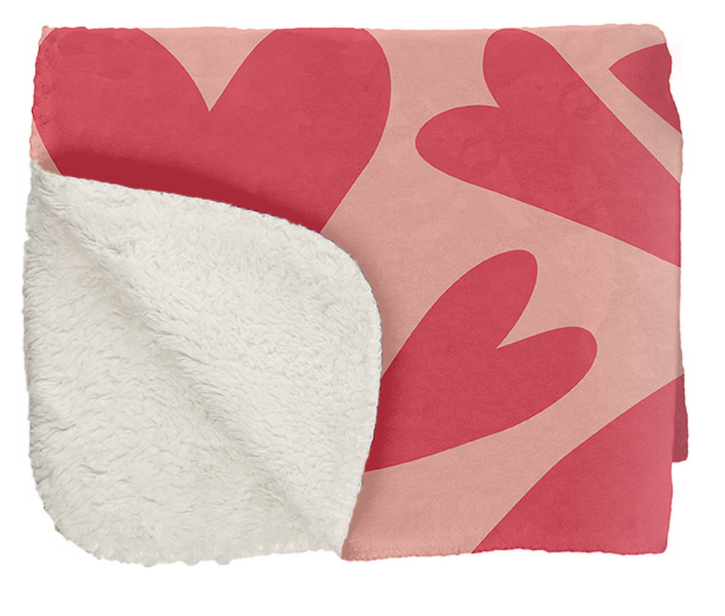 I am loving our new Erin Condren Love Hearts Sherpa Throw! It's so cozy and cuddly, celebrates love with its heart design and can be personalized! I chose to make our throw in shades of gray to match our living room and love it.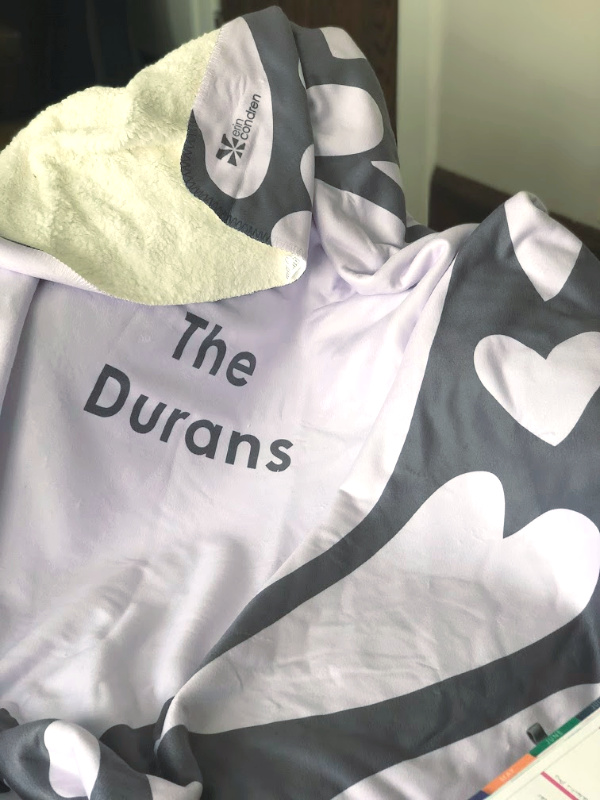 Ready to get shopping? Find all your Erin Condren Valentine's Day gifts HERE!