You no longer need a desktop or laptop to enter sweepstakes! See how you can enter sweepstakes using your mobile device!
Did you know that you can get lucky with your smartphone or tablet? NO – I'm not talking about hook-up apps like Tinder, I'm taking about getting lucky with sweepstakes! If you're a sweeper, you may have confined your sweeping to your desktop or laptop computers, but you CAN sweep via mobile and the opportunities to do so keep growing.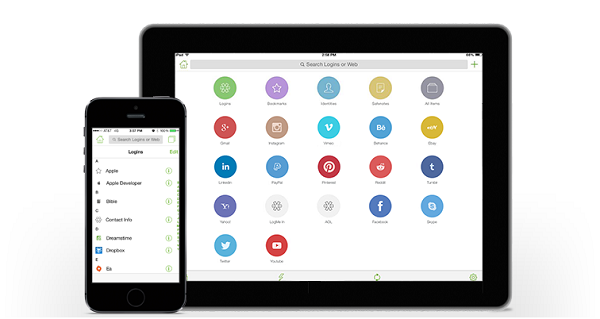 Entering Traditional Online Sweepstakes Via Mobile
The first place to start is by entering "regular" sweepstakes from your phone or tablet. To make it easier, you can see what form-filling your device offers.
For daily or weekly sweepstakes that require a password, you can use the RoboForm app (available for iOS, Android or Windows Phone) or LastPass to save your passwords. Not only that, you can use them for form-filling to complete your name, address, phone number and email in just a tap or two.
Enter Giveaways Via Social Media
While social media continues to take off in popularity, it seems like a lot of sweepers are a bit entrenched in the past and would prefer to enter sweepstakes via the traditional method of filling out an online form on a web site.
That means that sweepstakes via social media usually have fewer entrants and your odds of winning are better. Some of these you can enter on a desktop as well (i.e. Twitter and Facebook), but in the case of Instagram, you generally can enter ONLY with a mobile device.
To find giveaways on Instagram, just search for the hashtag #giveaway. You'll see directions for entry right in the photo itself or else in the comments/caption for the photo.




Apps that Let You Win Prizes
Then we have other chances to win that are through games and apps right on your mobile device. You need to be cautious with these to make sure you aren't providing any payment information or credit cards (i.e. gambling sites). There are some that are totally free.
One of my favorites is MyVegas Slots. You can play via Android, iOS, Facebook or Kindle. It's a basic slot machine game with fun graphics. The prize part comes in because you earn reward points over time and you can use these points for REAL rewards in Las Vegas like hotel rooms, show tickets, restaurant meals and more.
They do offer the option of buying points, but I have never bought points and have earned enough rewards that on my last trip to Vegas I got free tickets to a Cirque du Soleil Show and a casino buffet meal!
If you're a sweeper, how do YOU enter to win on your mobile devices?