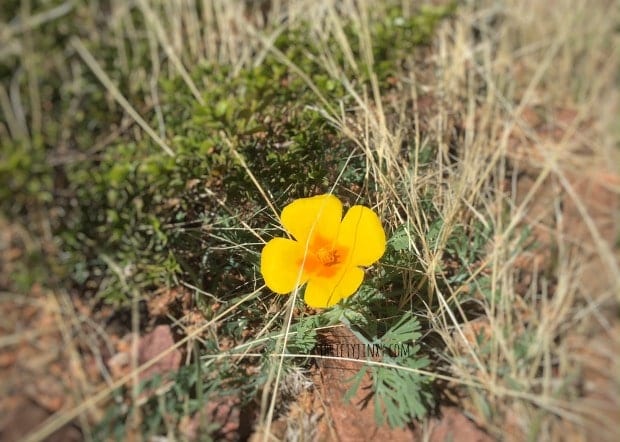 What's more fun than exploring a new city? Doing it with your friends! While traveling with the family and/or significant other is enjoyable, sometimes it's nice to get away with just your female friends. That's what I did last month when I visited El Paso, Texas, with a few of my travel blogging friends – Liz from Eat Move Make, Deb from Just Short of Crazy and Tatanisha from A Worthey Read. Our El Paso girlfriend getway was a first visit to the city for all of us and we found out there is a lot to do in El Paso! From boots, to food to a rich cultural history, El Paso is perfect for a girls getaway that goes beyond shopping and spa days. Here are a few suggestions to plan your own trip.

El Paso Girlfriend Getaway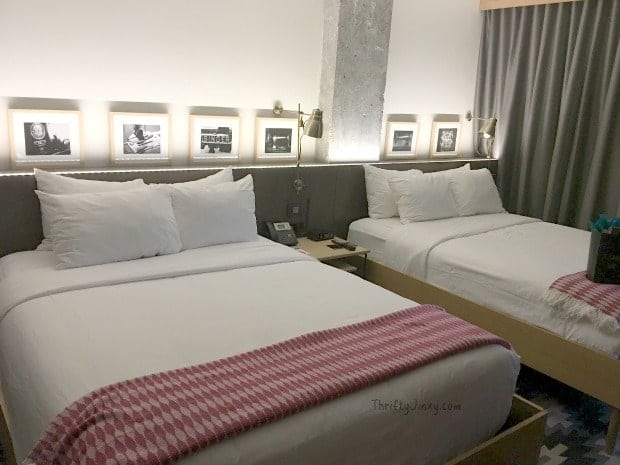 Choose a Home Base

Downtown El Paso is a perfect location to use as a base for your getaway. We stayed at the Hotel Indigo El Paso Downtown, which has a bit of history as it was originally the 1960s-era Downtowner Motor Inn, but it's now updated to a super modern style that fits well in its downtown location. Its within walking distance of restaurants, shops and things to do downtown and also easy to get out to other parts of the city.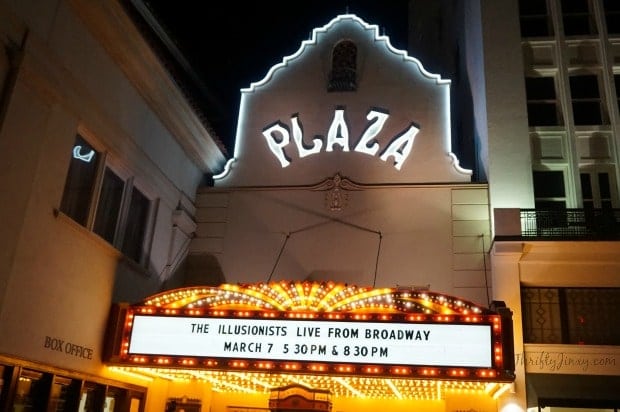 Visit Downtown

The perk about staying in a downtown hotel is that there is a lot to do on foot. A must is to visit San Jacinto Plaza, a historic park located on the corner of Oregon and Mills. There are alligator themed designed around the plaza, which are an acknowledgement to the live alligators that lived in a pond in the plaza for over 80 years. At night thousands of light strings light up the plaza – so pretty! There are fabulous restaurants downtown (which I'll get to later) and try to take in a show at the Plaza Theatre! The beautiful theatre, originally built in 1930, was restored in 2000 and now hosts Broadway productions, music acts and more.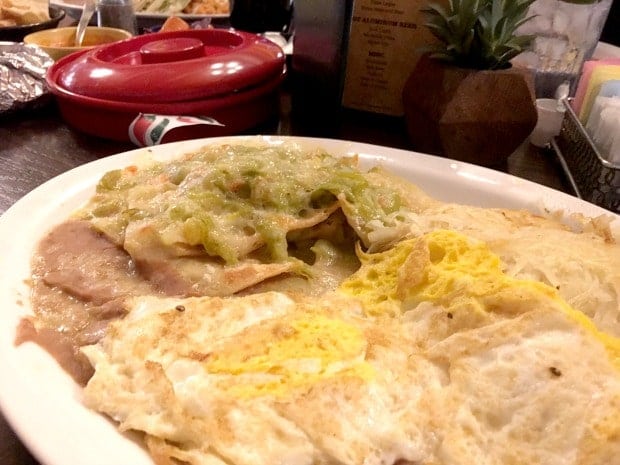 Eat Good Food

There is a lot of good food in El Paso. Downtown we dined at Cafe Central and Anson 11, which are both top notch. The "can't miss" restaurant in El Paso (based on my own experience AND the recommendation of my airport shuttle driver) is L&J Cafe, which has been serving Mexican specialities for 90 years. We also happened to stumble upon Crave Kitchen and Bar an had an AMAZING breakfast. I will definitely be stopping to try their lunch and/or dinner on my next visit to El Paso. And while Texans may take the Whataburger fast food chain for granted, it's a can't miss food stop for this northern girl!
Take a Hike

After all that eating, some physical exercise is a good idea. Luckily, El Paso has lots of outdoor activities to choose from. There are opportunities for rock climbing, biking, horseback riding and more. We went took a hike in the beautiful Franklin Mountains State Park with Don from GeoBetty Tours. They specialize in guided mountain bike tours (which I want to do on my next visit to El Paso), but with our tight schedule we made do with a short hike in the park and were able to cram a lot of natural beauty into a small amount of time.
See the Missions

If there is one historical/cultural aspect of El Paso you don't want to miss, it's The Mission Trail. The missions are Catholic churches from early in the history of Texas, with histories dating back to the mid 1600's and the current buildings from the 1800s. By following the Mission Trail, you can visit these historic missions, as well as art galleries, shops, restaurants and other aspects of local culture.
Buy the Boots

El Paso is the Boot Capital of the World, which means you HAVE to buy the boots! There are lots of options to choose from, but we visited the Lucchese Factory Store and Rocketbuster Boots. It's easy to drop a lot of money on a pair of these boots, but after touring the Lucchese factory and seeing the huge number of people that work on each handmade pair of boots and all the work that goes into them, not to mention the high quality of the materials, it is easy to see why they cost what they do. And boots make the most awesome souvenir because when you get a compliment on them you can share a little about your fun trip to El Paso.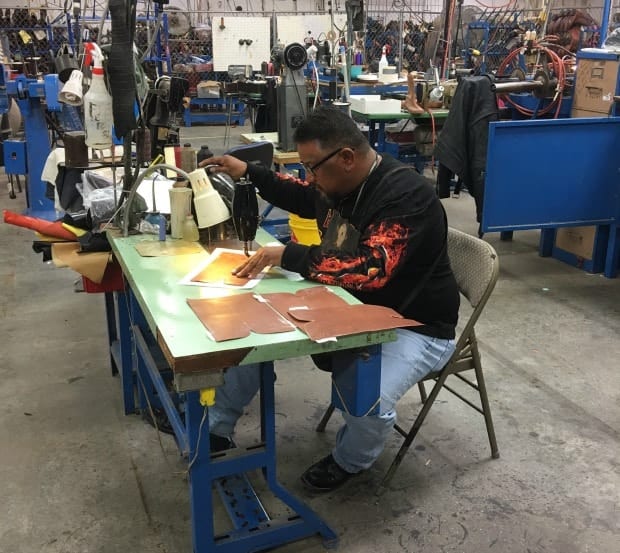 El Paso makes a great choice for a girls getaway, but truthfully I would have enjoyed everything on our trip with either my husband or the whole family. So, whether you're planning to get away with the girls or making plans for your whole family's next adventure, check out what El Paso has to offer. For more ideas you can check out the #ITSALLGOODEP hashtag on Instagram.