With summer in full swing, there is nothing like a tasty, refreshing and COLD treat to cool off and enjoy. This Easy Watermelon Sorbet Recipe is easy to make. The most time intensive part of the recipe is cutting up the watermelon. This makes a delicious after-lunch or after-dinner dessert. It's also yummy for a refreshing snack at any time!

Easy Watermelon Sorbet Recipe


INGREDIENTS
1 cup Sugar
1 cup Water
8 cup Seedless Watermelon
2 tbsp Lemon Juice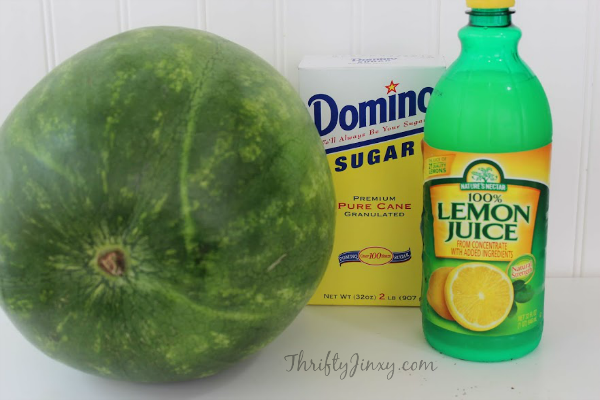 DIRECTIONS
In a small pan, add sugar and water and bring to a boil. 
Cook until sugar is dissolved, then set aside to cool.
Puree watermelon in batches and place in a large bowl.
Add sugar syrup and lemon juice and mix well.
place in a 13×9 dish, cover and place in freezer until firm. 
Puree frozen mixture before serving.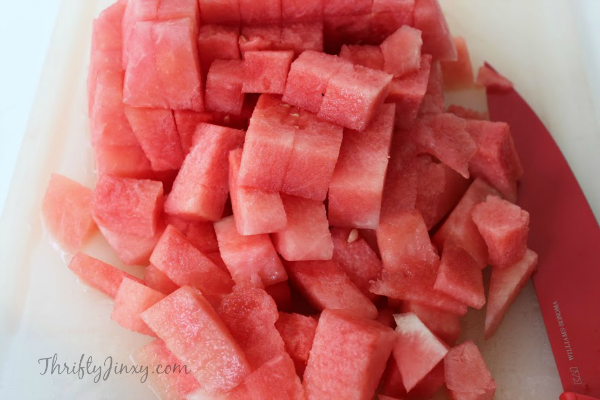 Sorbet looks really pretty served in these bowls: