#LongLastingScent #CollectiveBias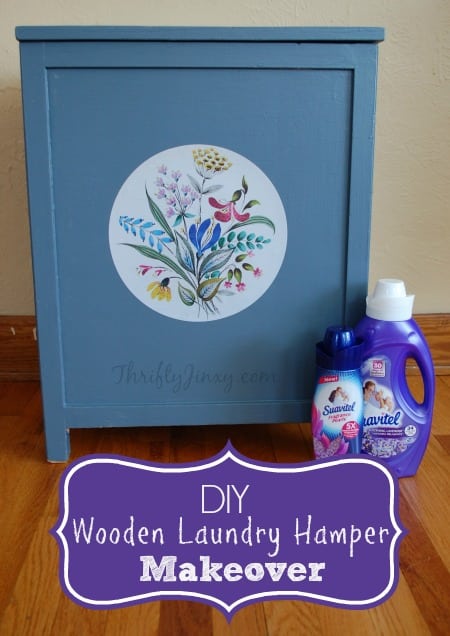 I am NOT a fan of doing laundry. I am a BIG fan of having nice, clean, fresh-smelling clothing and linens, but it's just the DOING LAUNDRY part that I don't like. So, I find that if I make improvements in the way I handle the laundry or the tools I use in doing it, I can make it more enjoyable. This goes for both the washing "ingredients" like detergent and fabric softener, as well as for other necessary laundry tools like laundry baskets.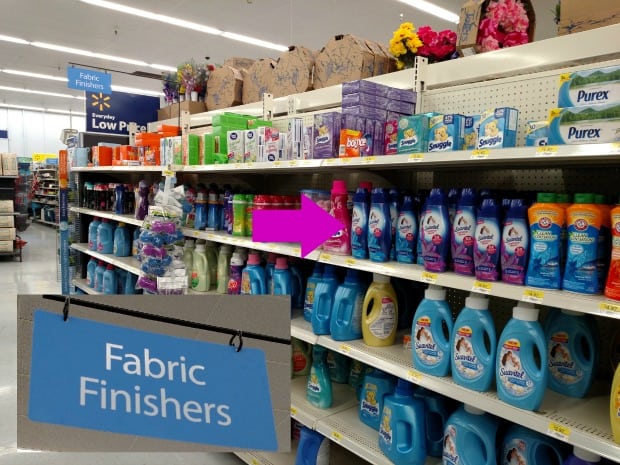 I recently discovered Suavitel® Fragrance Pearls™, which I picked up at Walmart. This in-wash scent booster is an easy way to give up to five times longer lasting scent to your laundry. It's available in two fragrances: Field Flowers and Lavender. I LOOOOVE the scent of lavender, so I had to buy that one, along with Suavitel® liquid fabric conditioner in lavender scent too. I'm loving the new lavender-y (that's a word, right?) scent of our laundry. It smells so good! (When you stop at Walmart, keep your eyes open for Suavitel® Fragrance Pearls™ on select Suavitel® liquid fabric conditioners in store.)
A project that has been on my laundry rehab "to do" list for a while is this DIY Wooden Laundry Hamper Makeover. Years ago I bought this awesome antique laundry hamper at an estate sale. For a long time it sat in our spare room unused, but then when we moved into our new house and needed a smaller hamper, it went into action. The problem is that it looked HORRIBLE in our nicely redecorated room. So, it was time to finally give it the facelift it needed.
Believe it or not, this was actually a fairly simple project and seeing how easy it was, I wish I had done it years ago! You can accomplish the same with any wooden hamper or furniture piece from a thrift store/garage sale – or even use it on a brand new item to give it a more a custom feel.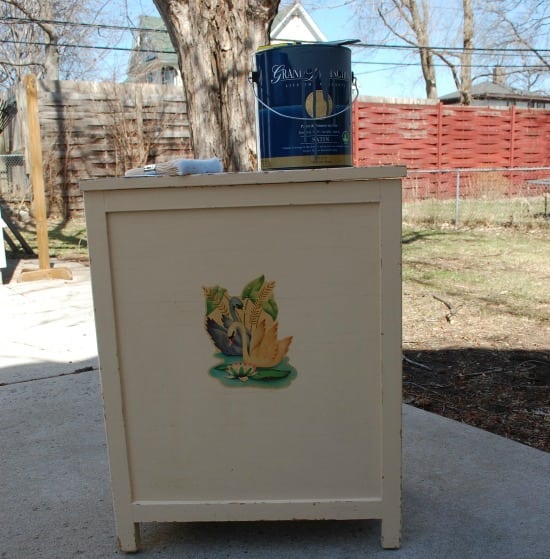 DIY Wooden Laundry Hamper Makeover
Supplies Needed:
Wooden Laundry Hamper
Latex Paint
Paint Brush
Wall Decal (I got mine from Zazzle)
Cardboard, plastic or newspaper to cover your work area
Instructions:
Clean your hamper and sand down any rough spots.
Paint entire hamper. If original color shows through one coat or paint looks even, paint a second time after allowing first coat to thoroughly dry.
Affix wall decal as decoration.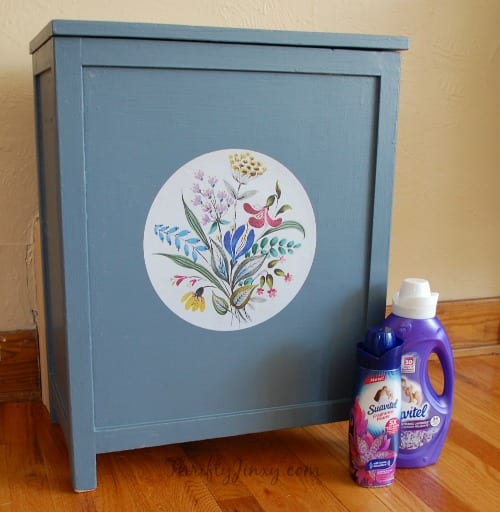 The thing I love about using a wall decal for decoration is that I am able to easily peel it off and replace with another design if I get tired of the look. I do love this one, however, because it has a pretty floral theme that reminds of how fresh my laundry will smell once it is washed with my Suavitel® Fragrance Pearls™. It's kind of an added encouragement to get that laundry out of the hamper and washed!
What do YOU do to try to make your laundry routine more enjoyable?