This DIY Spring Tulle Wreath craft can be made with a repurposed Christmas wreath frame or a new one from the craft store. It's so pretty with pastel tulle!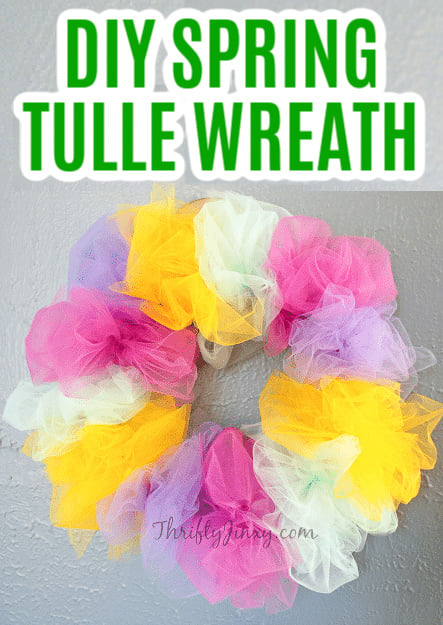 Do you have an old Christmas wreath laying around? Whether you have an old wreath to repurpose or want to start with a brand new wreath frame from the craft store, it's fun and easy to make a pretty DIY Spring Tulle Wreath.
My mom made this wreath out of her old Christmas wreath. The brown branches just needed to be removed and discarded.
This is a fun and versatile project because you can change up the colors of tulle, add ribbon, attach flowers, and basically get creative to do whatever you want. However, I think the simple wreath looks pretty all by itself!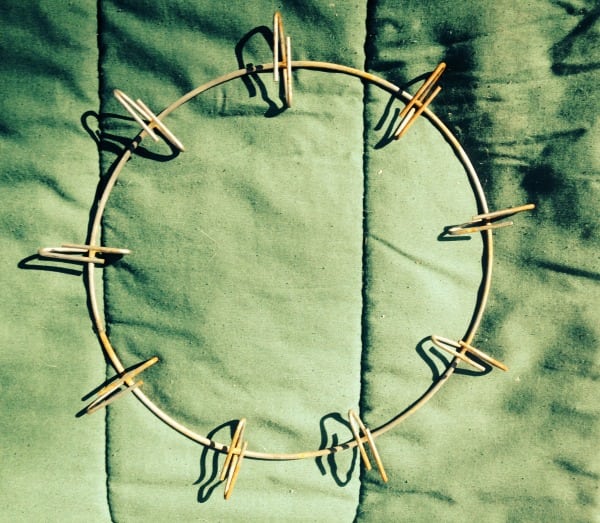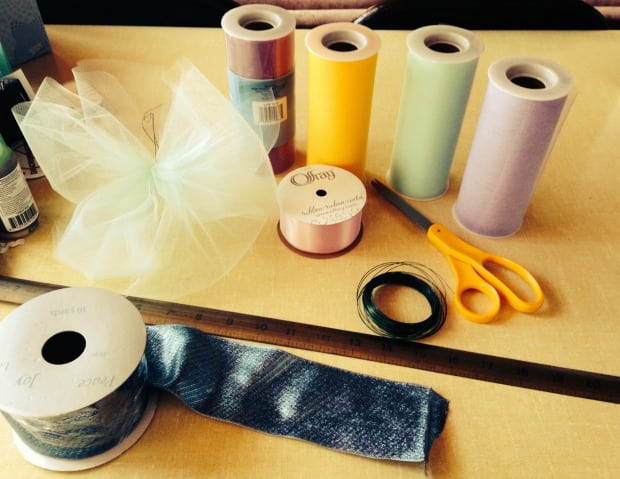 DIY Spring Tulle Wreath
Supplies:
Wreath Frame
Rolls of tulle 6″ wide
Craft wire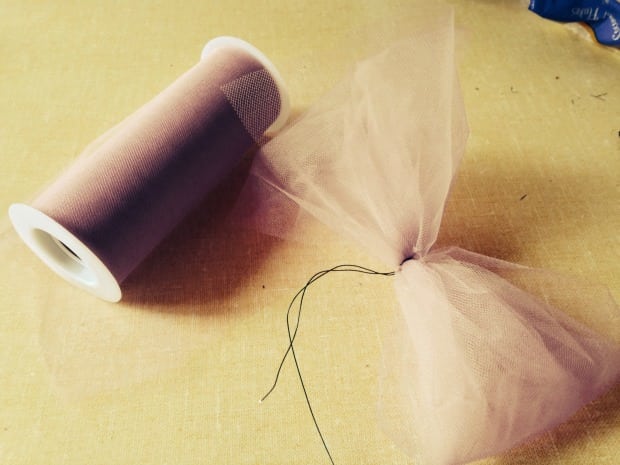 How to make a tulle wreath:
Cut tulle into 6-foot lengths. Each "blossom" on the wreath requires two 6-foot lengths.
Using a book about 8″ high, wrap a length of tulle around and around the book.
Slide off and secure the center of the loop with a small piece of wire.
Create a second identical loop and fasten across the first in the form of an X.
The number of Xs you will require, depends on the size of your frame.
Use the wire to attach each X to the front of the frame.
Once in place, pull apart the layers of tulle to "fluff" the blossoms.